When I first tried Italian Minestrone was at my lovely Italian friend's house, it was a cold and gloomy day, my little boy and I went to her house for a play date and she made this gorgeous tasting soup and I instantly loved it.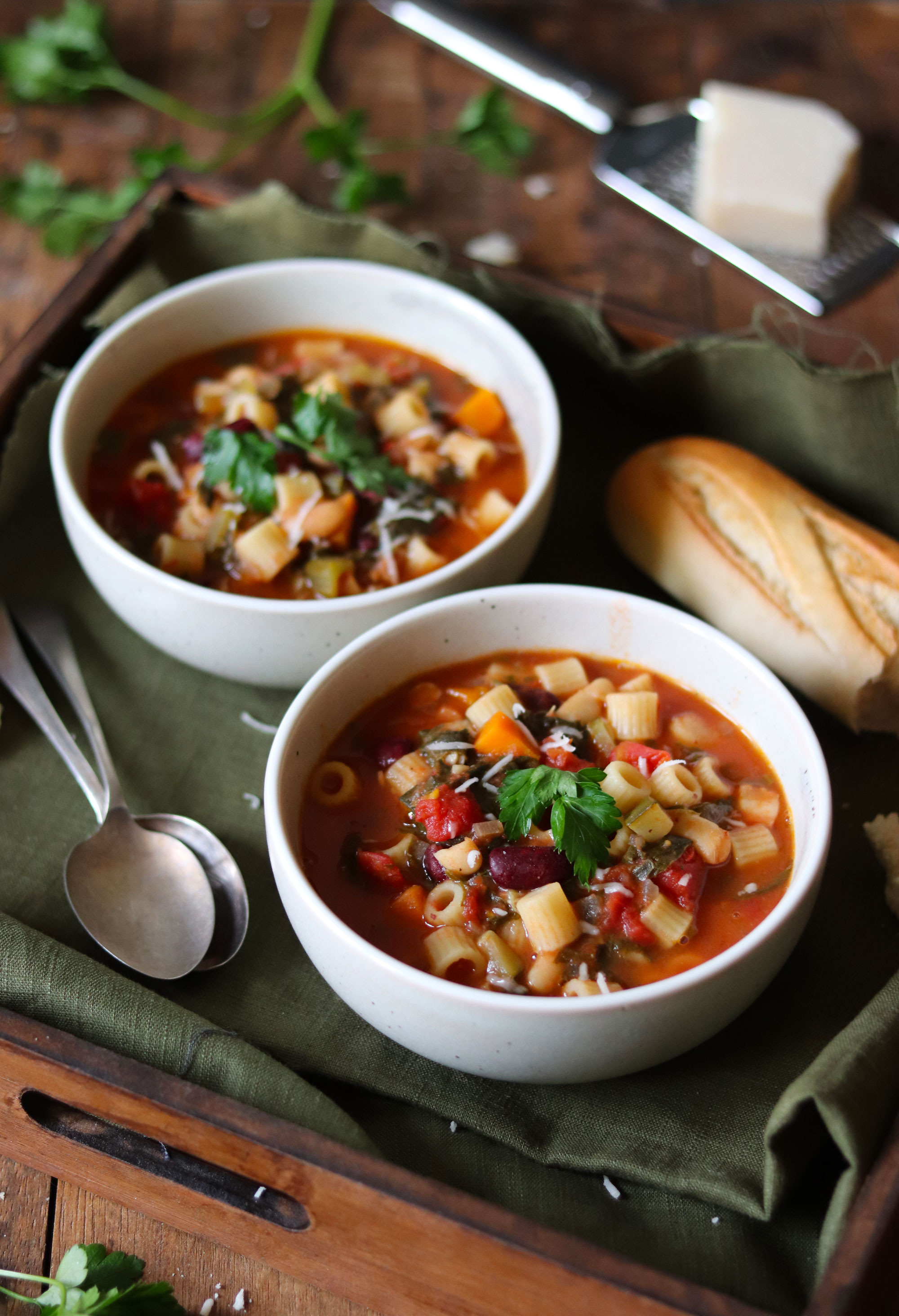 So perfect for cold winter days, a bowl full of goodness and delicious flavours, loaded with veggies and beans. So you have your fiber and protein from beans. For me it is also hassle free, requires only one big pot and a chopping board! less cleaning after :)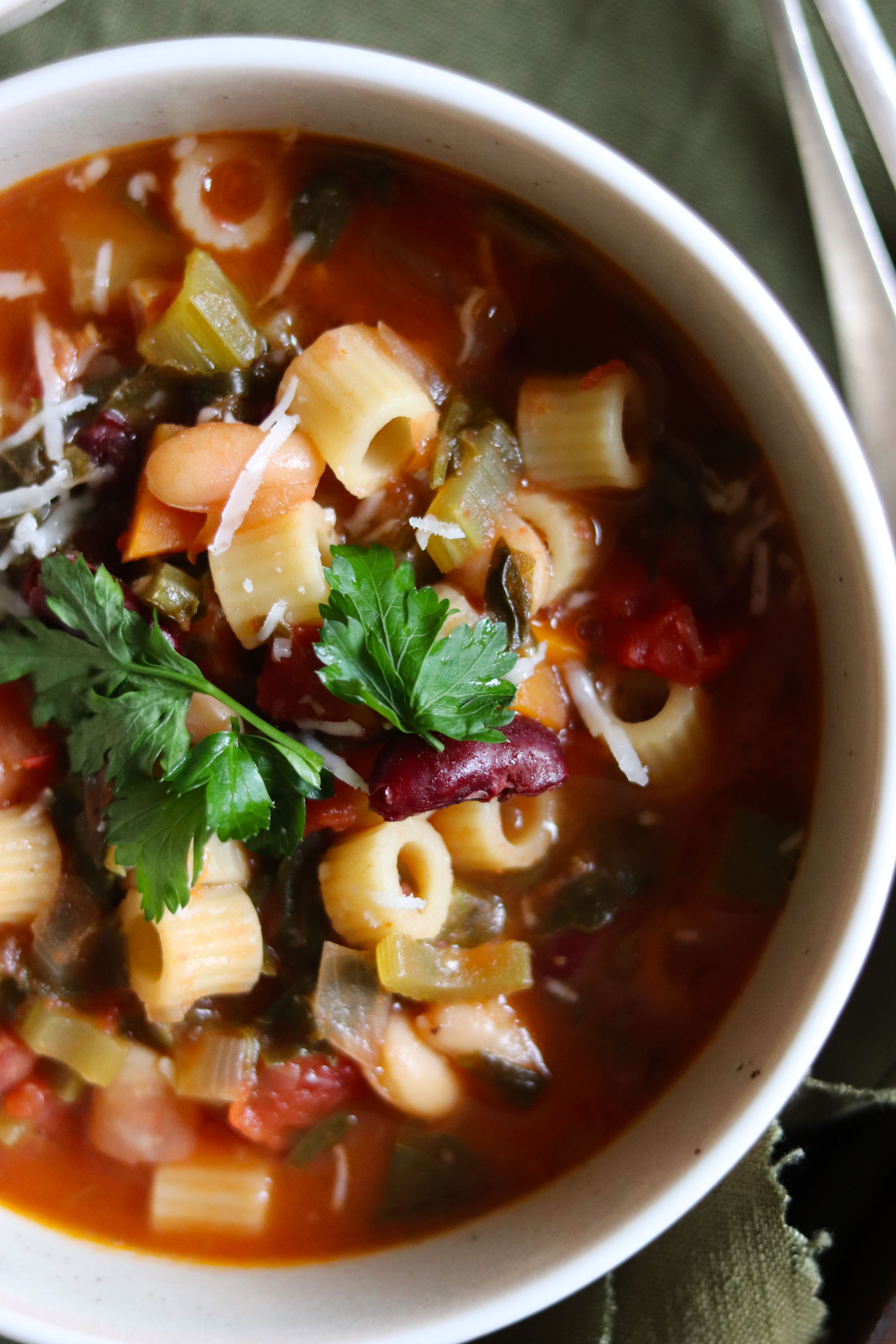 This winter I am all about one pot soups and stews, I love the warmth and comfort I get when sitting with a hot bowl of soup. I made a delicious Roasted Red peppers and vine tomatoes soup and another favorite Maple Roasted Pumpkin soup more soup recipes coming up :)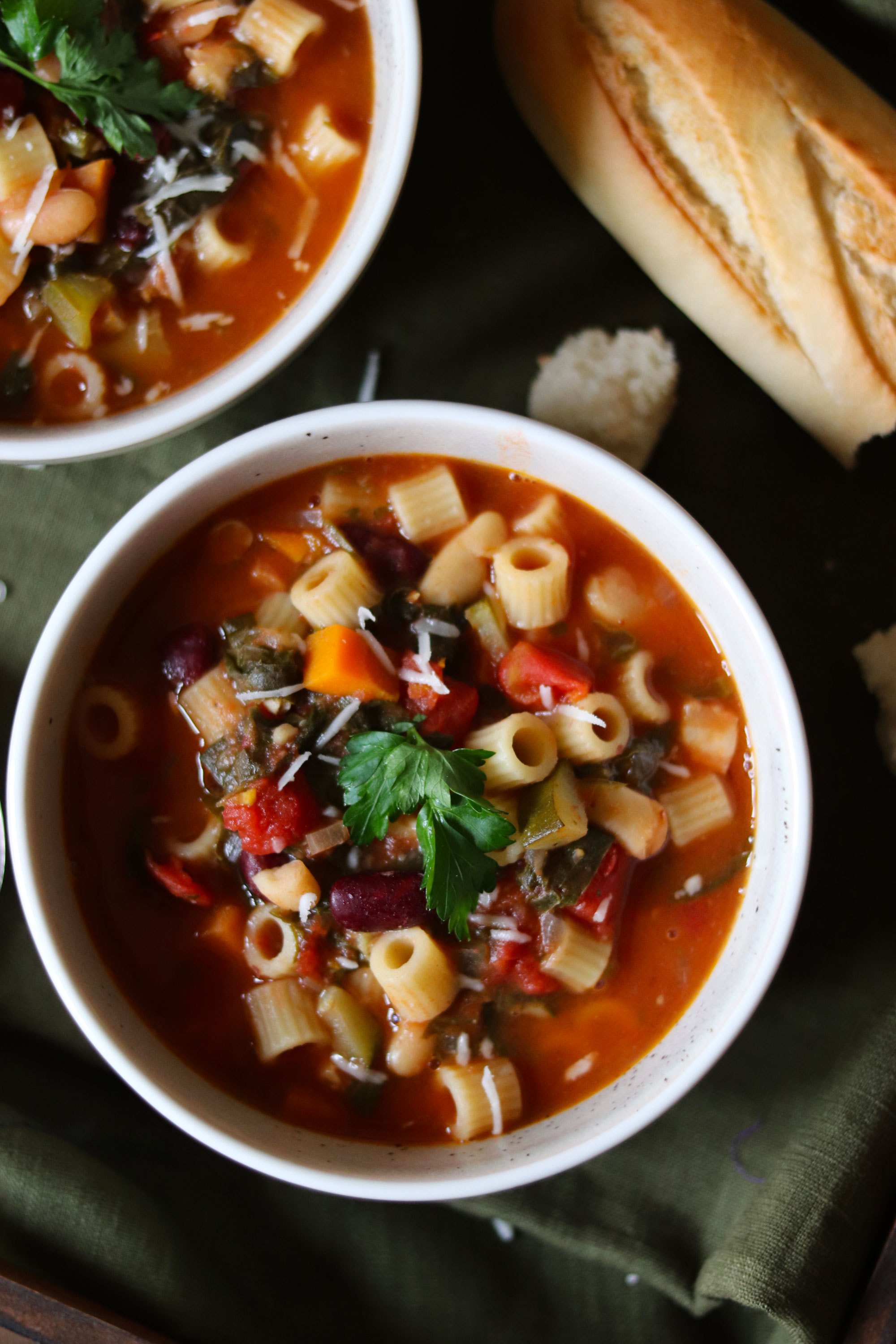 After I moved to Ireland I started to enjoy season based food, like salads for summer, warm and comforting meals for winter. In India we don't have that much major difference in seasonal dishes, we always ate rice as the main course be it summer or monsoon. We do however get lots of different varieties of fruits and veggies seasonal wise. I enjoyed a sweet mango in summer :) It's funny how food can sometimes remind you of a place and time.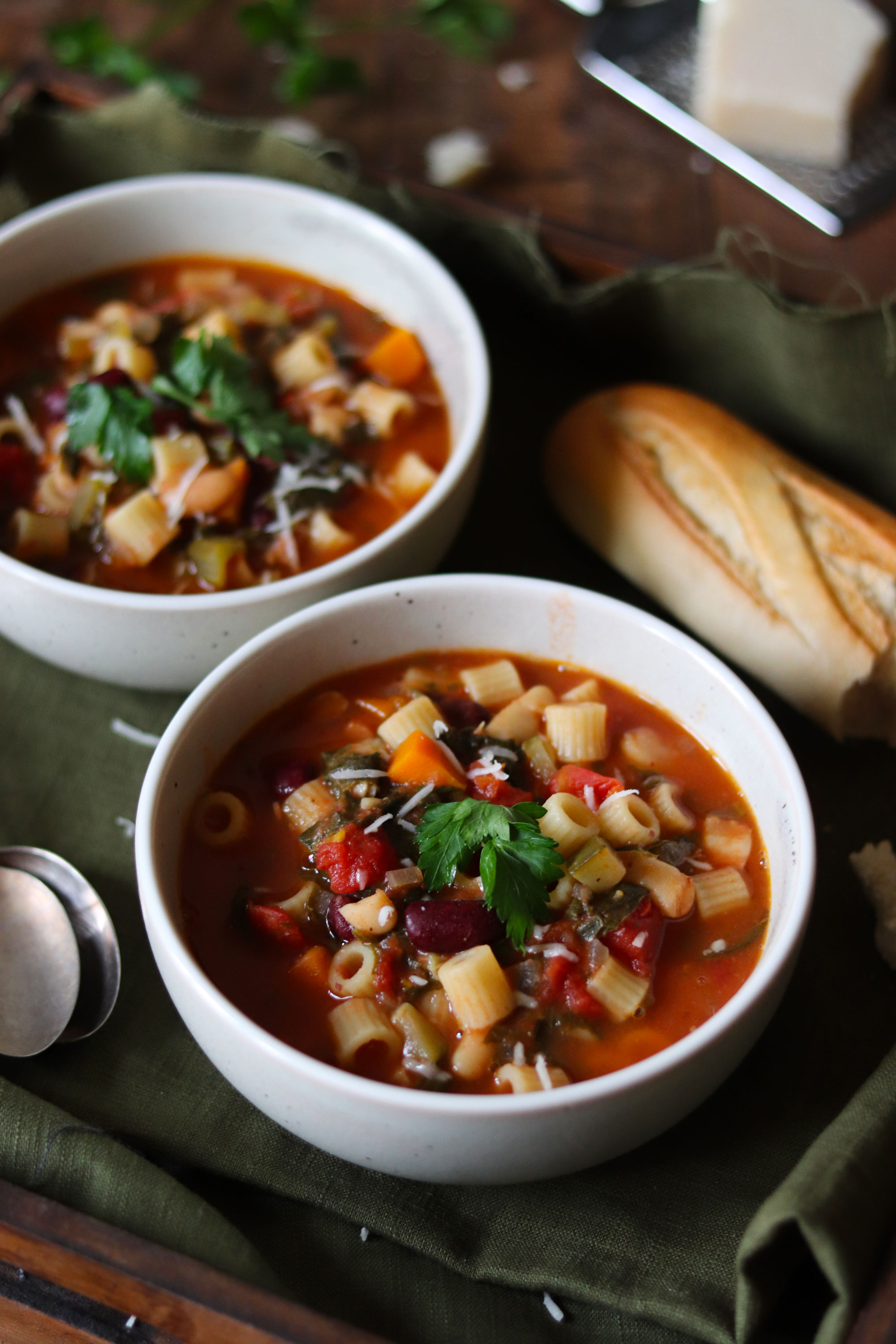 I hope you enjoy this soup just as much as we did at home. If you try my recipe please do remember to use my hashtag #soulfulandhealthy on social media so I can see your beautiful creations.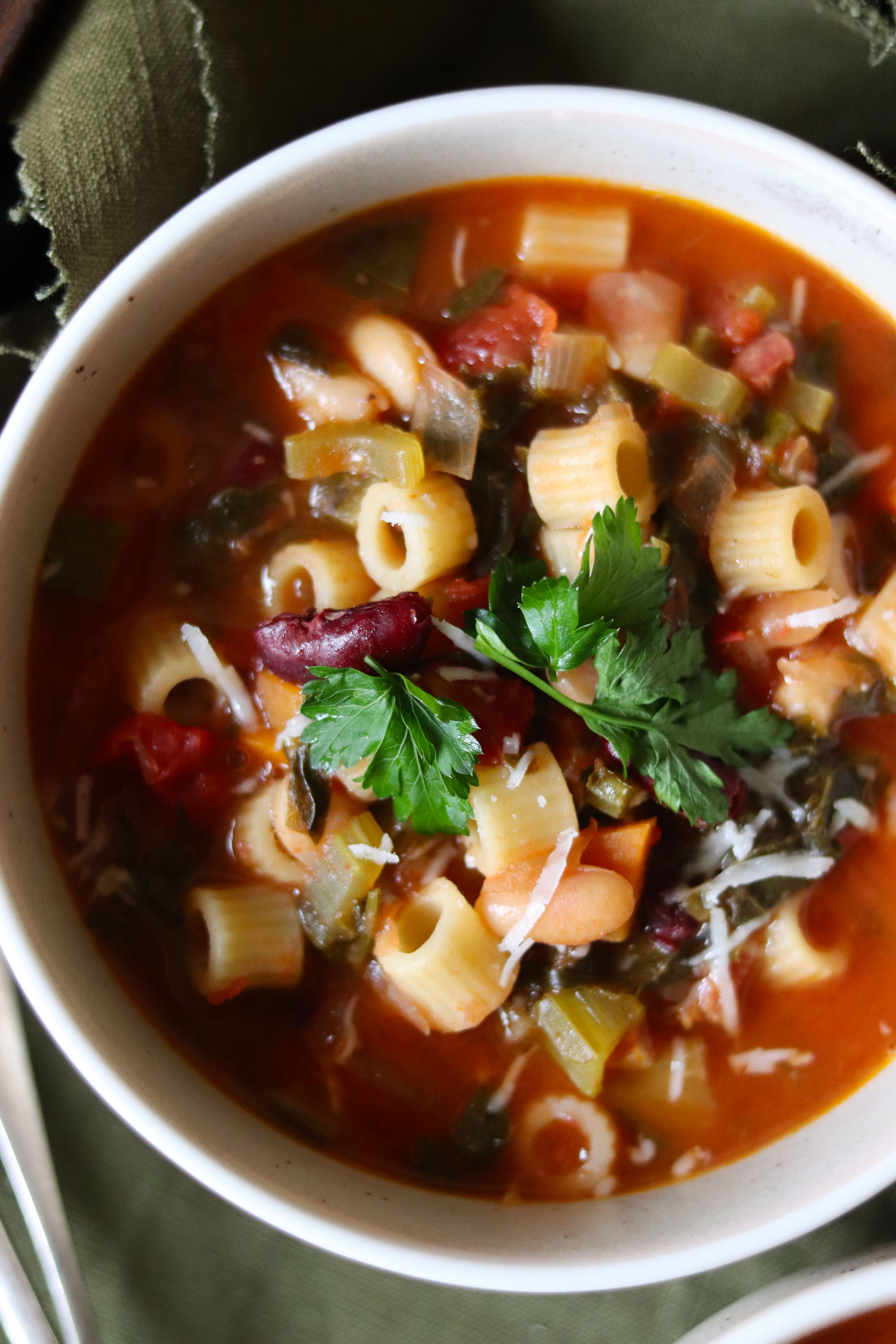 Liked what you saw here, please free to share it with family and friends. You can find me on Facebook, Instagram, Twitter and Pinterest
Enjoy your cooking!️
Warm hugs
S.
Italian Minestrone Soup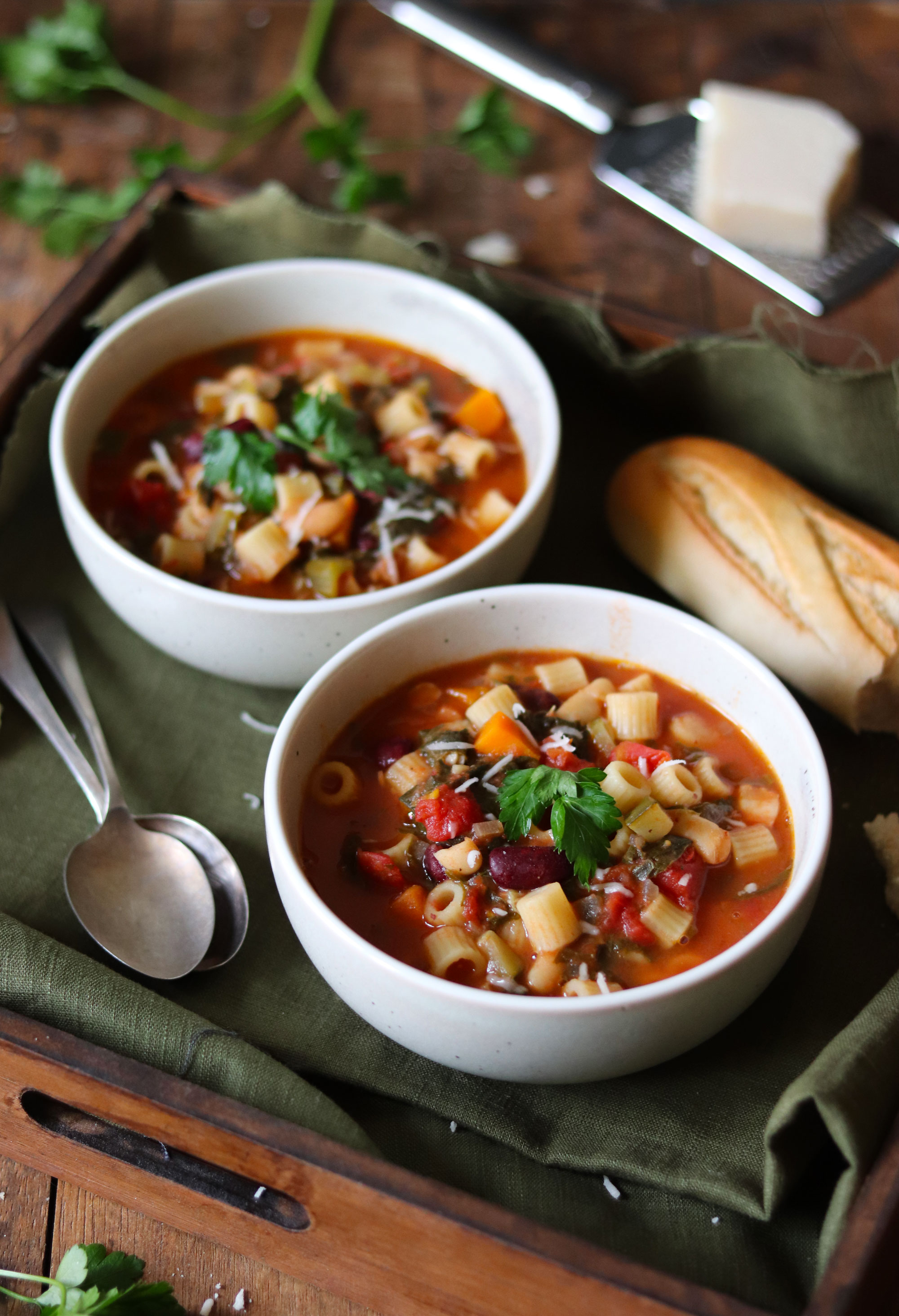 INGREDIENTS
One large onion finely chopped
Two carrots chopped small
One courgette chopped
4 stocks of celery chopped
250 grams fresh spinach
140 grams of good quality pancetta
One rind of parmigiana (2" by 3")
2 tins of Italian chopped tomatoes
1 Tin kidney beans
1 tin cannellini beans
100 grams ditaloni rigati pasta
1 litre organic vegetable stock
1 tbsp organic extra virgin olive oil
Bunch of fresh parsley chopped and extra to garnish.
Fresh grated parmesan to garnish
Crusty bread to serve
instructions
In a heavy bottom non stick pan, heat the extra virgin olive oil and saute the pancetta for about 4 to 5 mins and remove and stain the excess oil on a kitchen towel.
In the same pan/oil add the onion and fry until translucent. Next add all the veggies and saute for 4 to 5 mins.
Tip in the tins of tomatoes, along with the parmigiana rind, fried pancetta and parsley, mix well. Let it simmer for 30 mins on low flame.
Add the kidney beans and the cannellini beans, stir well.
Add the pasta and let it cook for 10 mins. At this stage if you think it needs more water feel free to add 1/2 to 3/4 cup as per your required consistency.
Serve warm with crusty bread, grated parmesan and garnish with few fresh parsley.