Mexican style Amaranth bowl
One morning I was checking my phone and notification popped on Instagram saying I won a gift Hamper from Sowans Ireland full of gluten free goodness. I was overly delighted! Called my husband right away to give him this exciting new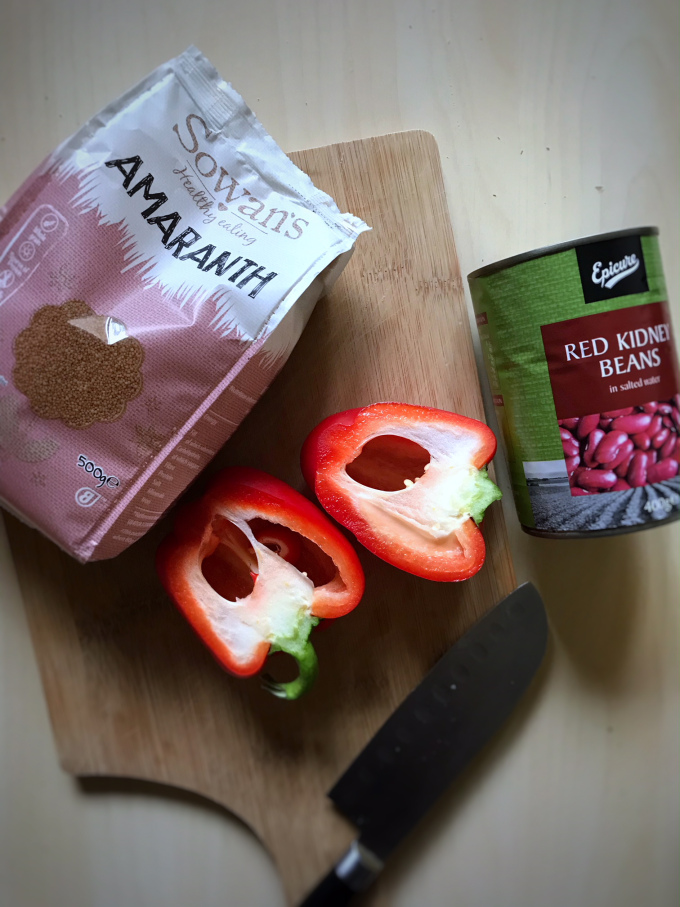 There were all these amazing products and one of them was Amaranth , it has been cultivated as a grain for 8000 years! It was the staple food of the Aztecs also a part of the Aztecs religious ceremonies. It is not a grain but a seed of the plant Amaranth plant. It cannot be eaten raw, like most of the grains it has to be pre cooked. It is gluten free, great for people with gluten intolerance. It has high amounts of protein and various other nutritional benefits.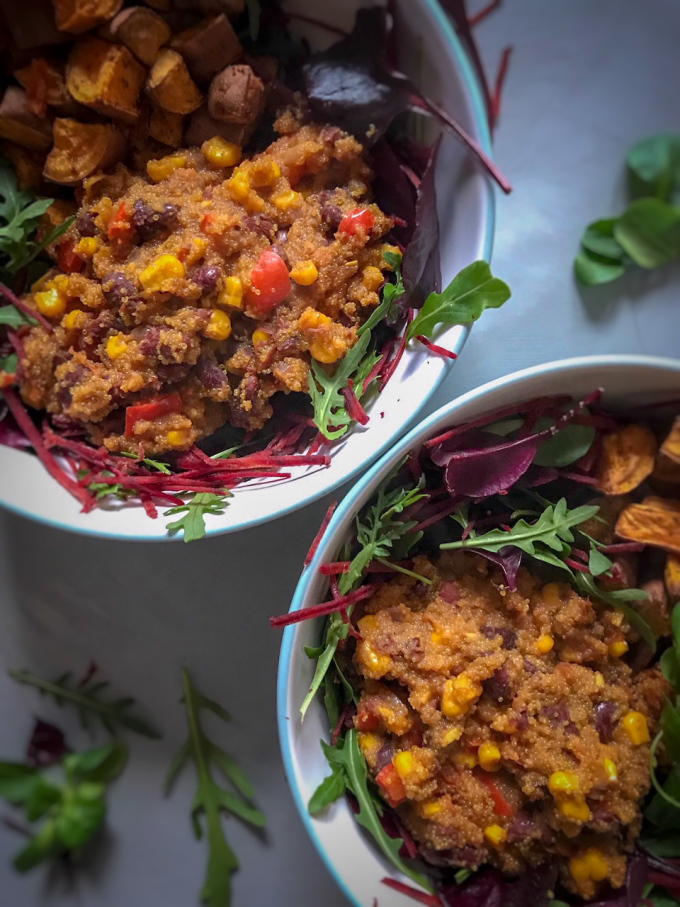 So apart from making porridge with these beauties, I wanted to do something different. My husband loves the roasted veggies bowls that I usually do, it is one of the easiest lunch idea for me, chop all the veggies and throw them into the oven. So this time apart from making it just a mixed veggies bowl, I cooked amaranth in Mexican spices.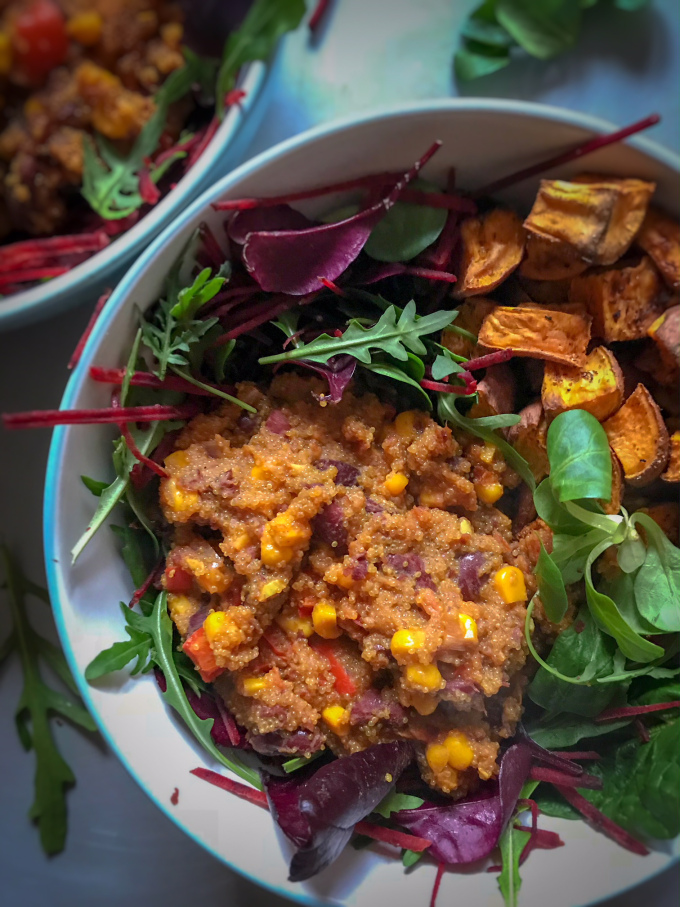 Arrange the bowl with some roasted sweet potatoes and mixed salad leaves, you have a delicious, super healthy meal ready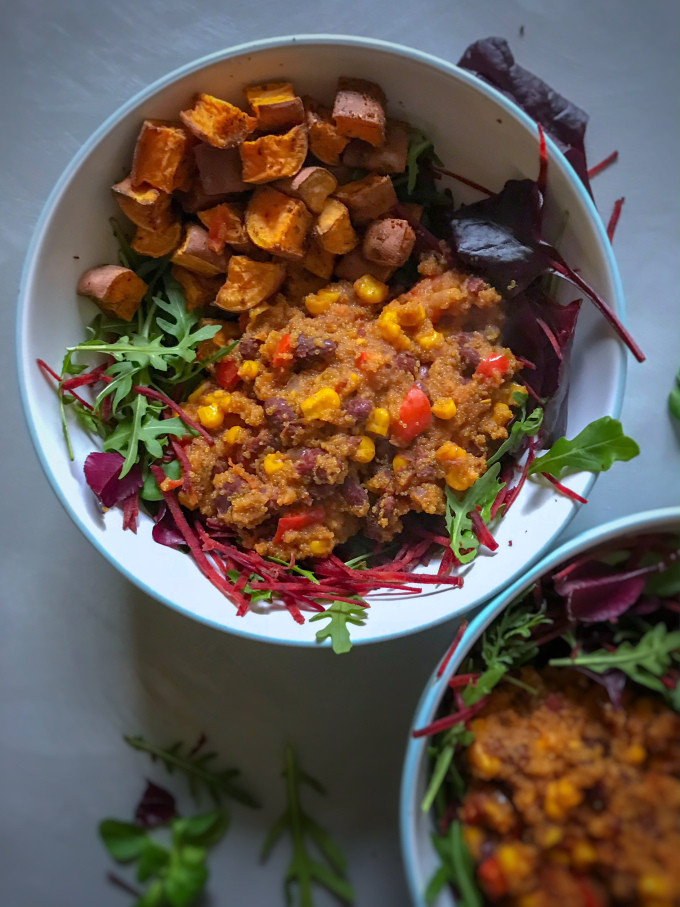 Mexican style Amaranth bowl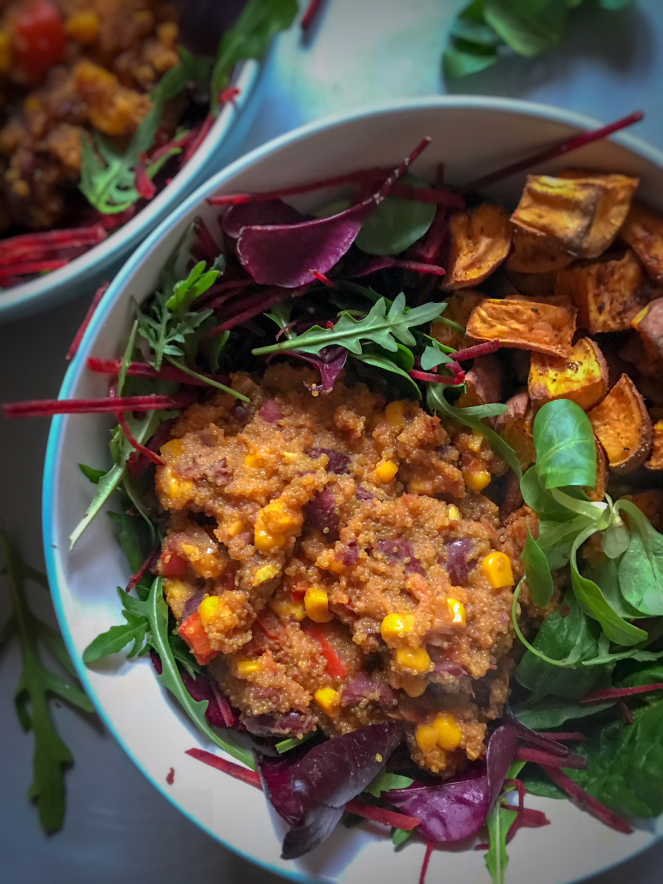 INGREDIENTS
1 tbsp of olive oil
one medium red onion
150 grams amarnath
One red pepper
One tomato
One small garlic clove
Half cup sweet corn
One tin kidney beans
1 tsp cumin
1/2 tsp paprika powder
1/2 tsp turmeric
1/2 chilli powder
2 cups of vegetable stock
1/4 tsp pepper
Pink Himalayan salt to taste
Mixed salad leaves to serve
Roasted sweet potatoes to serve (optional)
instructions
Chop all the veggies and set aside
On a non stick pan heat the oil, add the onion and saute until translucent
Add the tomatoes and fry for couple of mins, about 2 to 4
Add the peppers, sweet corn and garlic and saute for another 2 to 3 mins
Add all the spices, mix well for a minute or two
Add the amarthan and stir well, until everything is well combined
Add one and half cup of vegetable stock and cover the lid and let it simmer in low heat for around 10 mins.
Check after 10 mins if the stock is evaporated then add about 1/2 cup more and let it simmer again for 10 more mins.
Keep an eye on it so it doesn't soak up all the water. Add more stock if needed. The amarthan need at least 20 mins to cook.
Once done serve with mixed salad leaves and some roasted potatoes in a bowl.