Matcha Raw Energy balls Recipe
Matcha can be used in many many different ways! for those who would find the taste a bit harsh for a latte, but still want to get all the benefits of matcha then you can try it in these simple yet nutritious recipes.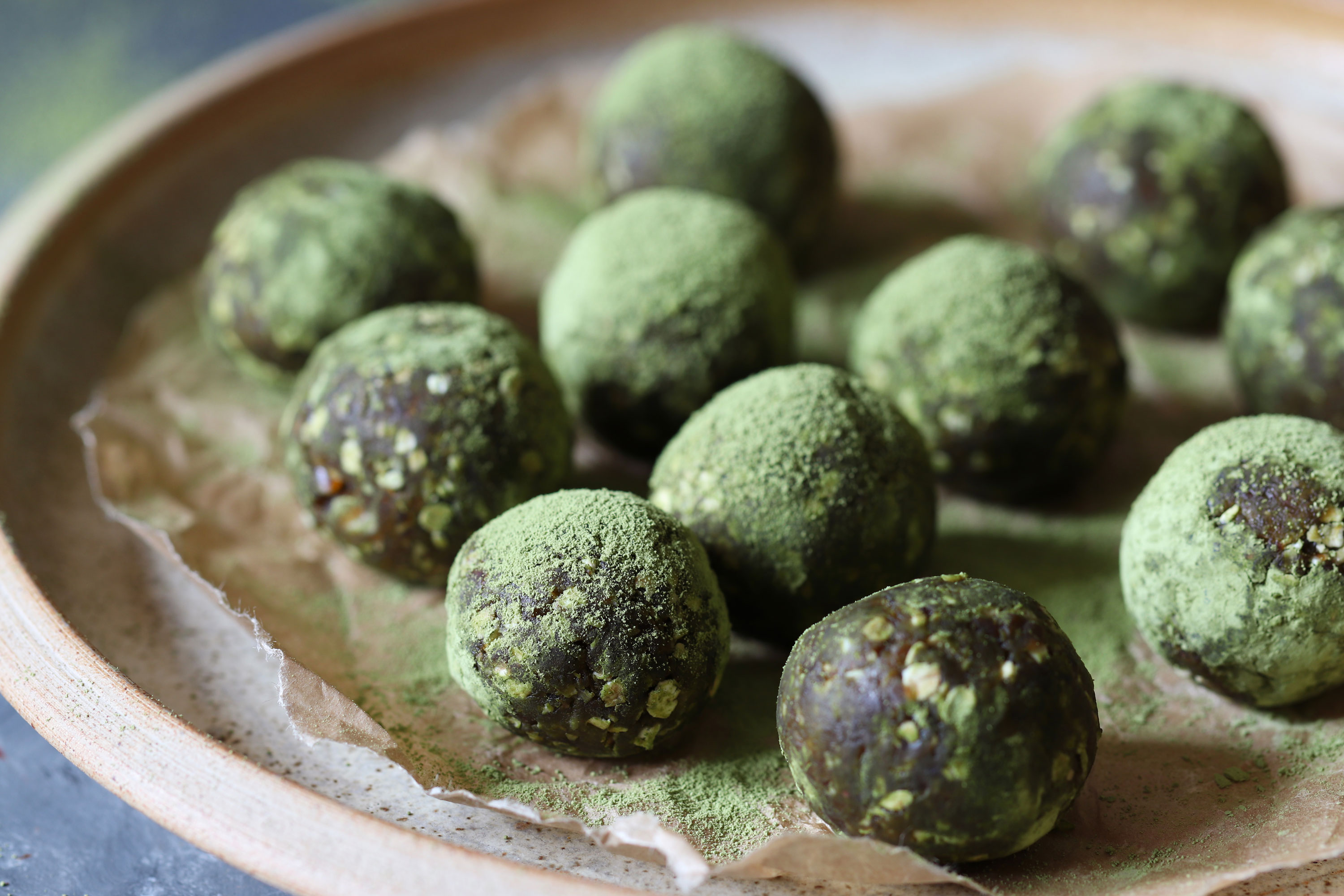 If you are looking for a good quality Organic matcha then you must try Green Tea House their organic premium matcha. Green Tea House Ireland stocks different Japanese Matcha Teas imported from the home of Matcha, the hills of Uji Japan. Their organic premium matcha is certified organic by the Ministry of Agriculture, Forestry and fisheries of Japan and is grown with only natural organic fertilizers with no added chemicals or pesticides.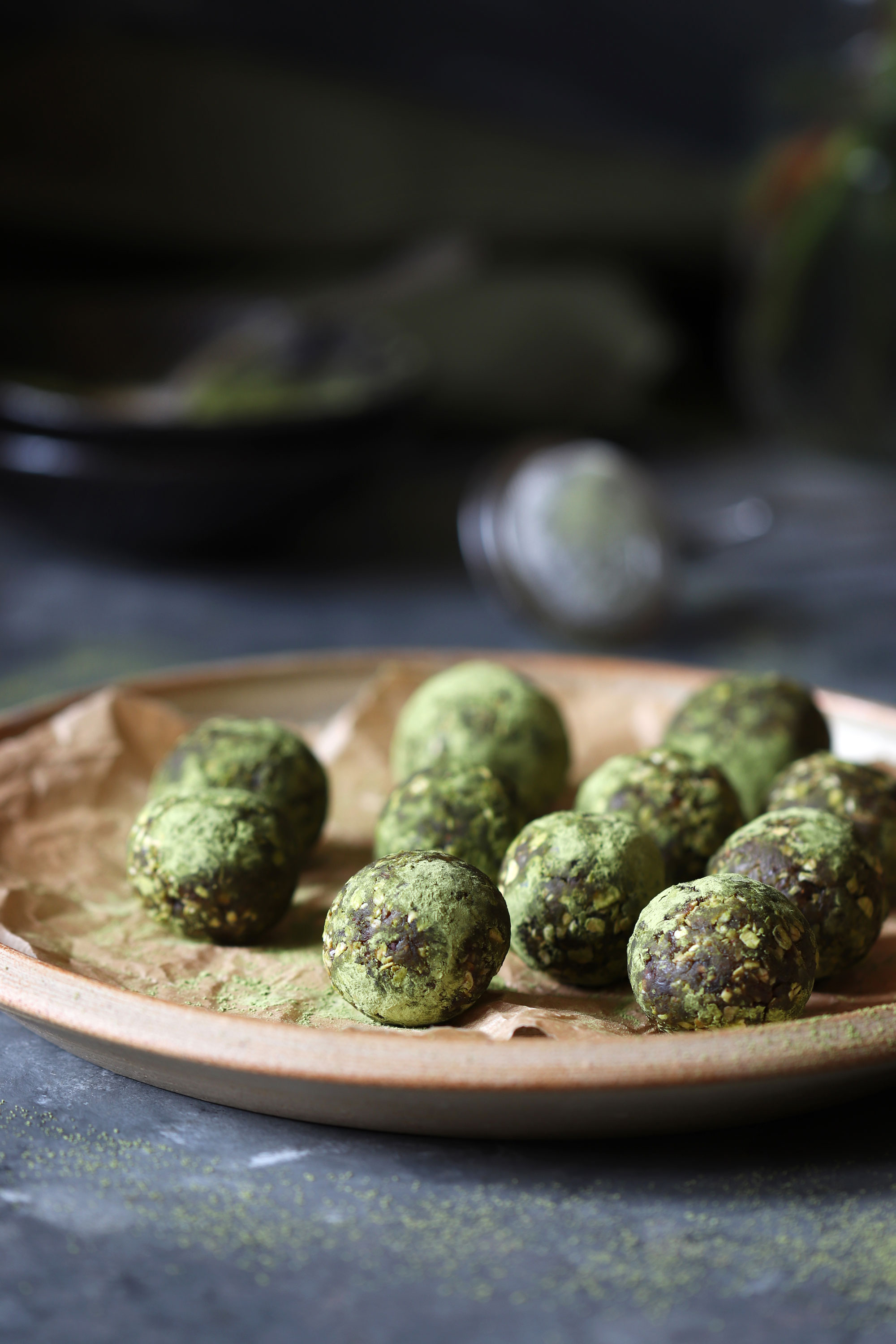 Many other Green tea companies harvest their green teas two to four times per year they lose their taste and aroma, but Green tea house harvest their green tea only once per year. Green Tea House also stocks Jasmine, Organic Sencha, Gyokuro Superior, Organic Houjicha along with new teas constantly being added to our range.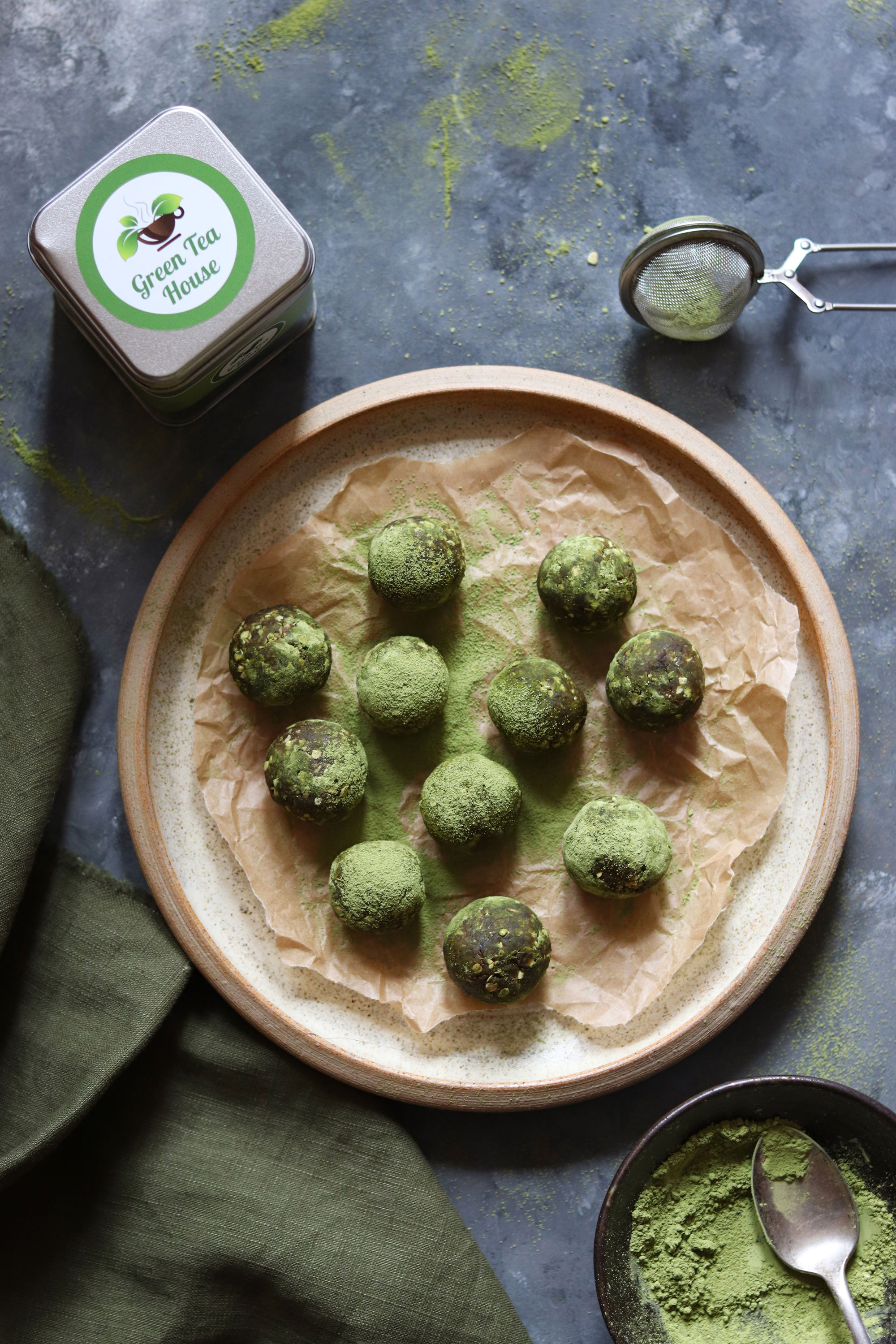 If you are looking for other Matcha recipes I have -
Matcha dark Chocolate Chip cookies
These energy balls are super easy to make, just add all the ingredients into a food processor and blits until combined, then roll them into balls and store it and enjoy as a snack anytime!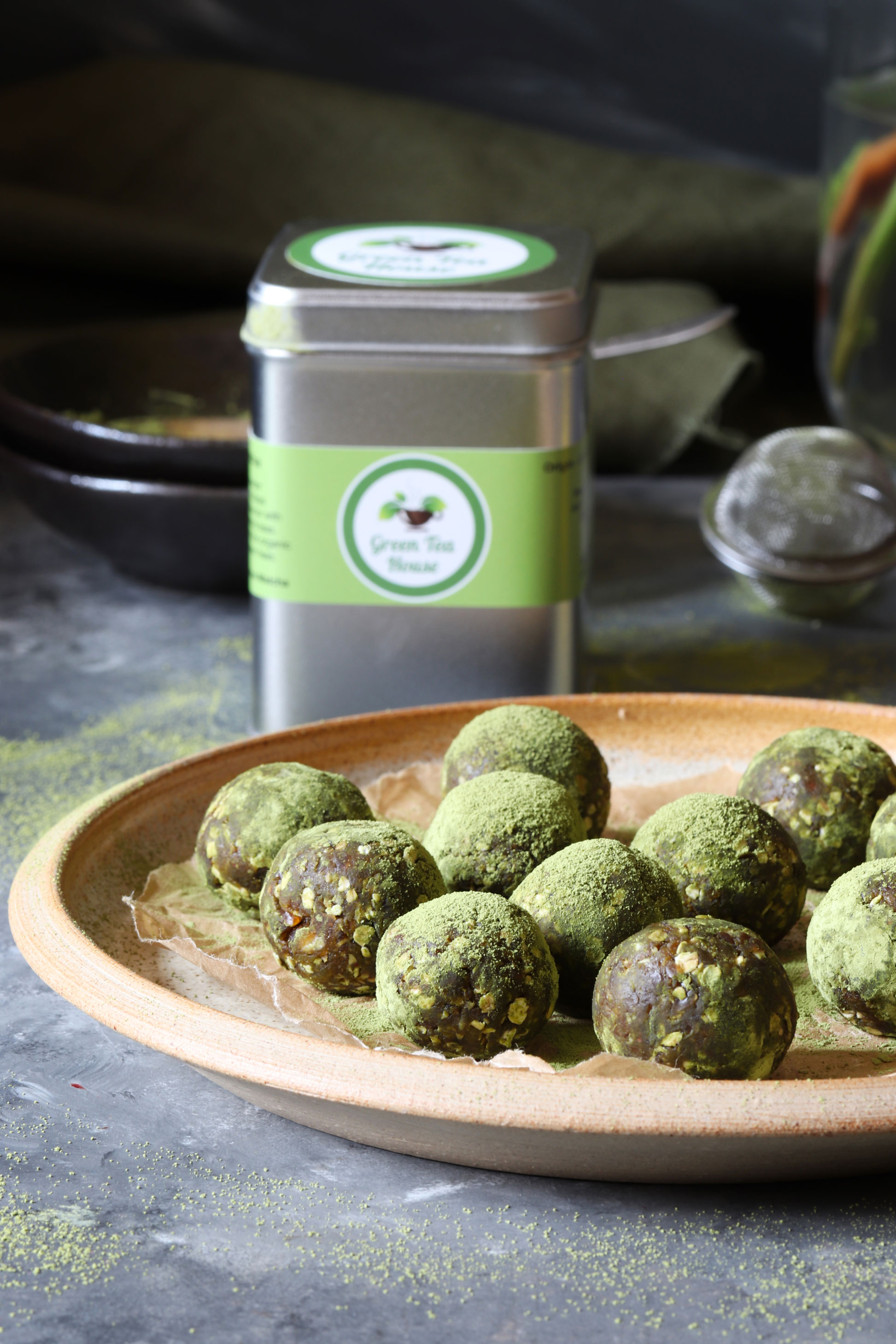 If you liked what you saw here, please free to share it with family and friends. You can find me on Facebook, Instagram, Twitter and Pinterest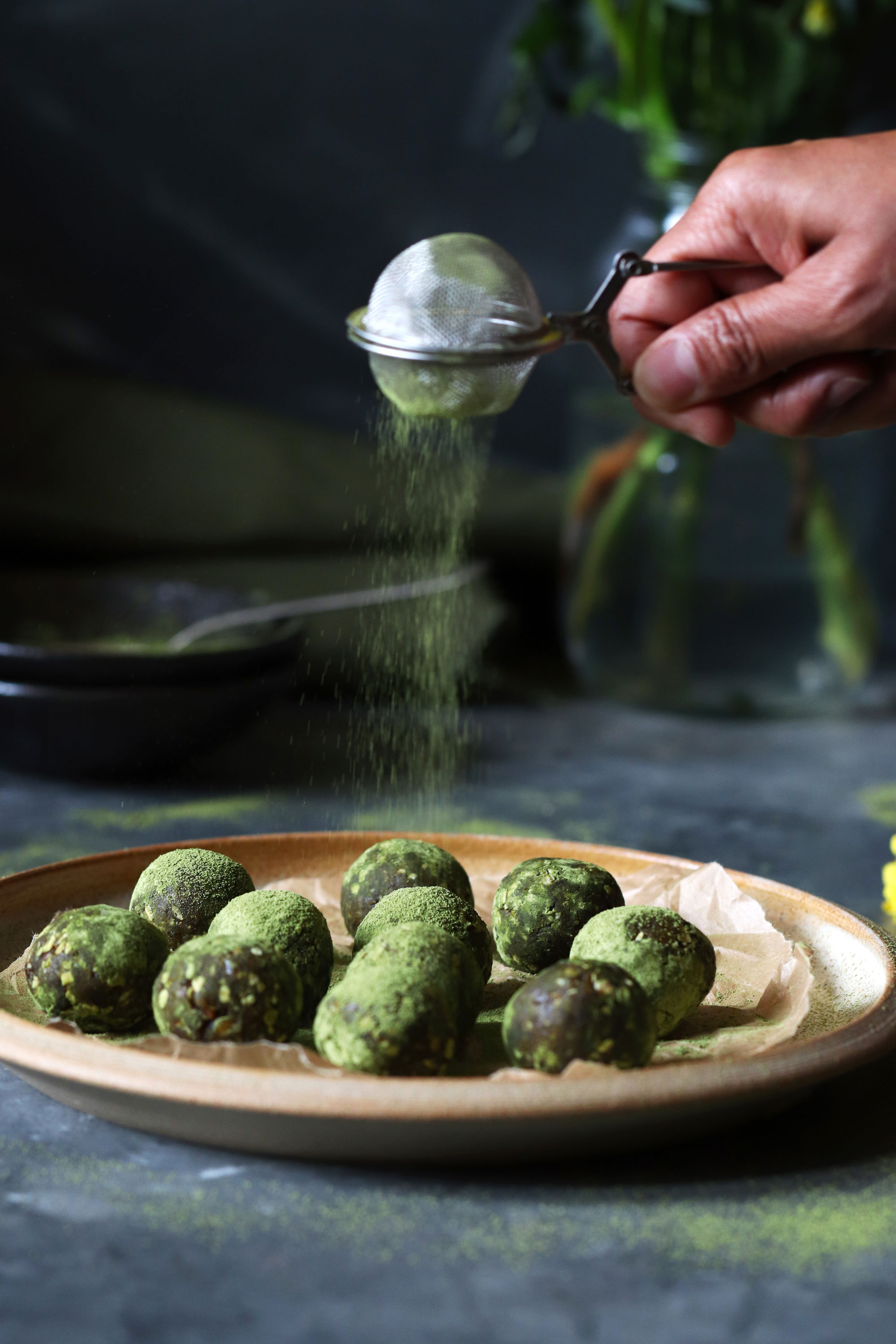 Hope you enjoy them!
Hugs
S!
Matcha Raw Energy balls Recipe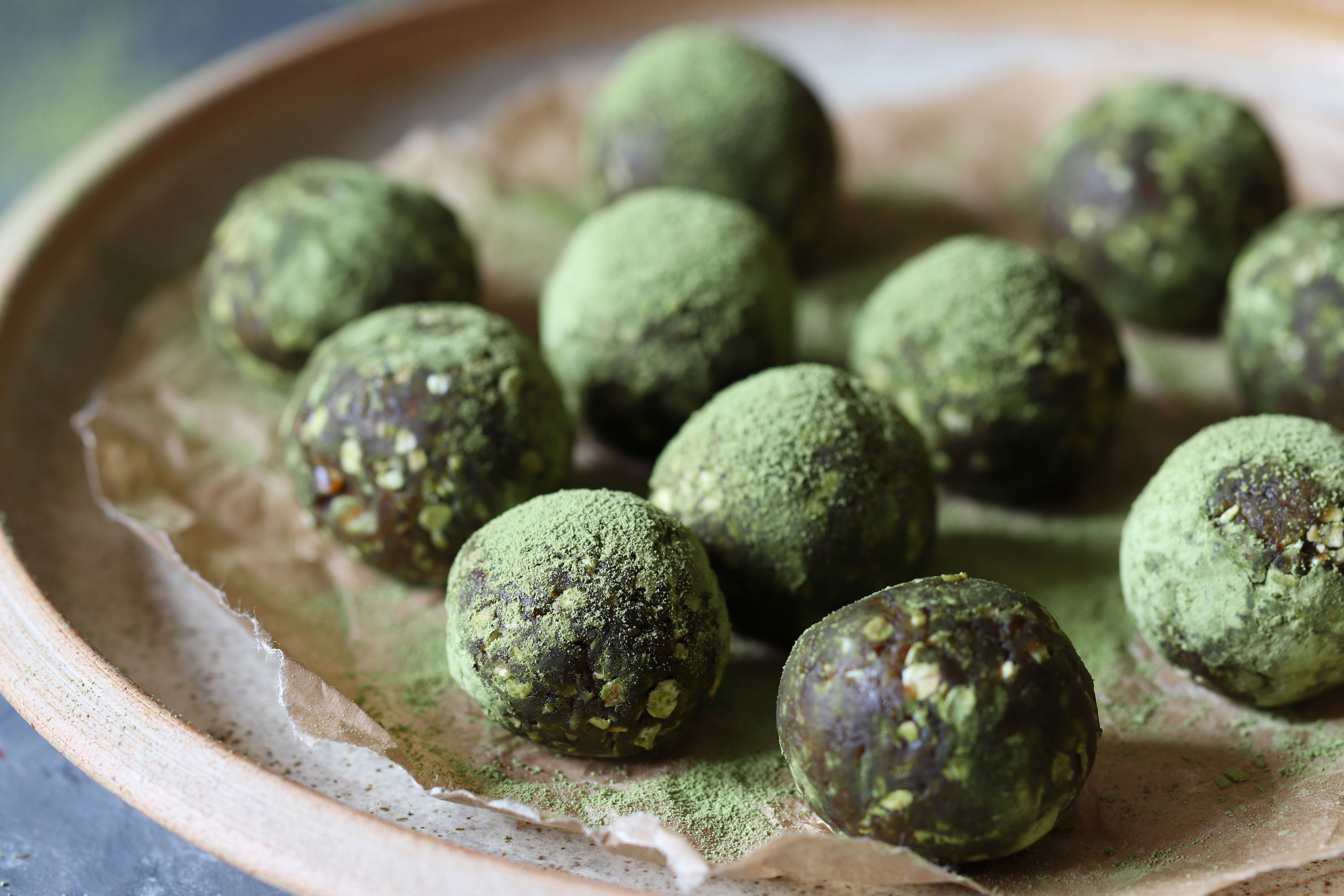 | | |
| --- | --- |
| Servings: | Makes 10 small balls |
INGREDIENTS
227 grams dates
1 tbsp almond butter
1/2 cup organic oats
instructions
1. Add all the ingredients into a food processor and blend well until combined. Take a
teaspoon of the mixture into your palms and make balls and roll over more matcha
powder. Store in an airtight container.