Matcha blueberries whole-wheat pancakes
One evening I checked my email to see that I won a six month supply of green tea by Green tea house, I was so so delighted 😁 couldn't wait until I got it.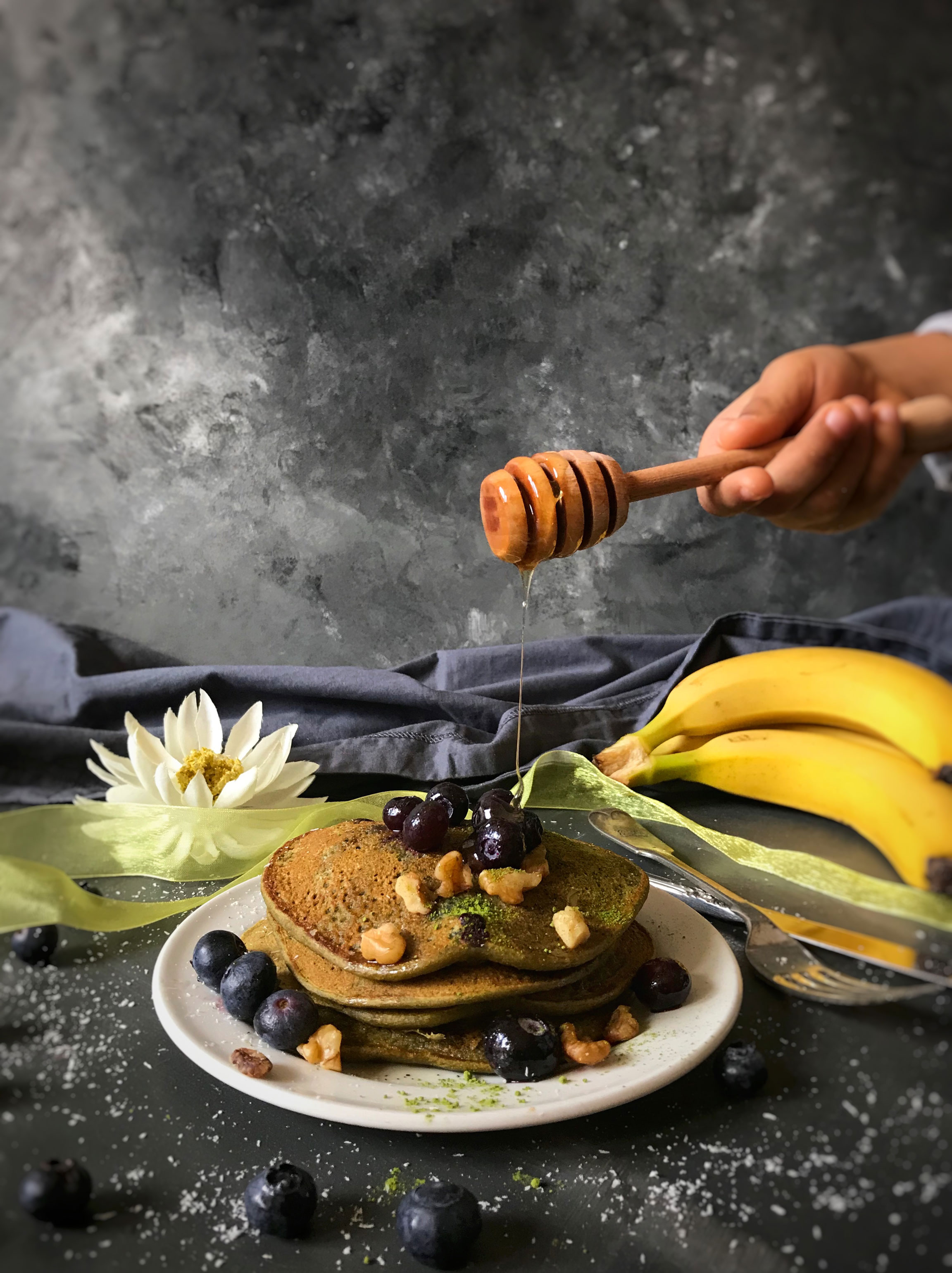 I met Martin from Green Tea house at an event I went to, bloggers event couple of months ago. They had set up a stall for green tea tasting and I also got Organic Japanese sencha tea in my goodie bag.
Green tea house organic premium matcha is certified organic by the Ministry of Agriculture, Forestry and fisheries of Japan and is grown with only natural organic fertilizers with no added chemicals or pesticides. Many other Green tea companies harvest their green teas two to four times per year they lose their taste and aroma, but Green tea house harvest their green tea only once per year.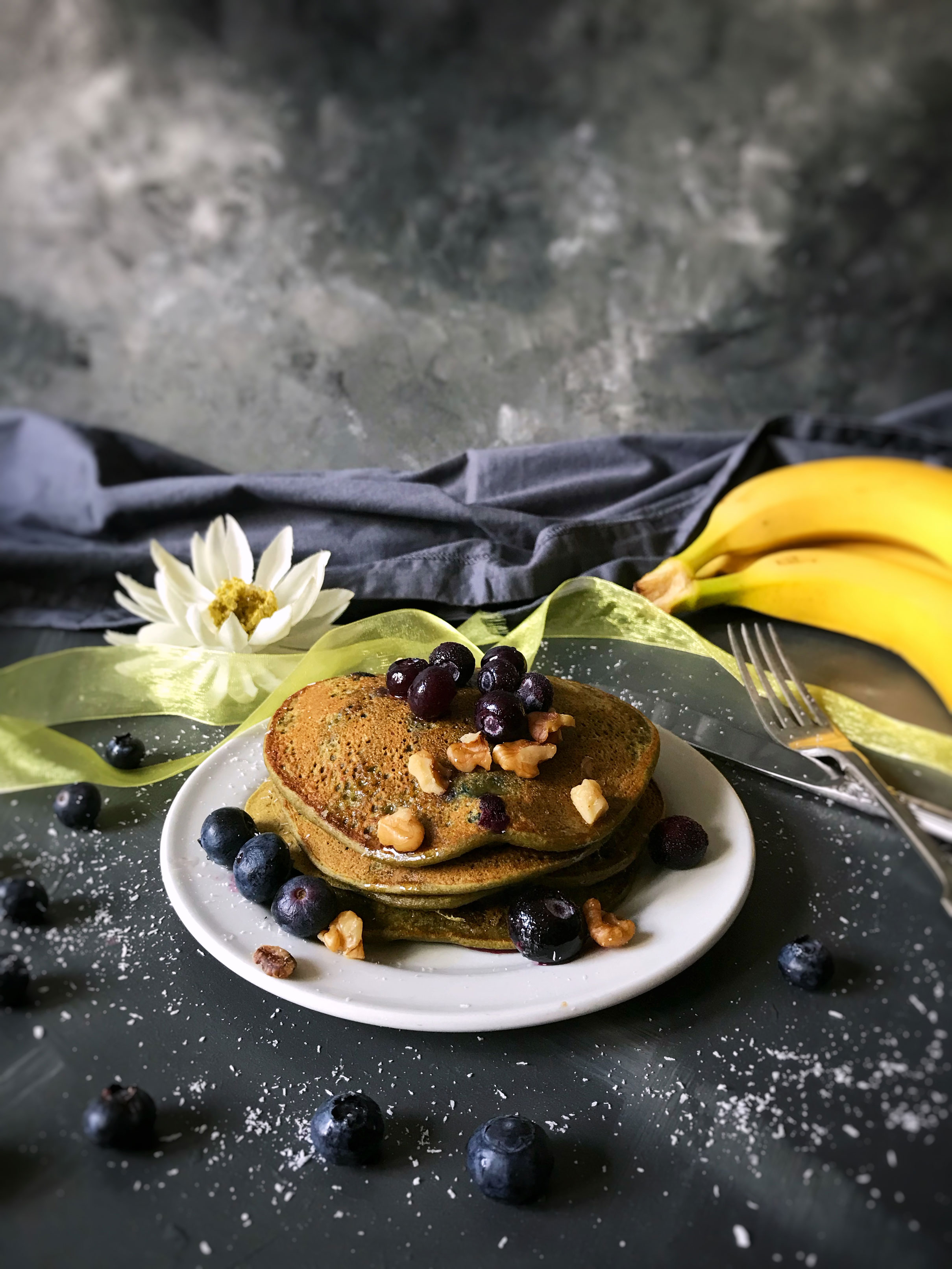 The health benefits of matcha is absolutely amazing, just to mention a few
Matcha tea not only provides vitamins and minerals but it is very rich in antioxidants
Boots metabolism
Energy booster
Anti aging
I drink matcha just on its own or at times I like to add to my recipes. Love that lush green color. I made matcha nice cream now I thought why not add it to pancakes and it turned out so good. Let us get to the recipe below. ;)
Matcha blueberries whole-wheat pancakes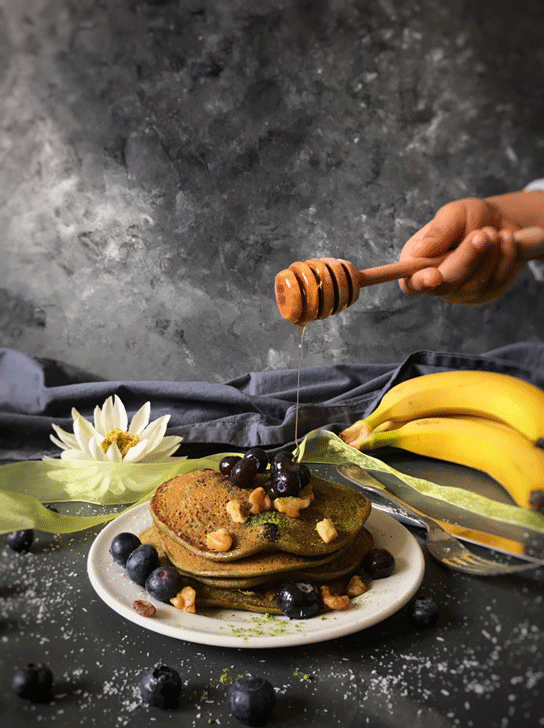 | | |
| --- | --- |
| Servings: | Makes about 5 small pancakes |
INGREDIENTS
1/3 cup whole-wheat flour
1 cup almond milk
1/2 cup oats
One ripe banana
1 tsp matcha powder
1 tsp baking powder
1/2 tsp baking soda
1 tsp whole chia seeds
Handful of fresh blueberries
More berries and walnuts for topping
Honey or maple syrup to serve
instructions
Add all the ingredients except the blueberries into a high speed blender and blend well until everything is well combined
Stir in the blueberries into the batter
Add few drops of coconut oil on a non stick pan and fry the pancakes on both side, for about 2 to 3 mins.
Serve with more fresh blueberries, drizzled with honey or maple syrup