Cinnamon honey roasted nuts
What happens when spices like cinnamon, pepper, chilli are combined with honey, they come together with this delicious combination which will evoke all our senses. Now combine all these goodness to nuts and bake them, oh yes! then they go to a whole new level. Once I start eating I can't stop.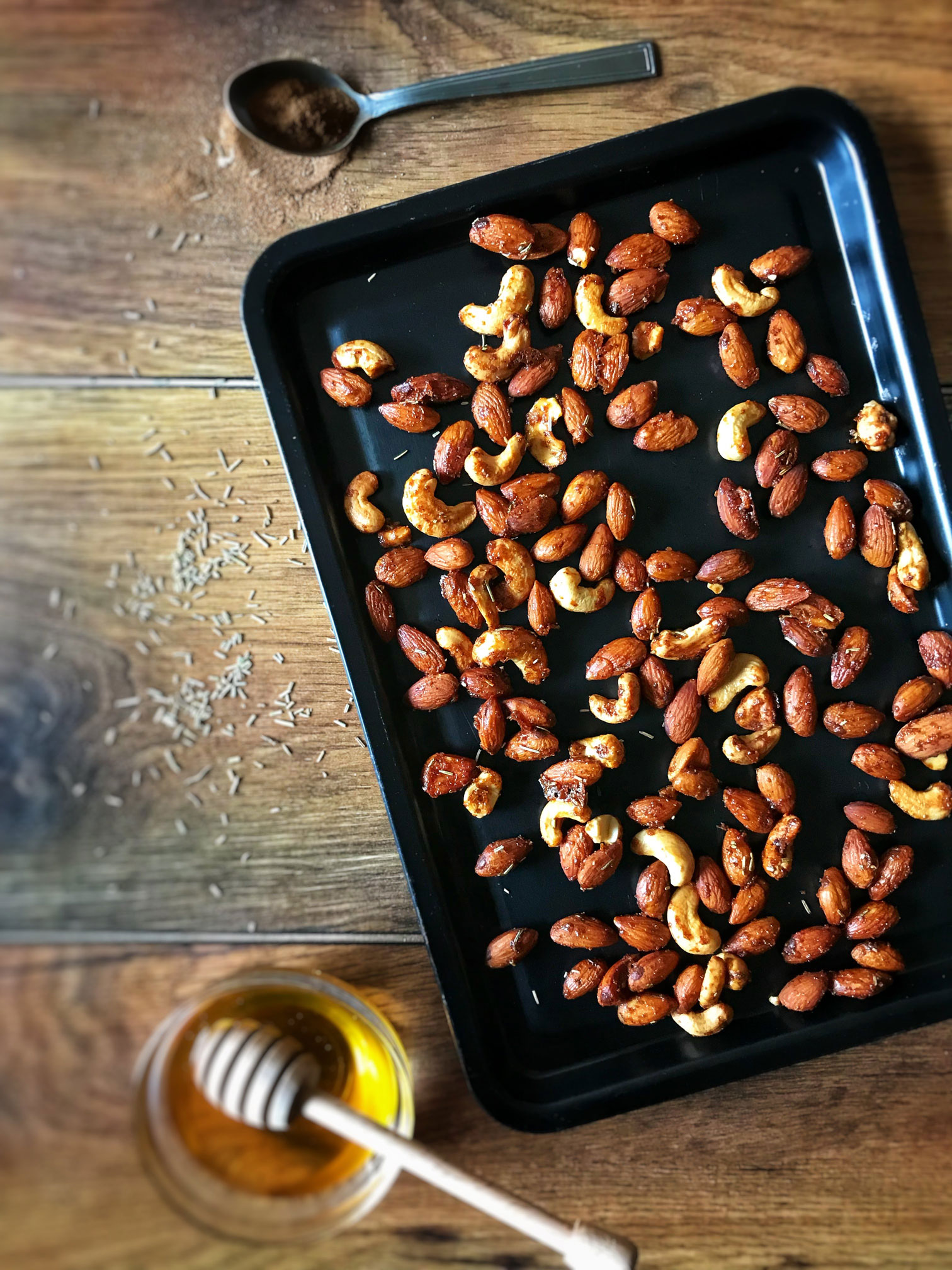 These are just perfect snack on the go, late night or just eat them whenever you feel like. So easy to make, just mix all the ingredients into one bowl and bake them for few mins, that's it, store them in a air tight container and it will last good couple of week, but trust me they wont last that long ;)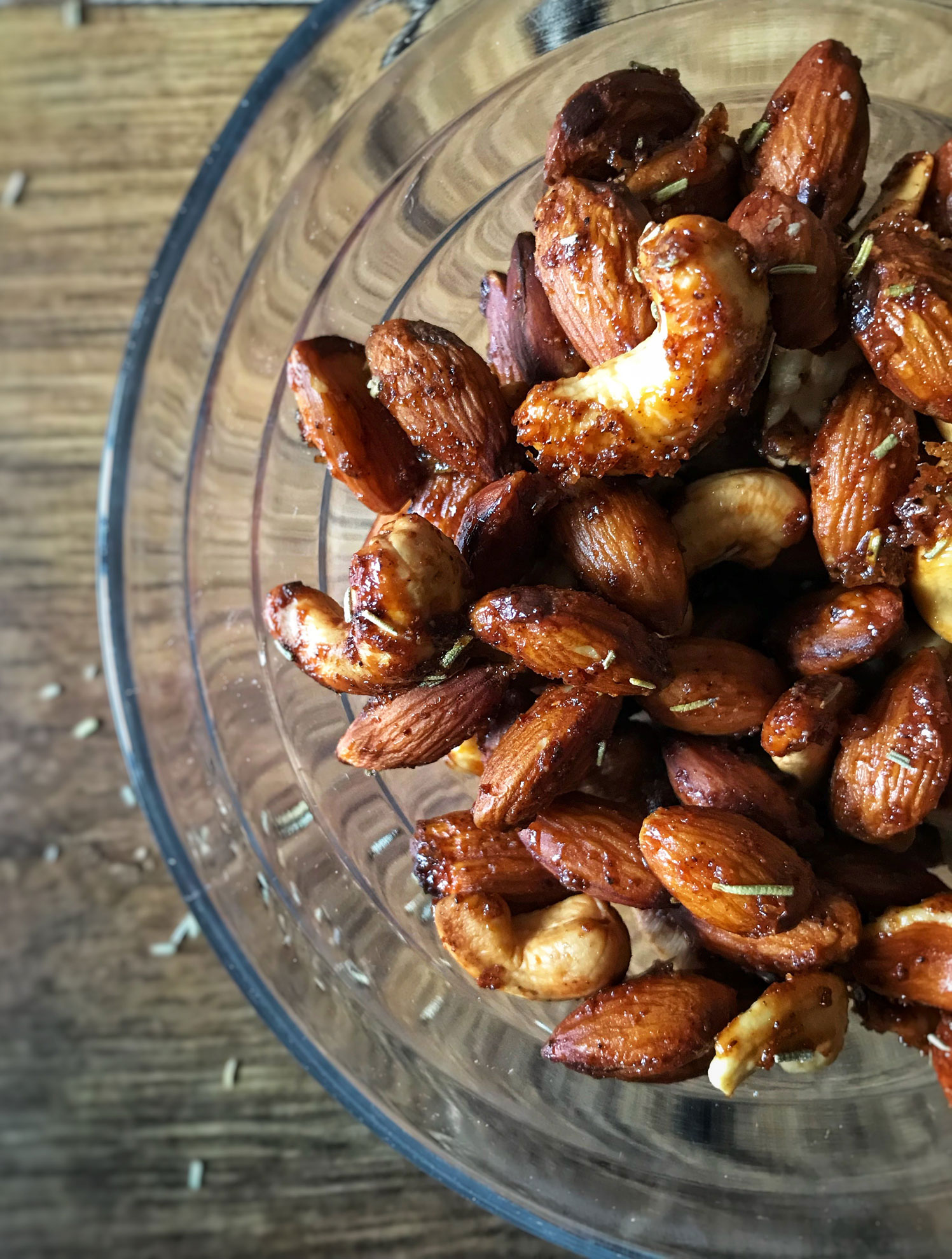 This week there is a snow storm called Storm Emma that is going to hit Ireland, we are supposed to get heavy snowfall, I am excited but also nervous at the same time, I haven't seen that much of snow in my life. This sort of weather all I can think of is a big bowl of soup, or these days I am obsessed with ramen, think I am going to make one bowl tonight too, and these nuts are just perfect to snack on while all cuddled up in front of the TV.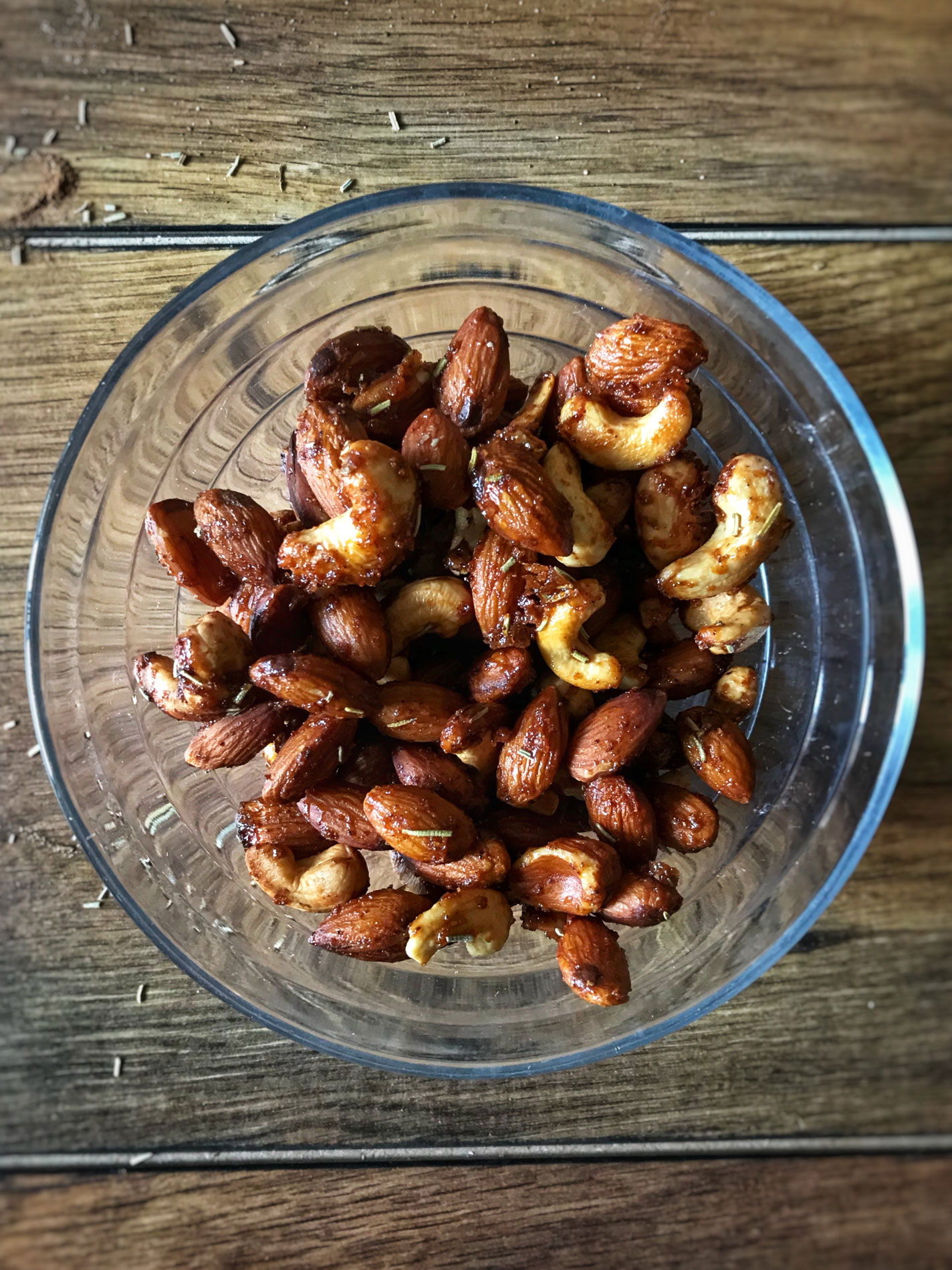 Without wasting much of your time lets get to the recipe
Cinnamon honey roasted nuts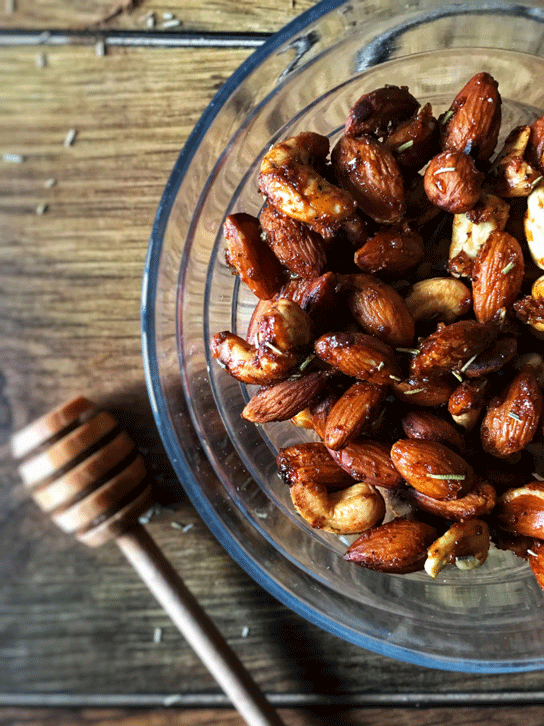 | | |
| --- | --- |
| Prep Time: | 5 mins to prepare 15 - 17 mins baking |
| | |
| --- | --- |
| Servings: | Makes app 9 serving (42 grams per serving each day) |
INGREDIENTS
1 tsp garlic powder
1/2 tsp ground pepper
1 tsp dried rosemary
1/2 tsp ground cinnamon
1 tsp chili powder
Pink Himalayan salt to taste
2 tbsp Olive oil
1 tsp Honey with cinnamon
1 tbsp of lemon juice
200 grams of whole almonds
100 grams of whole cashews
instructions
Pre-heat the oven to 180 degrees Celsius
While the oven is pre-heating mix all the ingredients into a bowl apart from the nuts.
Use a small wire whisk to mix all spices well
Add the nuts as toss them well, make sure the nuts are nicely coated with the mixture
Bake for 15 to 17 mins in the pre-heated oven, stirring them once in between, keep a close look on them to make sure they do not burn.
Store in an air tight container will last up to two weeks.
Note -
You can double the ingredients to make a bigger batch

If you do not have the flavoured honey, double the cinnamon powder and use plain honey

Use maple syrup to make it fully vegan