Chia pudding and banana and peanut butter nice cream
Have you ever had an urge of eating something really delicious for breakfast, yes I do from time to time. 😉 on a warm summers day this would be great way to cool down that heat without feeling guilty.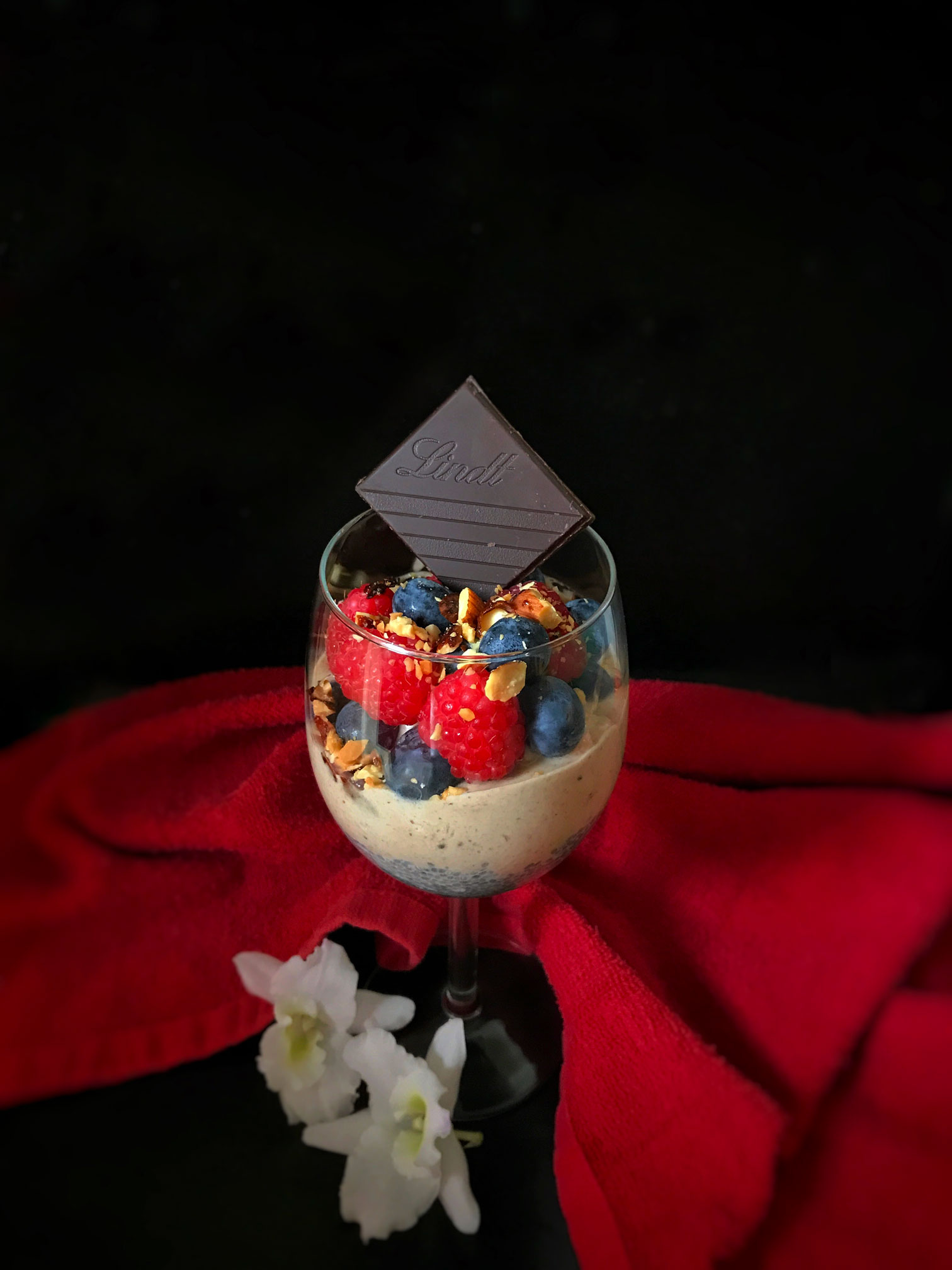 Chia pudding and nice cream is a match made in Heaven! They taste absolutely amazing! Top it with some fresh fruits and nuts it's so so good!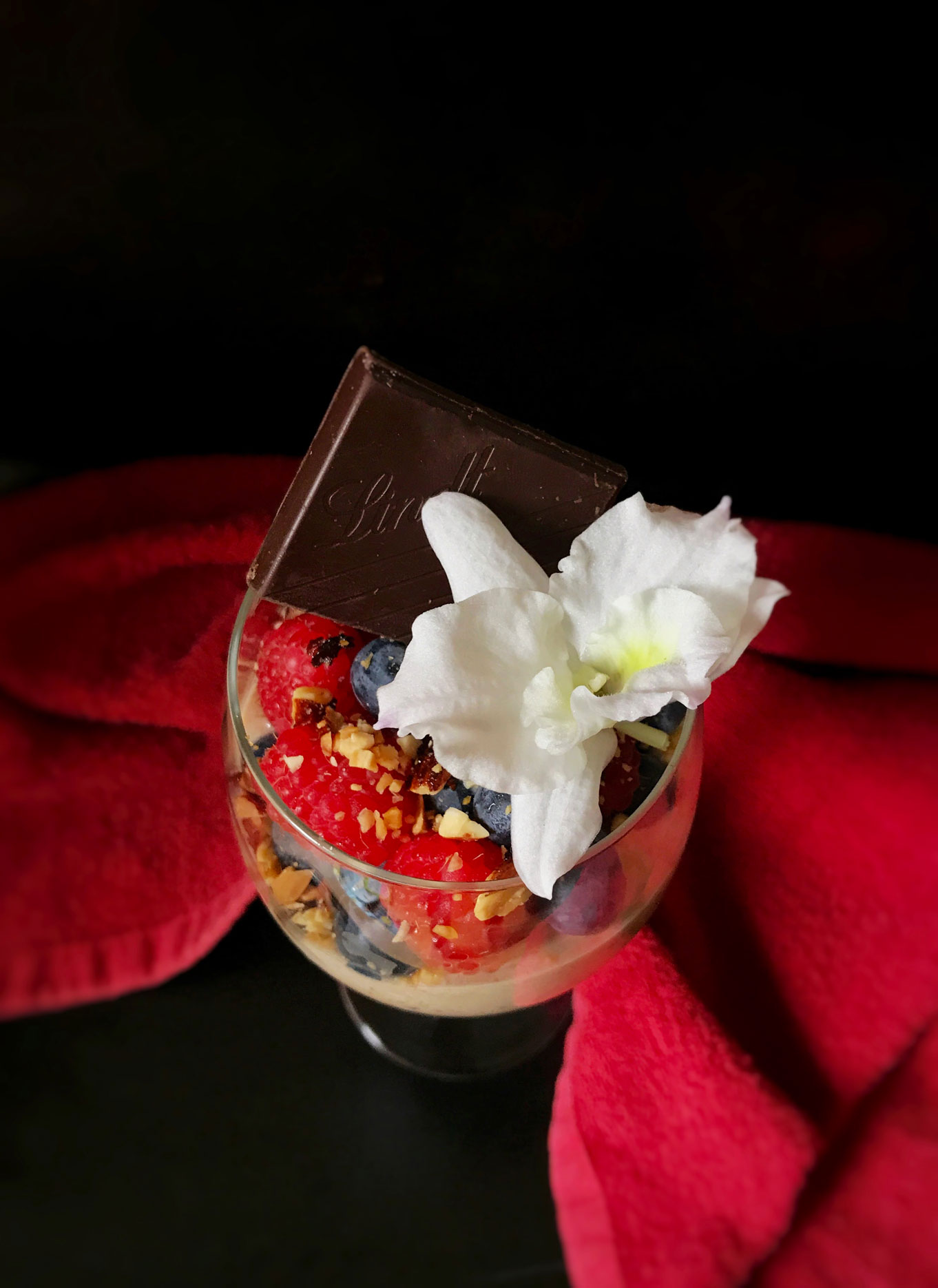 My friend visited me from London few weeks back, when she came home for tea she brought us packs of fresh berries instead of doughnuts, I was delighted. If only everyone thought like the way she did most of us wouldn't have to worry about our health 😉 She remembered me telling her that I don't eat junk food anymore, so she kindly brought us fruits. Now everyone knows how much I am into eating healthy. It is one of the best thing to take to someone while instead of lots of unhealthy junk loaded with sugar, give them fresh blueberries, raspberries and all other berries 😊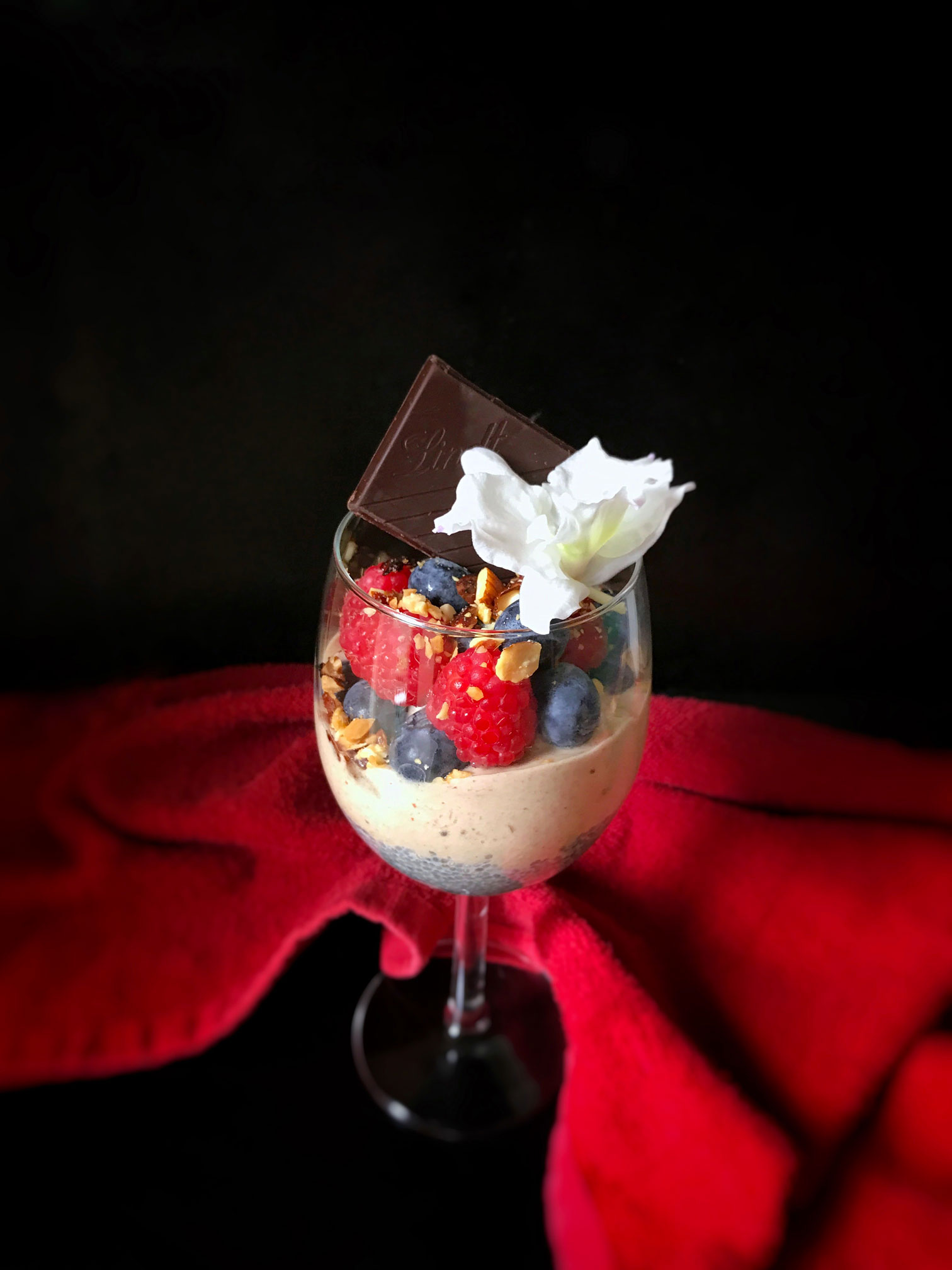 This breakfast is dedicated to my lovely friend and I used her fresh berries to top my delicious breakfast dessert.
Chia pudding and banana and peanut butter nice cream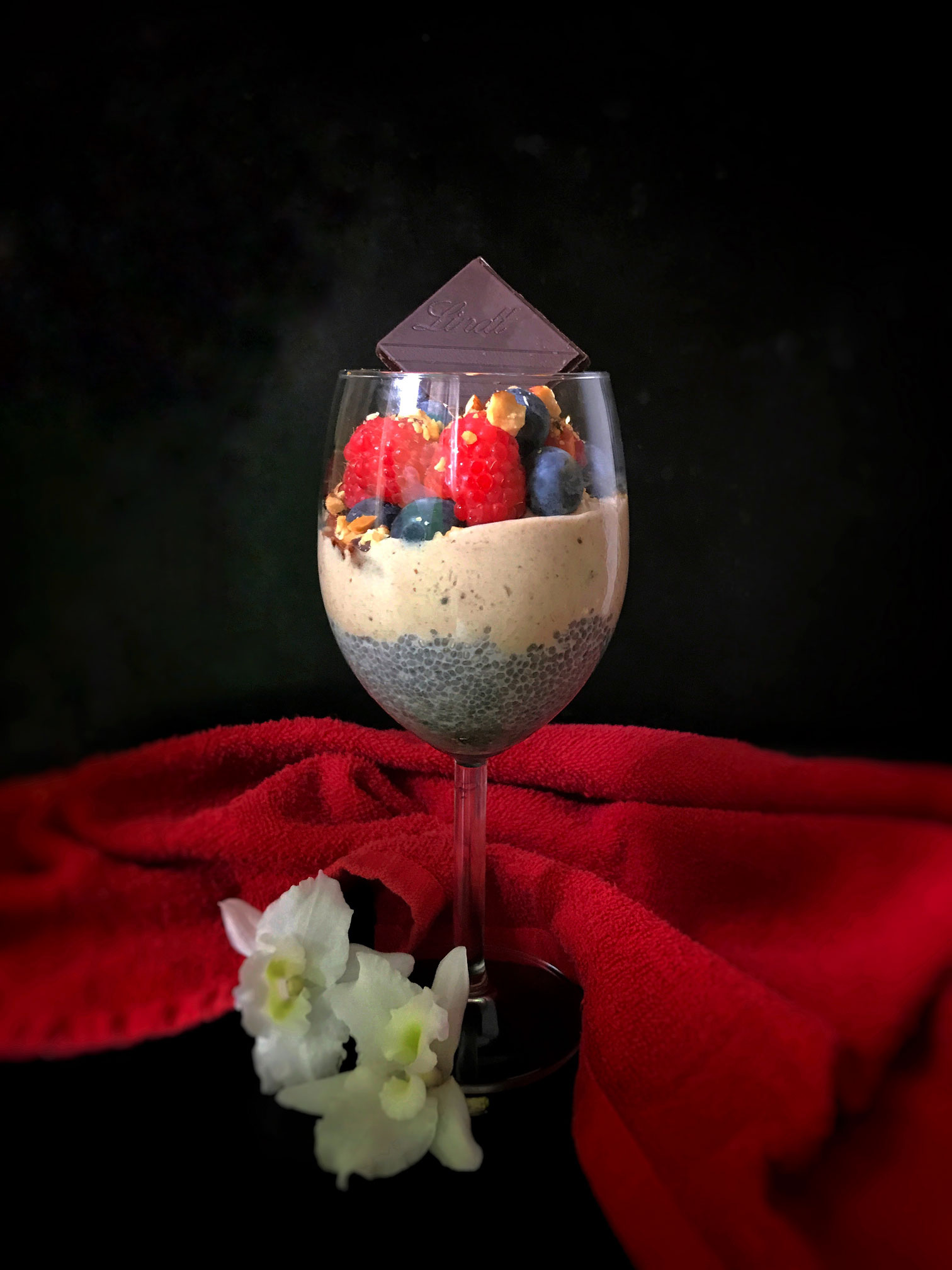 | | |
| --- | --- |
| Prep Time: | Under 30 mins, soak chia seeds few hours or overnight |
| | |
| --- | --- |
| Servings: | 1 can be doubled |
INGREDIENTS
For the chia pudding -

1/4 cup whole chia seeds
1/2 cup unsweetened almond milk
1 tsp of honey or maple syrup

For the nice cream -

One big frozen banana
1 big tbsp smooth peanut butter
A splash of unsweetened almond milk to help it come together
instructions
Chia pudding - Mix everything well in a bowl and set aside at least for 20 to 30 mins or better so overnight.
Nice cream - Add all the ingredients into the food processor and blend well, scraping the sides every now and then.
To assemble - Add the chia pudding first at the bottom of a wine glass, top with the nice cream and fresh berries. Add some crushed nuts of your choice. I have added roasted almonds and a small piece of Lindt 70% dark chocolate.
Enjoy 😊