Green sprouts salad (Moong bean salad)
This heatwave in Ireland has hit us like we are in Spain or Italy. I think in all of my 5 and half years in Dublin this is the very first time that we have experienced something like this, continuous warm days for more than a week. To be honest I have no time to upload any recipe, to cook or even clean. I am making most of this weather, being out every single day with my boy and.. and.. I absolutely enjoy every bit of it.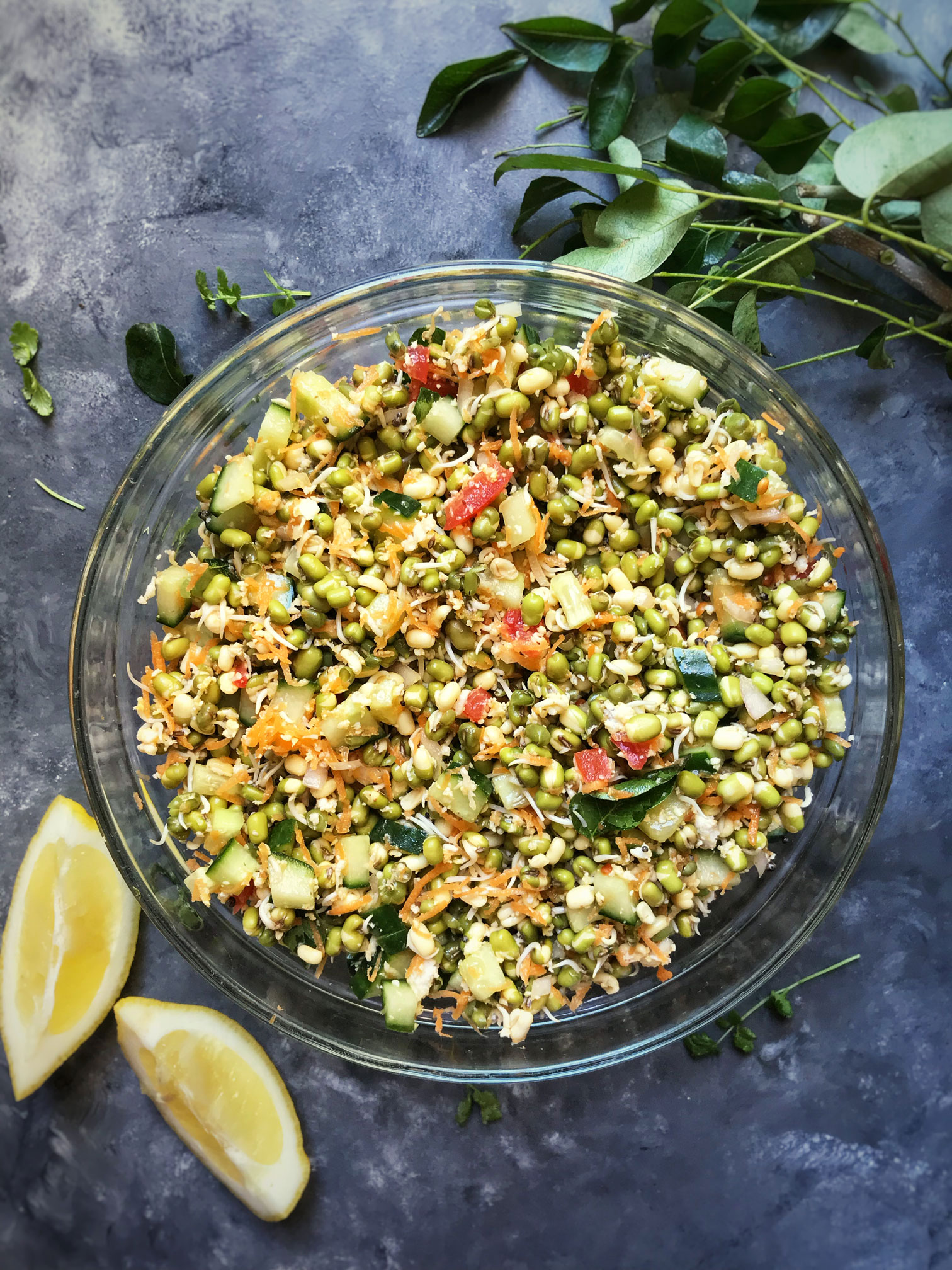 All I am craving is to eat something cold and refreshing. This super simple salad, with all fresh juicy ingredients. Although these sprouts look very complicated to make, it isn't. In India we always have this as a side dish. My mom used to make this quite often. It is very refreshing and summery and the best part it is extremely healthy.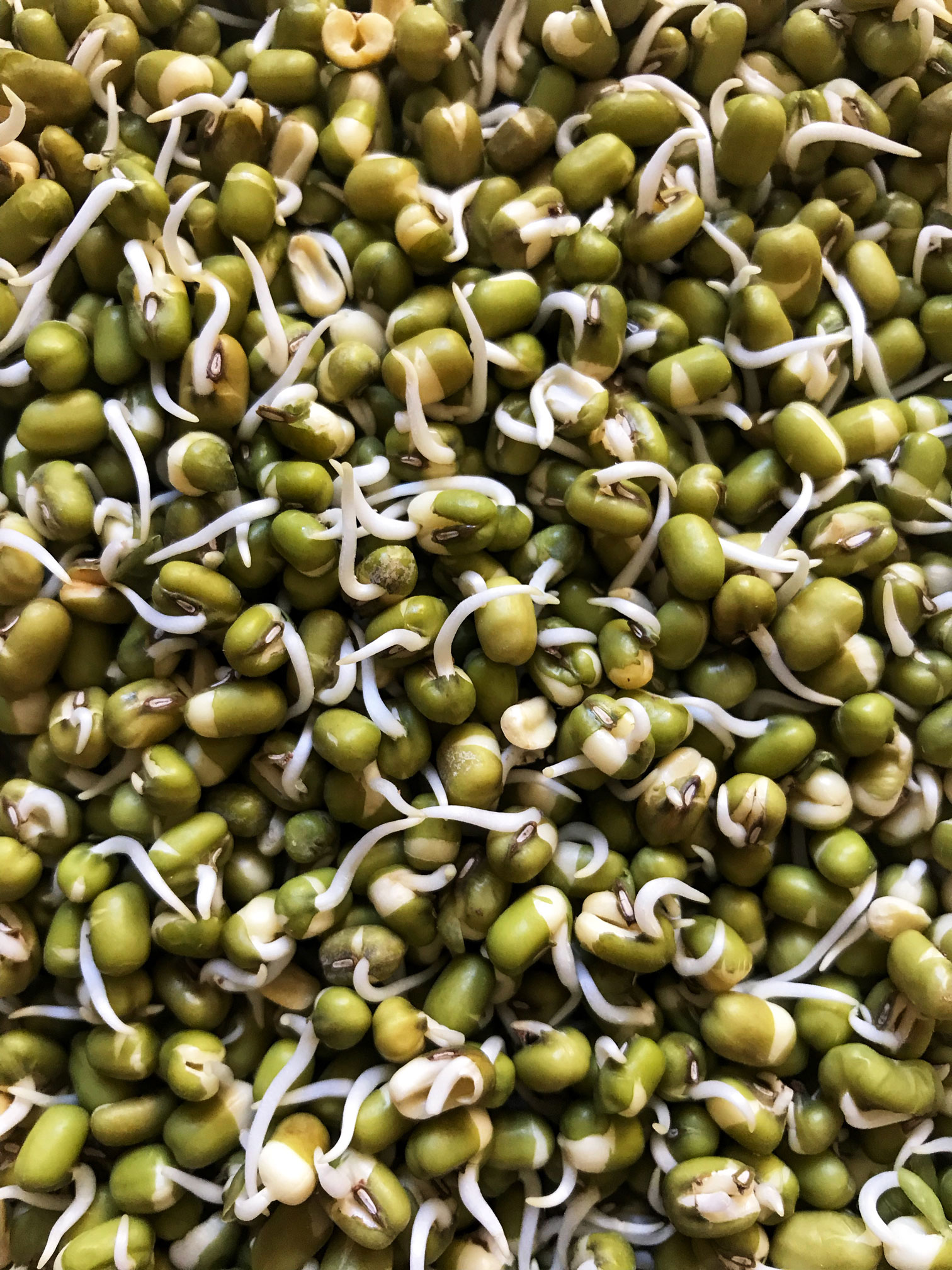 Sprouts contains:
Significant amount of protein and dietary fiber
Vitamins like - vitamin K, folate, pantothenic acid, niacin, thiamin, vitamin C, vitamin A, and riboflavin.
In terms of minerals manganese, copper, zinc, magnesium, iron, and calcium.
The health benefits of sprouts are numerable just to mention a few of them:
Improve the digestion
Boost the metabolism
Prevent anemia
Help with weight loss
Lower cholesterol
Reduce blood pressure
Protect against cancer
Boost skin health
Improve vision
Support the immune system
Increase usable energy reserves
I have used green moong beans here, you can use different beans like green lentil, alfalfa, French green lentil, chickpea. To make sprouts all you have to do is soak them over night in warm water, the next day drain it completely and cover the bowl with a lid and let it sit there for a whole day or even two. You will notice it will start growing a little tail. That's it, so simple. You can add it to curries, soups and salads.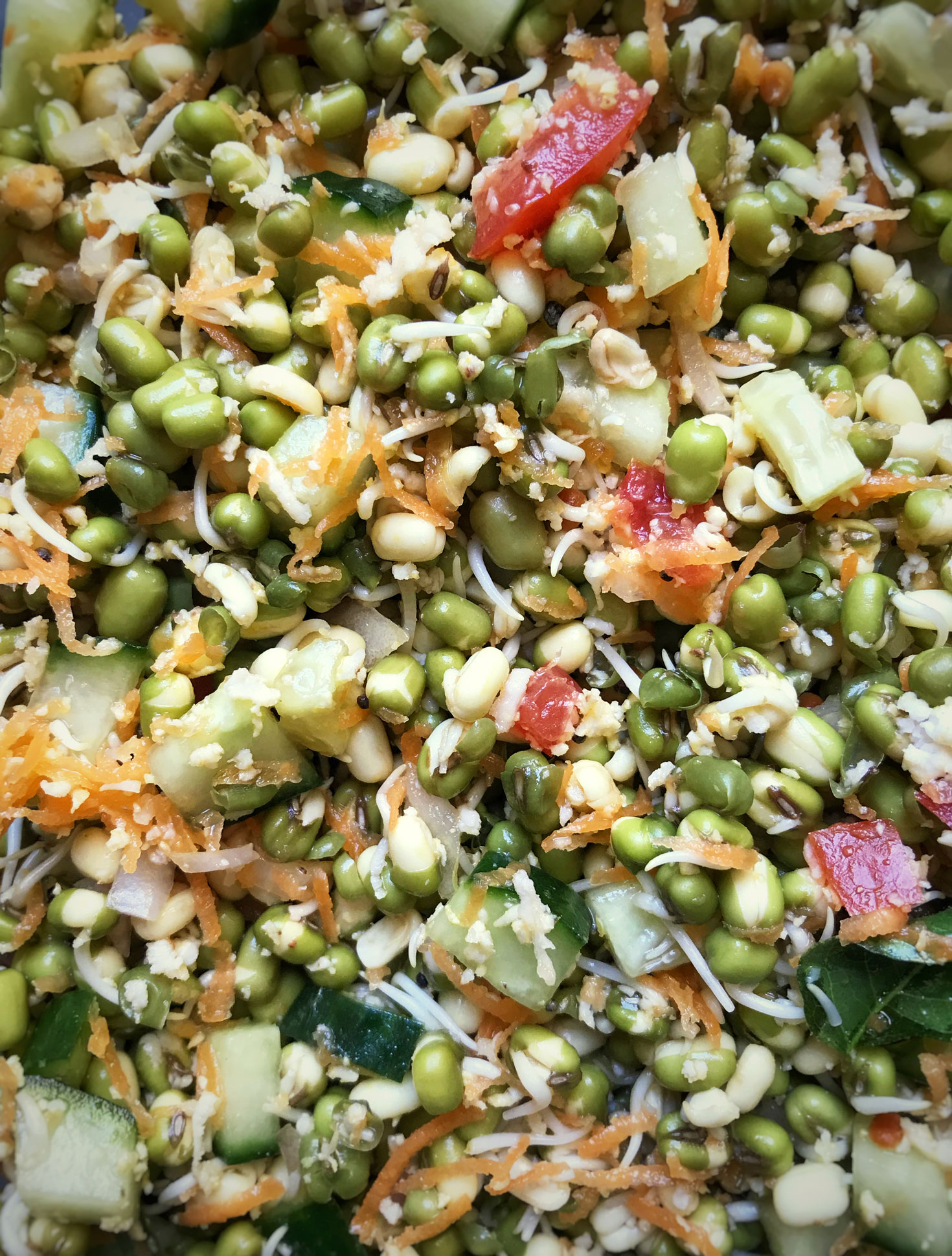 Green sprouts salad (Moong bean salad)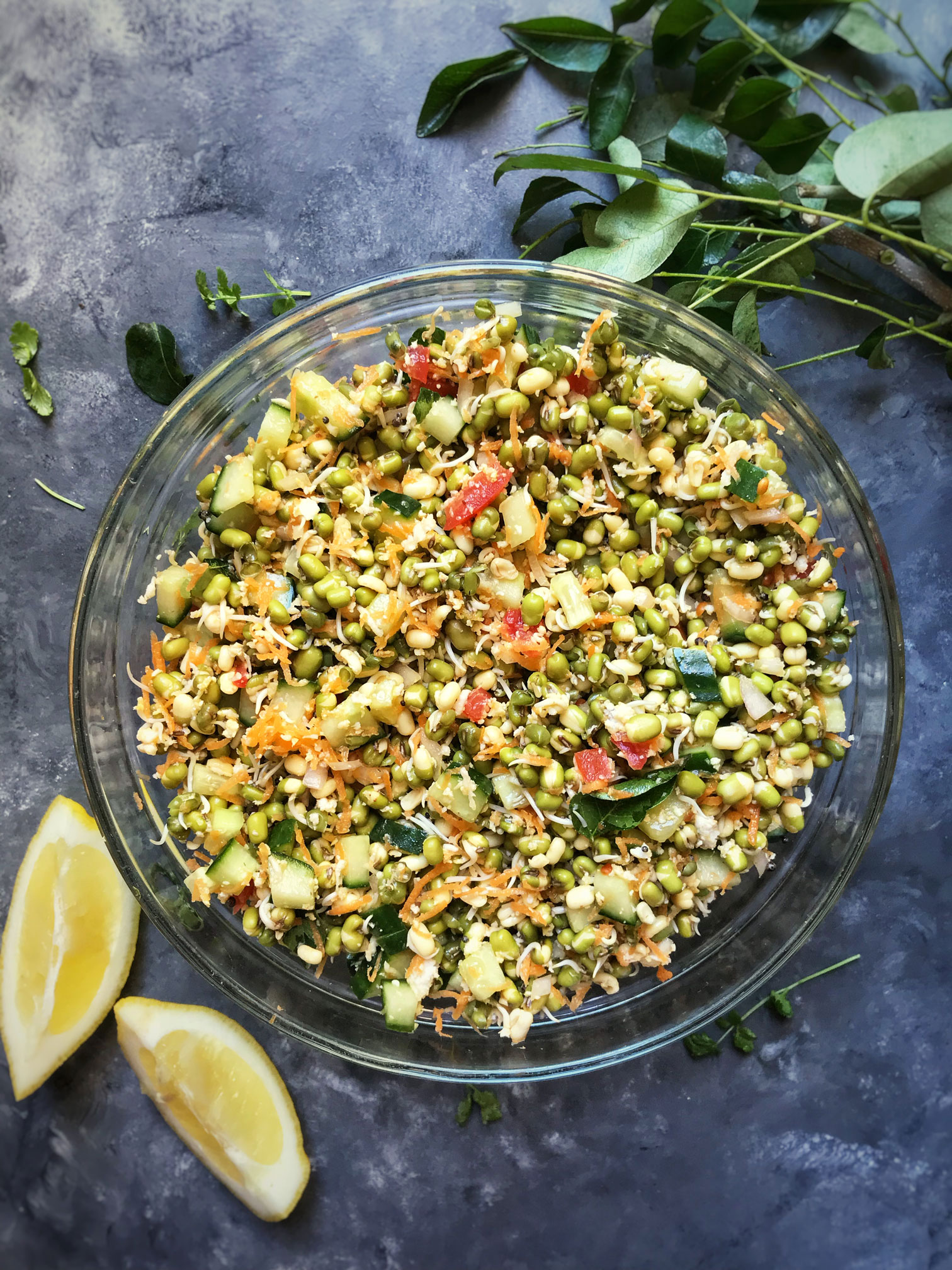 INGREDIENTS
To make the spouts -

1 cup dried moong bean
3 cups water

For the salad

All of the sprouts that have been soaked
1/2 fresh cucumber chopped small pieces
1 carrot grated
1 tomato finely chopped
1/2 red onion finely chopped
1/2 cup fresh grated coconut
1 green chilli chopped (optional)
Squeeze juice of half lemon
Pink Himalayan salt to taste

For the tampering

Few curry leaves (4 to 5)
1/2 tsp mustard seeds
1/2 tsp Split Black gram (urad dal)
1/2 tsp of ghee or coconut oil
instructions
To make the sprouts at home, add the dried moong bean in a large bowl and add the water, set it aside over night. The next morning drain the water and cover with lid just and let it sit there for a day or two, you will see it growing a little tail. Then it has sprouted well.
Mix all of the salad ingredients in a large mixing bowl and mix well
Add the ghee or oil on a small non-stick pan and add the mustard seeds and wait until they start to pop. Then add the urad dal and curry leaves once it starts to brown remove from the heat, just about a min or two.
Add the tampering to the rest of the salad and mix well.
Season with salt and squeeze juice of lemon. Stir until all is well combined.
Serve as a side dish or a salad on it own.
Can be stored in an air tight container for up to two days.