And it's Halloween!! Yay! Don't know if it's my little boy who is more excited or me :) I love festivities and celebrations. It make me want to do so many things, I get more excited when I see my little fella all hyper.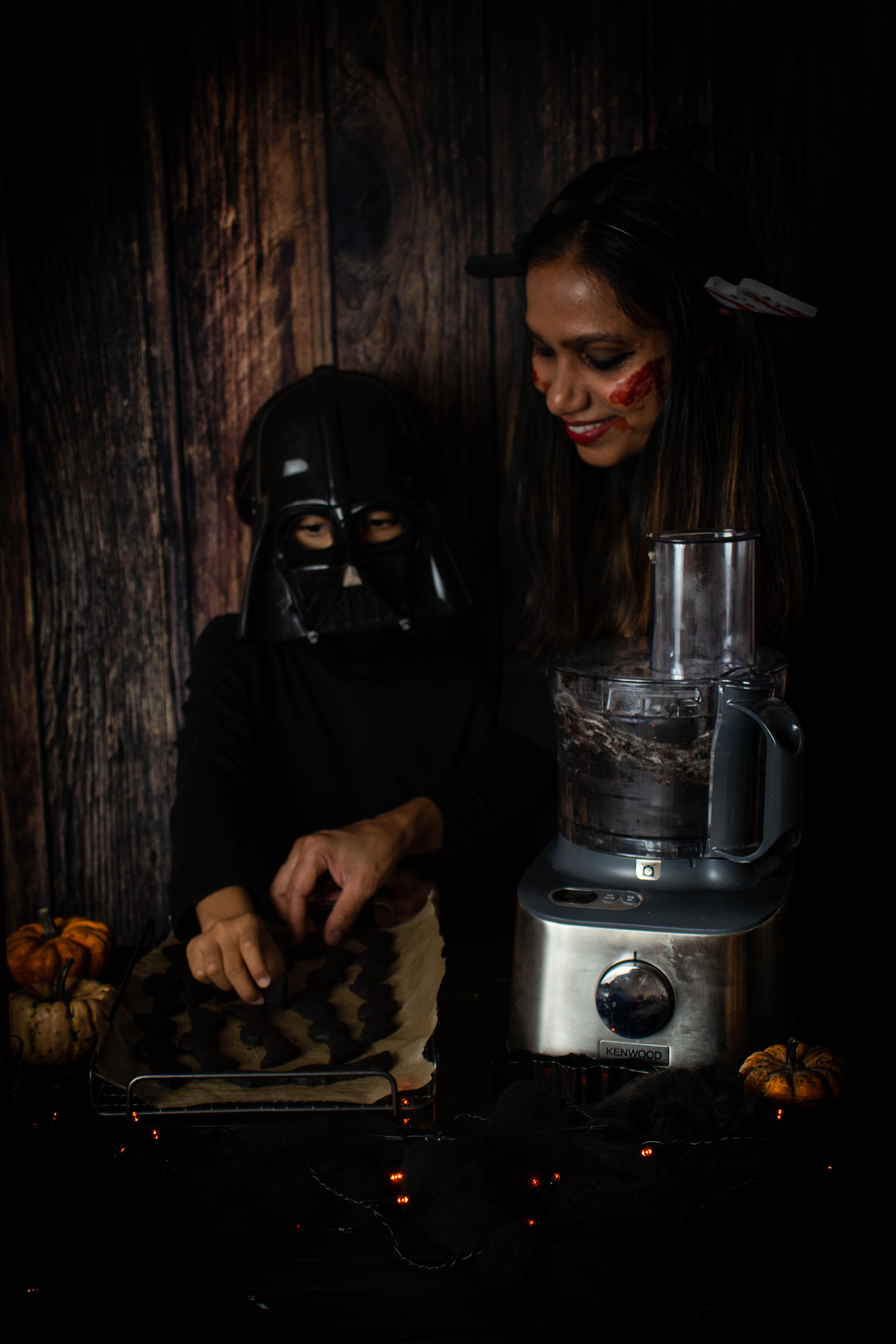 I created this recipe in collaboration with Kenwood Ireland using my newly gifted Kenwood Multi pro compact + one of the best food processors I have used. It comes with a weighing scale, yes! you heard it right, it comes with an actual digilal weighing scale makes life so much more easier. The clear LCD display allows you to weigh any ingredients in increments of 1g, as well as giving you the choices to weigh in either grams or pounds, whatever your preference.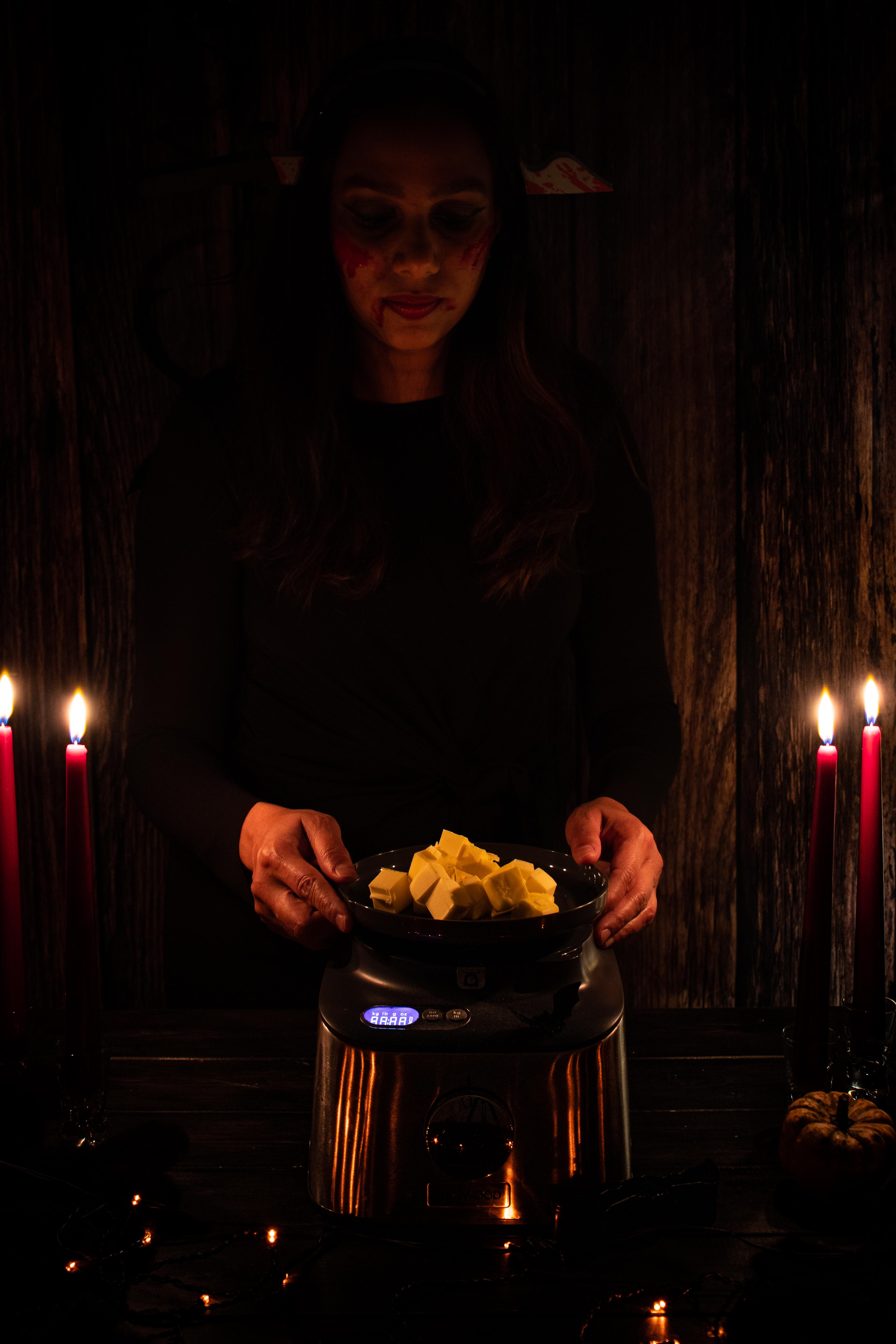 It is a fun recipe to make with kids during Halloween, perfect to keep them busy ;)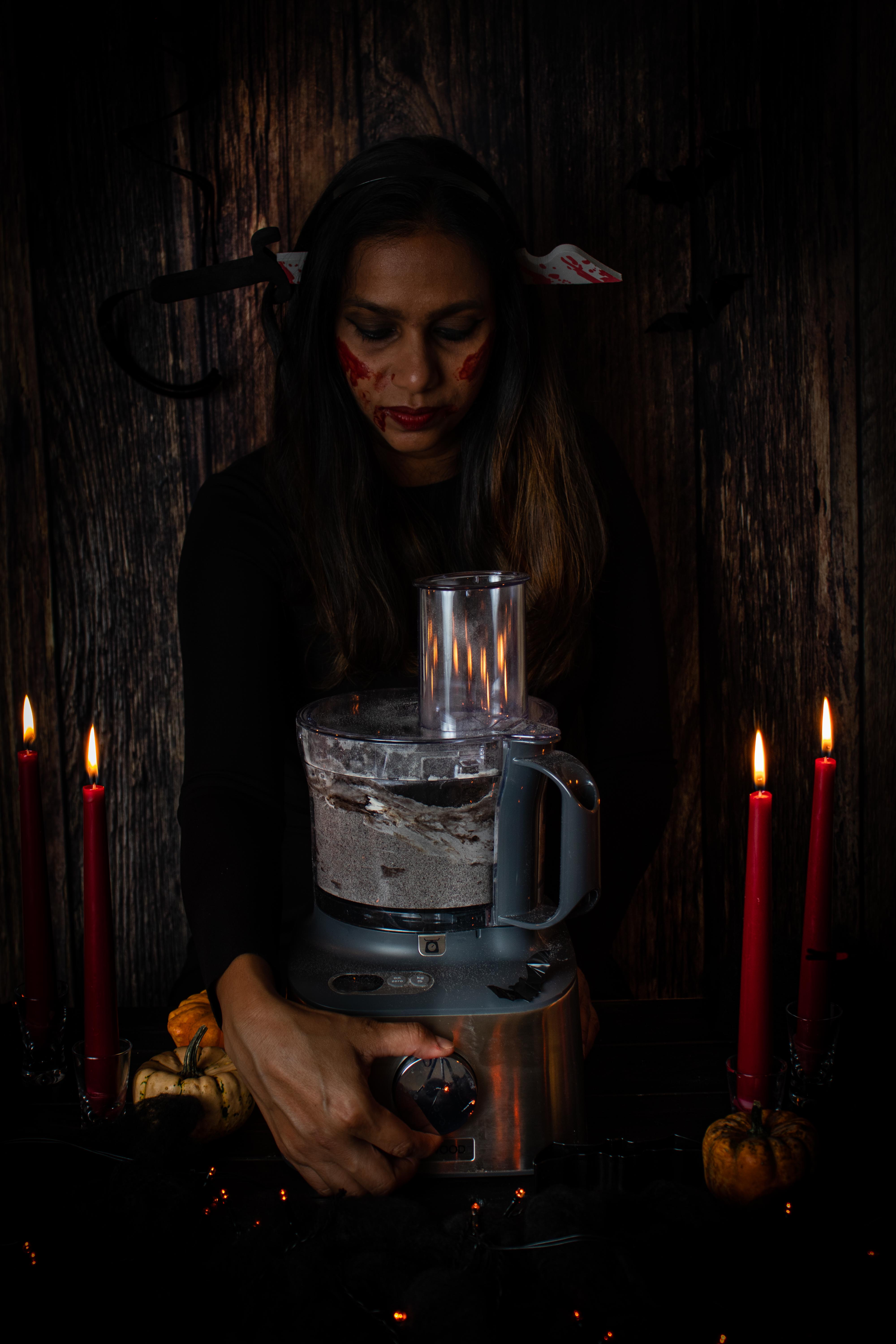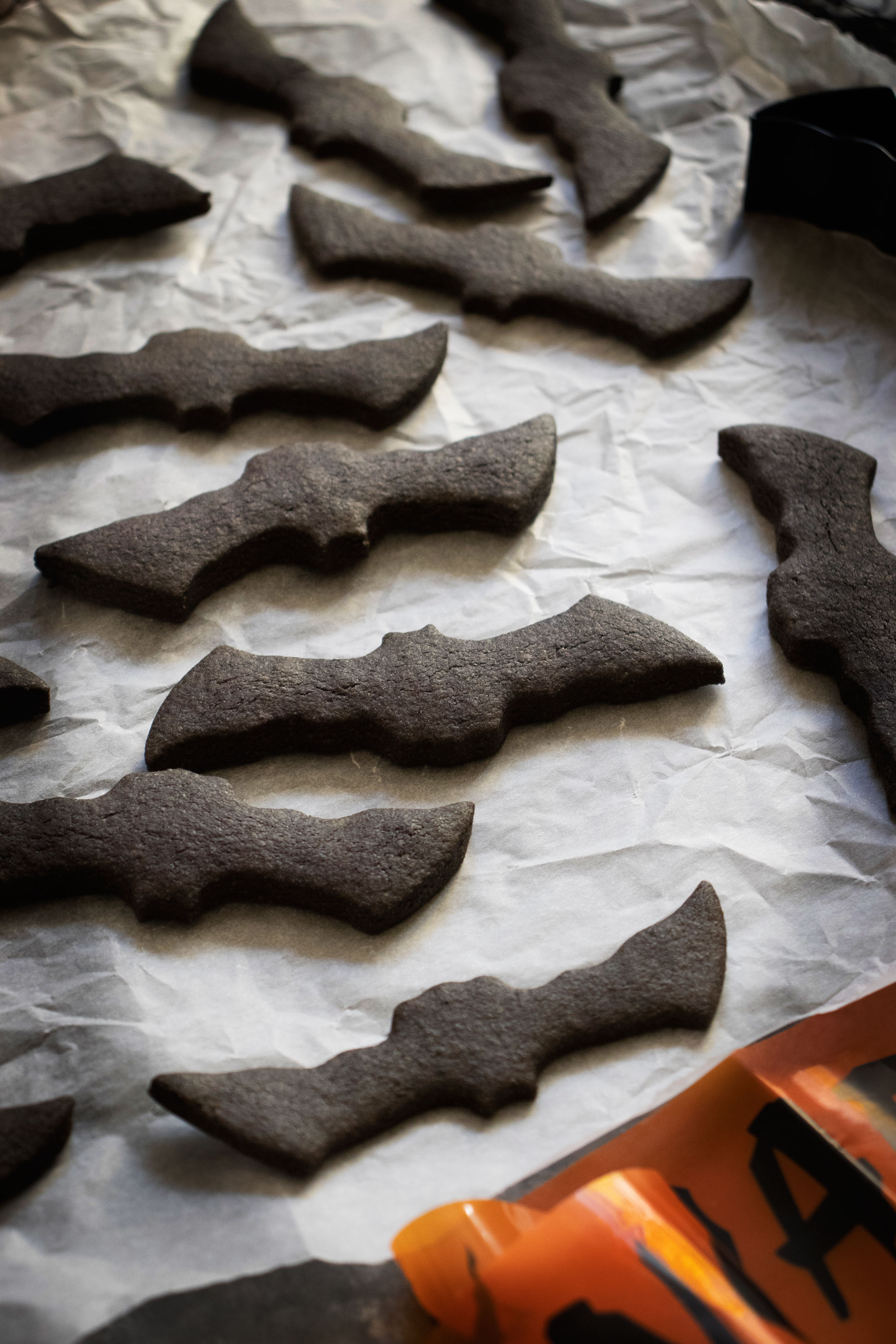 A perfect recipe for someone like me, who decided to bake last minute. A simple few ingredients put together into a food processor and it's done. Most of the ingredients are probably in your kitchen cupboard already. I have used black cocoa powder for this recipe, if you do not have it handy you can always use black food colour.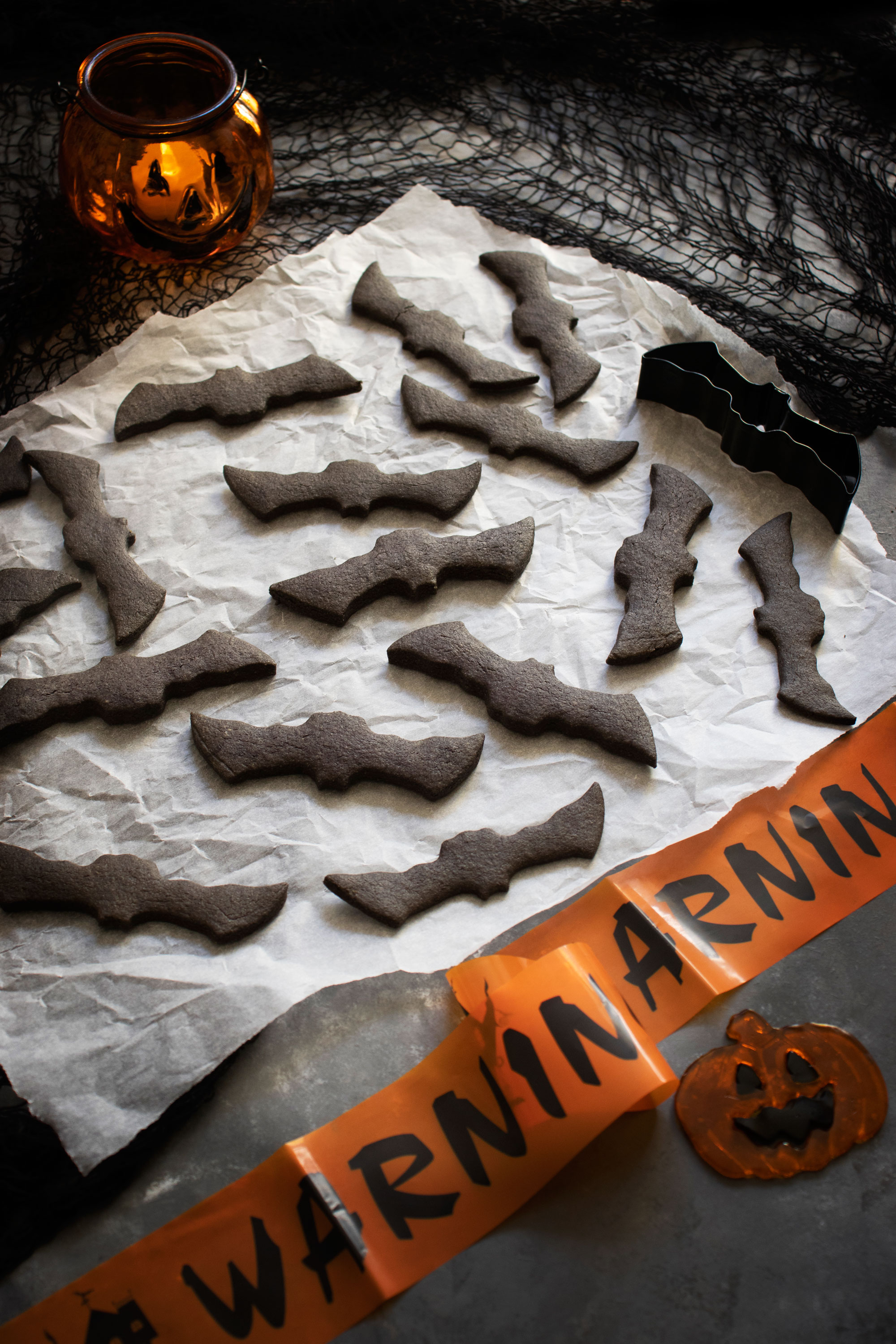 My husband's reaction to these cookies, he said 'these cookies are like Oreos but even better and they taste absolutely amazing!'They are not fully sugar free, but I did reduce the sugar and reduced butter. Also used half wholewheat and half plain flour and they tasted so so good.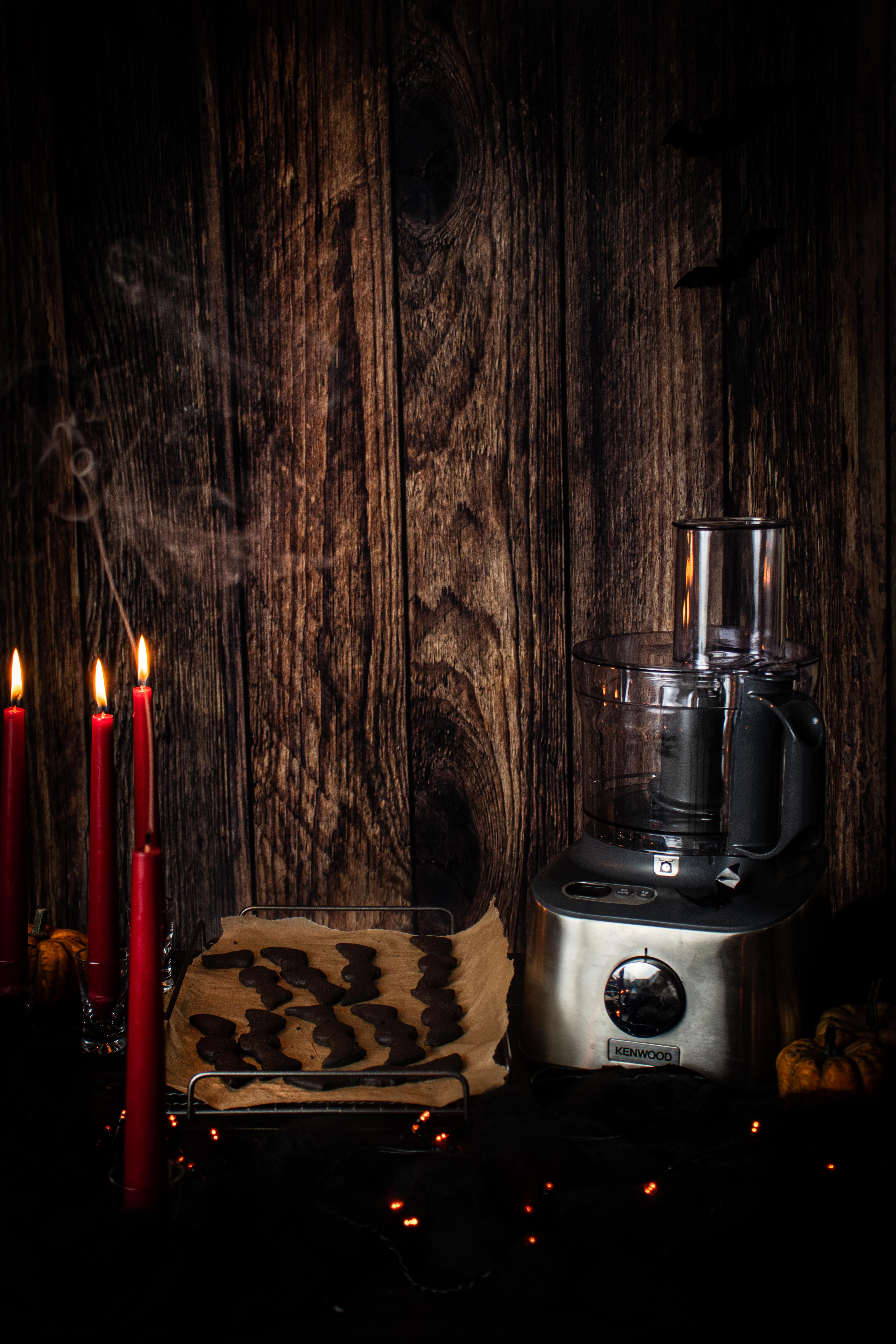 They are not one hundred percent healthy, but definitely better than any store bought ones and you know what goes into them. You have full control over how much sugar or butter you add. Once in a year I really wouldn't mind a bit of indulgence.
Hope you enjoy baking these little treats for your kids and some for yourself too. Do let me know if you make them, tag me on social media so I can see you lovely creations.
If you liked what you saw here, please feel free to share it with family and friends. You can find me on Facebook, Instagram, Twitter and Pinterest
Happy Halloween!
Love
S.
Halloween Bat Cookies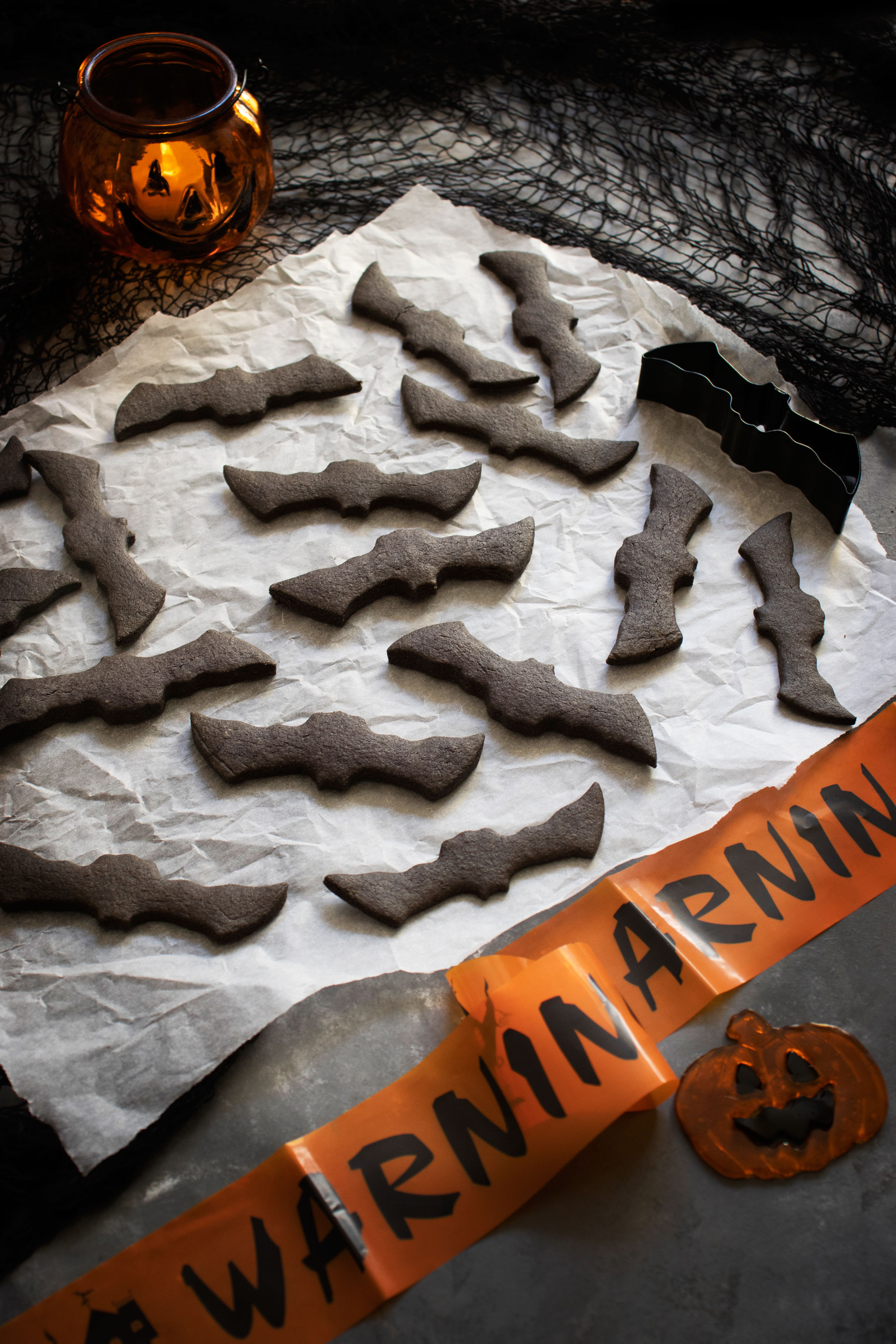 | | |
| --- | --- |
| Prep Time: | 1 hour 30 mins (including preparation and baking) |
| | |
| --- | --- |
| Servings: | Makes 40 cookies |
INGREDIENTS
1 cup wholewheat flour
1 cup plain flour
1 egg
200 grams unsalted butter (cold and cut into cubes)
75 grams golden caster sugar
1/2 baking soda
1 tsp baking powder
1/4 tsp salt
1 and 1/2 tbsp Black cocoa powder (or black jel food colour)
instructions
Add all the ingredients into a Kenwood Multipro compact food processor and blitz until everything is well combined.
Until it slowly starts coming together. Will take about 5 to 8 mins
Transfer to a work top and knead for few mins, it will form together and look like a dough.
Pat it down to a circle and wrap it in a cling film and refrigerate for 30 mins.
Pre-heat the oven to 200 degrees.
Remove from the fridge and transfer to a work top (place it in between two parchment papers) roll out using a rolling pin, to 1/2 cm thickness.
Using a bat shaped cookie cutter, cut the dough and place it on a baking tray with parchment paper lined.
Bake in pre-heated oven for 15 mins.
Place the dough in the fridge for few mins if it begins to soften and repeat the process once again, until you used up all the dough.
Can be stored in a air tight container up to a week, that is if they last that long ;)

Note - each oven temperature and timing may vary, just keep an eye, might bake faster or slower.