Chicken sausage and veggies rice skillet meal
I must tell you all that I am in love with a cast iron skillet, I don't know why I did not think of buying one before. Anyways better late than never right! So from the time i bought a cast iron skillet I am thinking of more ways of using it. I absolutely love the way a meatball or a cutlet is so nicely browned and cooked to perfection.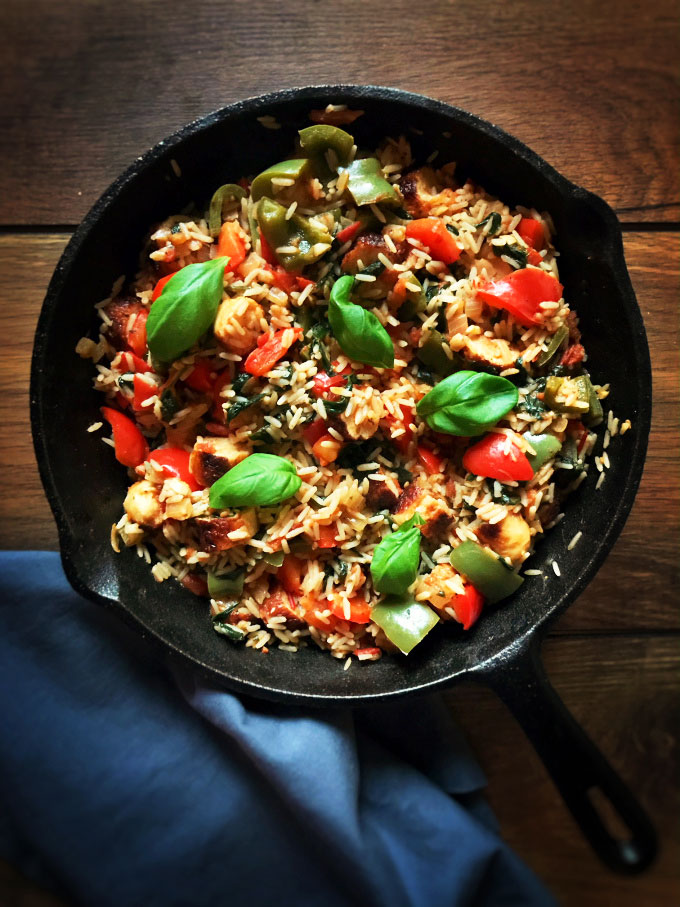 Having said that I also tried a couple of one pan rice meals on the skillet and it turned out so delicious. Will think of more ways of using my wonderful cast iron skillet
If you have any recipes to share using the cast iron skillet please feel free to share it with me :)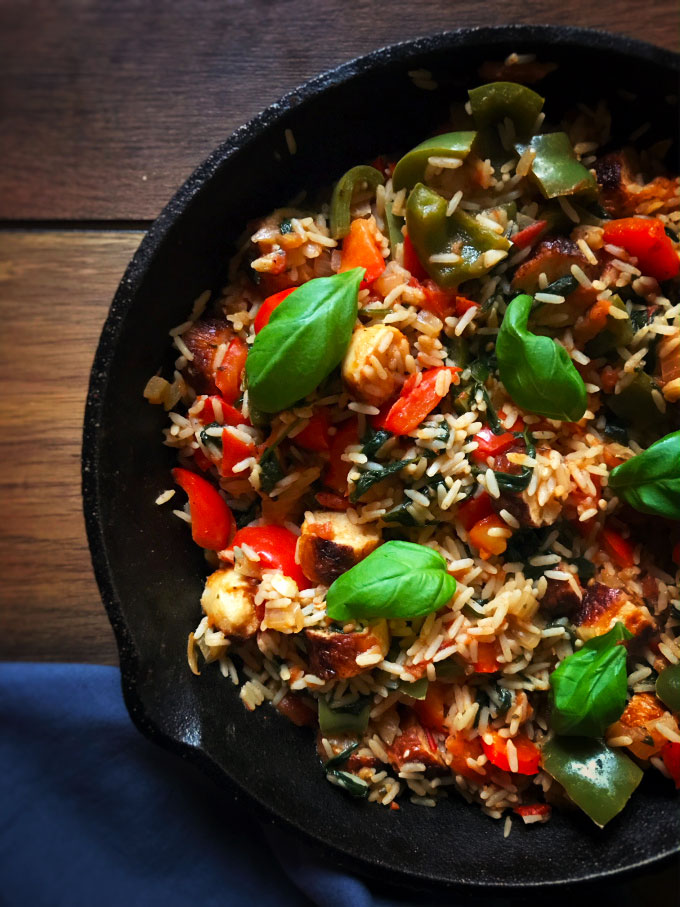 This recipe is so easy to make and uses one one pan so less cleaning afterwards. I have used chicken sausage, you can use turkey or even pork if you like. I personally prefer chicken sausage over any other but feel free to use any of your choice.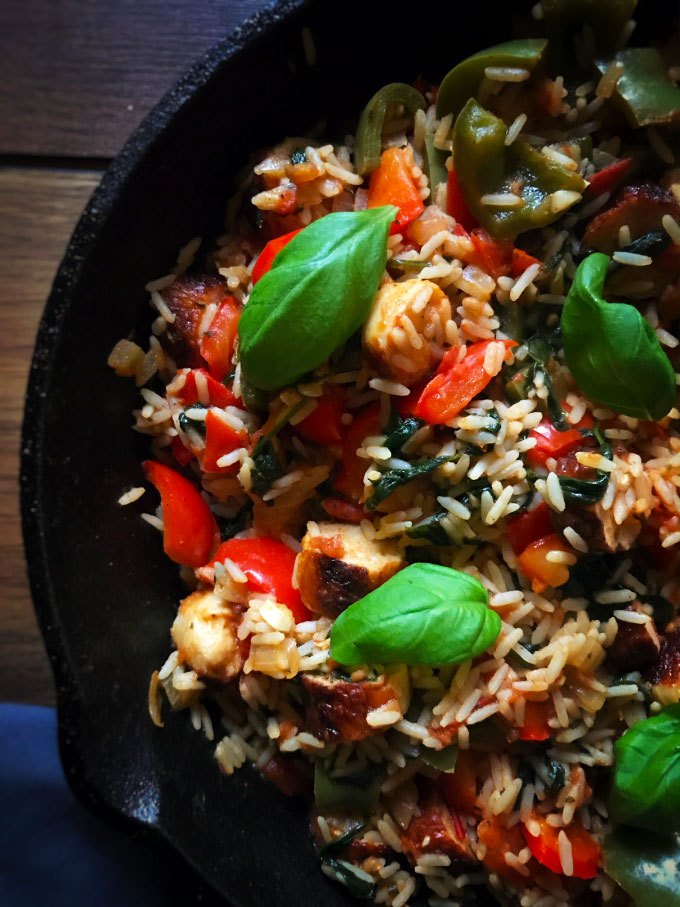 Chicken sausage and veggies rice skillet meal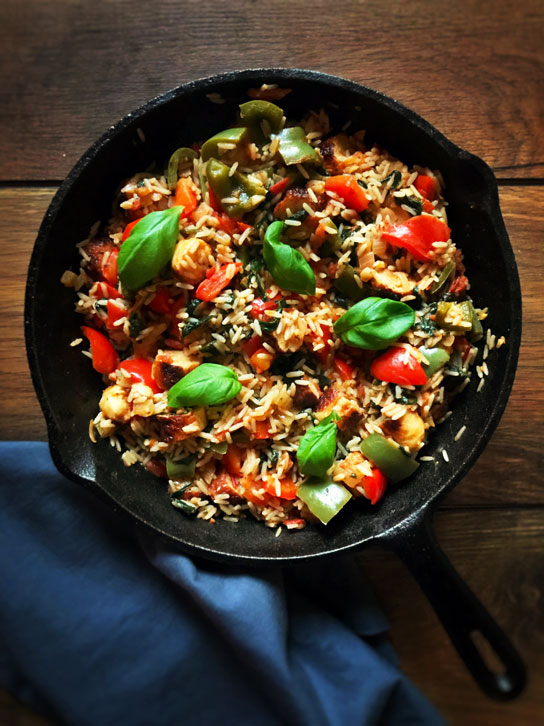 INGREDIENTS
4 chicken sausages
1 medium onion
4 small or 2 large vine tomatoes
2 peppers one red and green
2 cloves garlic
2 cups chicken stock
1/2 tsp of dried mixed Italian herbs
Pink Himalayan salt and ground pepper to season
1 cup long grain rice
1 handful spinach
1 tbsp and a half extra virgin olive oil
instructions
Add a tsp of oil on the skillet and cook the sausage as per the package instructions, chop them into pieces and set it aside until needed.
While the sausage is being done chop all the veggies.
Add a tbsp of oil in the same skillet and fry the onion until translucent
Add the finely chopped garlic, fry for a minute
Add the tomatoes and saute for about 5 to 6 mins until they are nicely done
Now add the peppers and fry for 4 to 5 minutes
Add the dried herbs, season with salt and pepper, if you are using the stock cube then add less salt you can even add later stage after adding the stock.
Add the handful of chopped spinach and saute for another two mins
Add the long grain rice to the skillet, stir everything until nicely combined.
Now add one cup of the the chicken stock and cover and reduce the heat and let it cook for 6 to 8 mins
When rice is half done add the cooked sausage, mix well, if the stock is dried out now add the rest of the stock and cook until the rice is done
Serve warm and enjoy.