The beautiful colour of beetroot makes any dish stand out, especially in a dip the pink colour makes it look so beautiful! I always wanted to make a beetroot hummus but was a bit skeptical at first, was wondering how would Beetroot fit in to the whole hummus?! But trust me if you also feel the same way don't worry it doesn't spoil it overwhelm the hummus. It just perfect!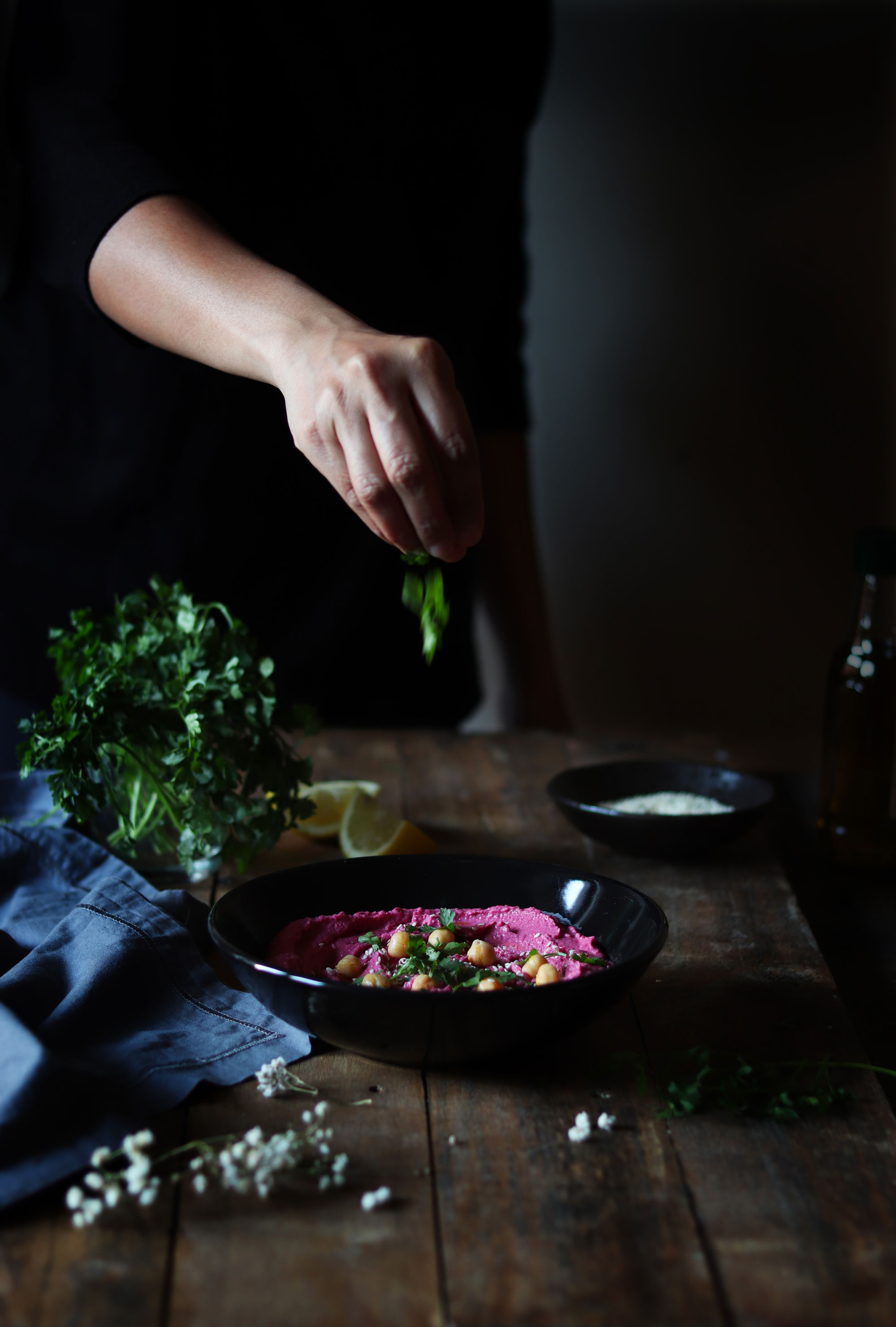 I fell in love with the beetroots that we're gifted to me by Mooncoin beetroots. Such freshness in them, they still had the soil and smell of the earth. They were the sweetest beets I have had here in Ireland.

I made a delicious Polish Beetroot soup with them and it was sooo good, my first attempt at making the Polish Beetroot soup and it turned out so delicious.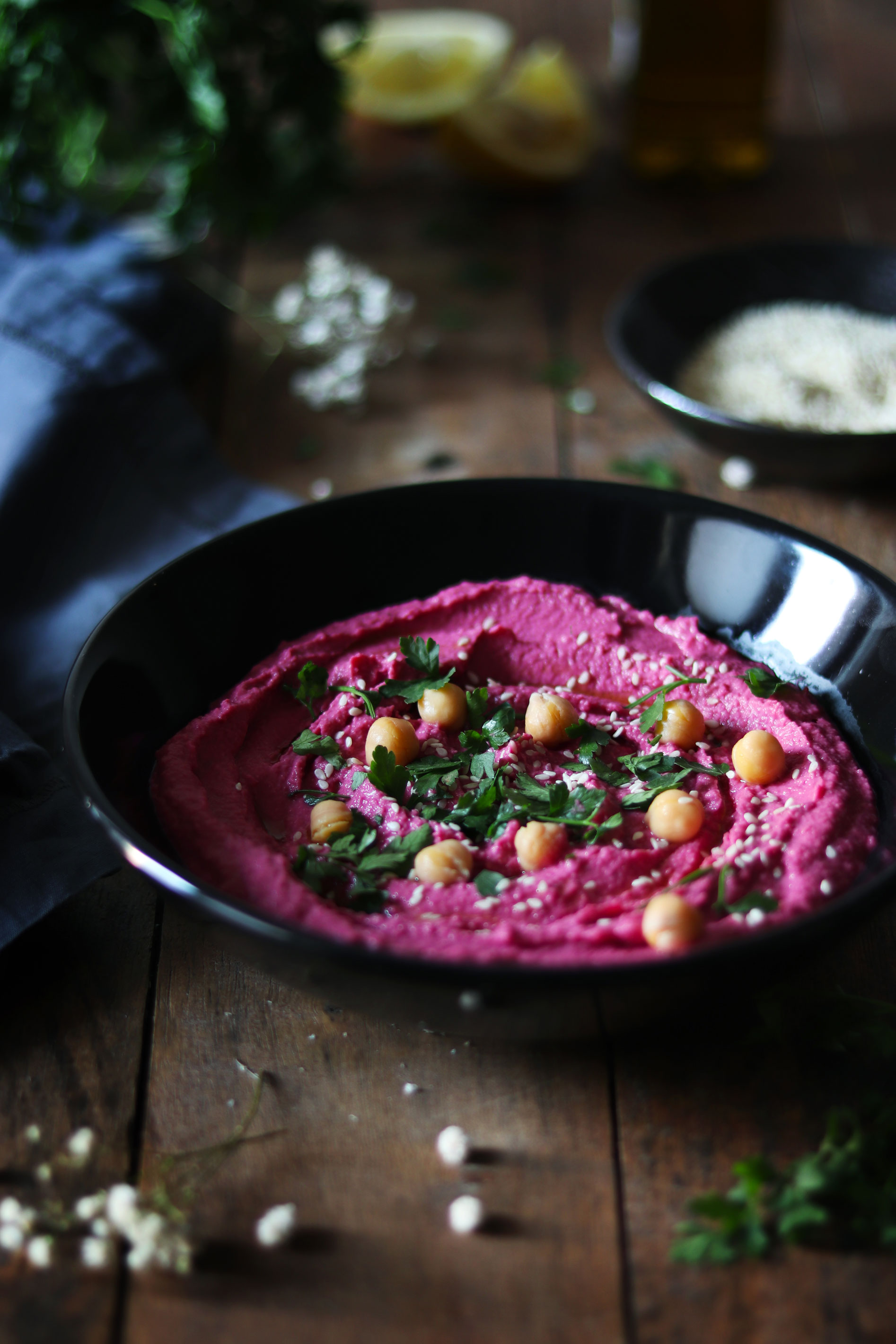 This hummus like all other is super easy to make, if you have all the cupboard ingredients ready. You can make it anytime you like. Perfect for that evening snacking time, while watching telly ;)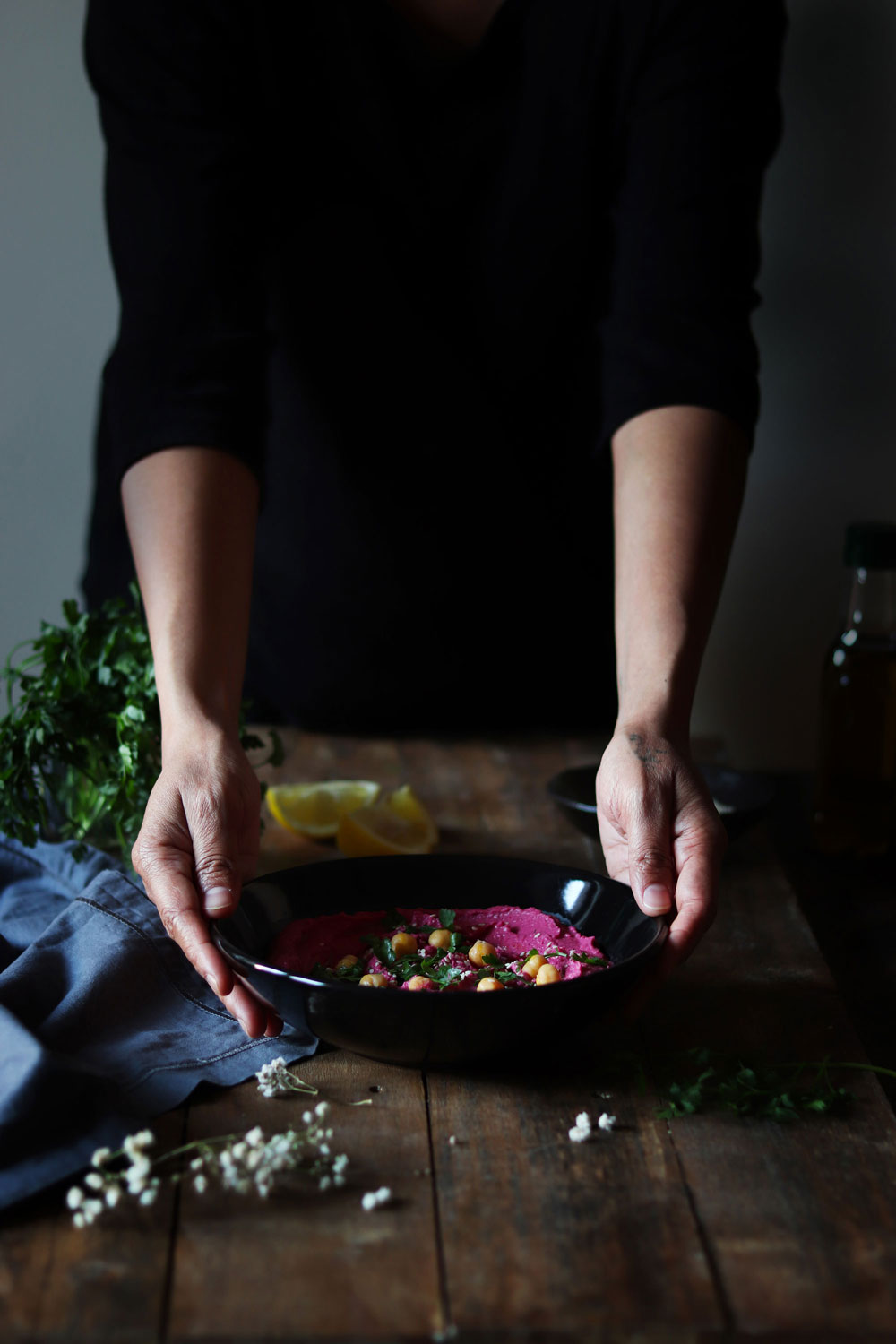 Few tips for a delicious hummus - you can use the water from the chickpeas can or the water used to boil them. Add the water depending on the consistency of the hummus how you like it. I don't like mine too thin or too thick just in between.

I hope you enjoy this recipe, as much as I loved a cracker with this delicious hummus while all snuggled up front of the TV. Add it on toasts with a fried egg for breakfast, so delicious.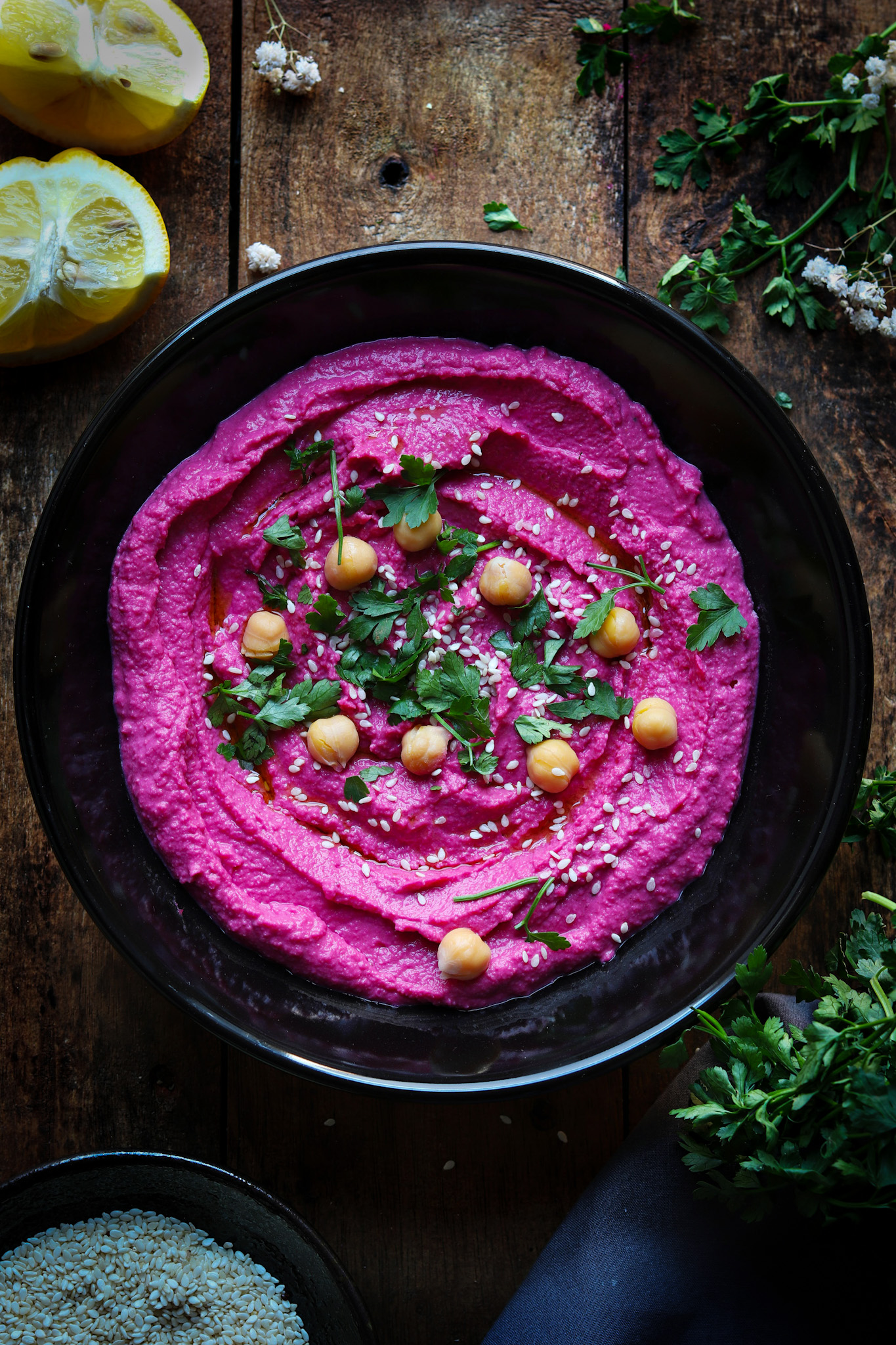 I used my Froothie Optimum Air Vac2 to make this hummus, it was ready in matter of three mins.
If you like to own an Optimim vac2 Air Vacuum Blender for yourself I have a special code for you all my lovely readers, you will also get free postage and packing and an exclusive €20 off at the moment just for you when you use my code. If you add this four digit code into the comment box when ordering, or mention it if you are ordering by phone. The delivery charge will be credited back to your card.
AMBASSARDOR CODE - 6540 + AMB20 and Free Delivery
I hope you enjoy this soup just as much as we did at home. If you try my recipe please do remember to use my hashtag #soulfulandhealthy on social media so I can see your beautiful creations.
If you liked what you saw here, please free to share it with family and friends. Thank you! :)
You can find me on Facebook, Instagram, Twitter and Pinterest
Enjoy your cooking!️
Warm hugs
S.
Beetroot Hummus - Vegan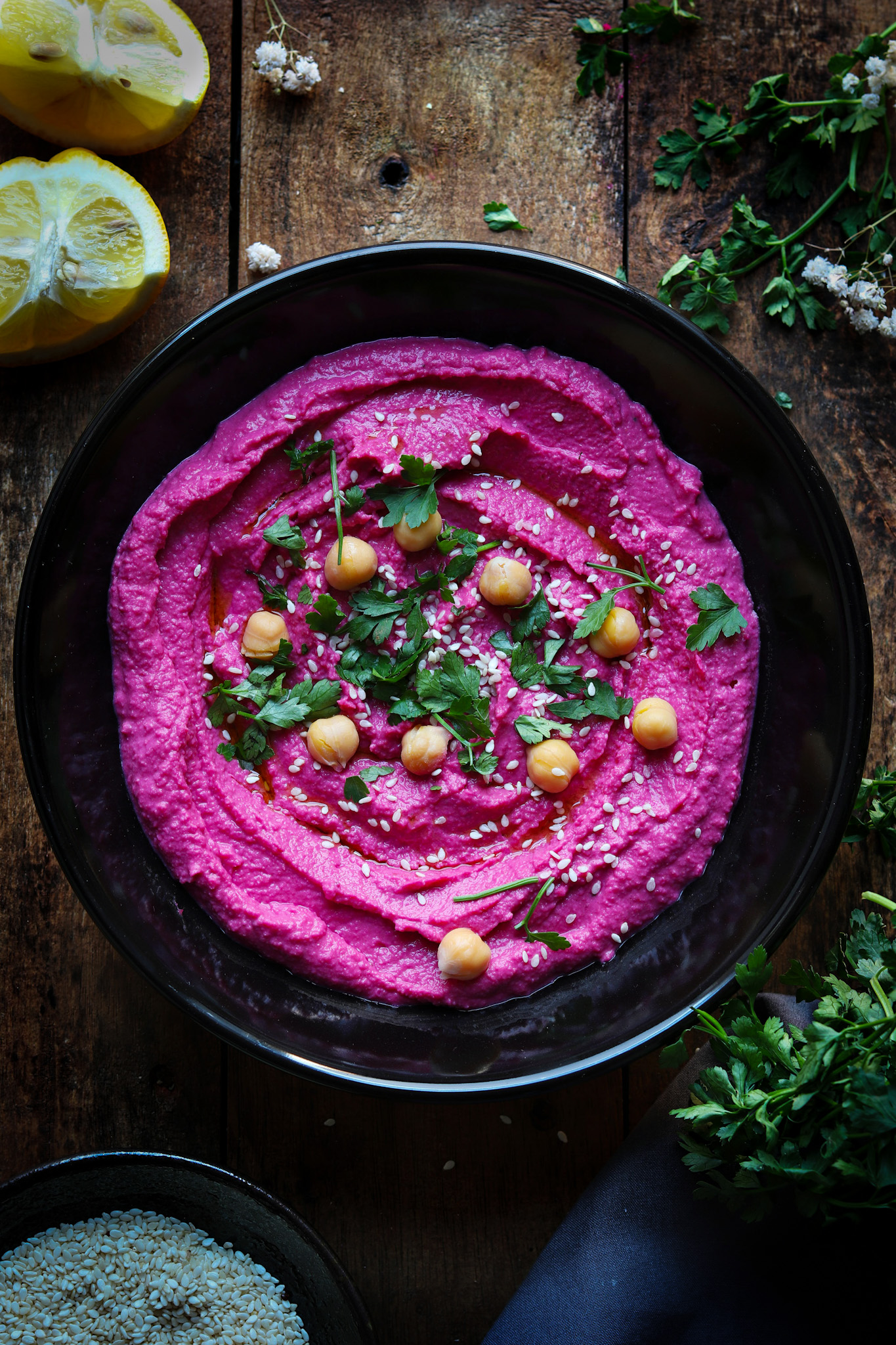 INGREDIENTS
1 Can chick peas
2 tbsp extra virgin olive oil
1 tbsp tahini
1 tbsp lemon juice
Salt and pepper to taste
2 small or one medium cooked or roasted beetroot
1/4 to 1/2 cup water from the can of chickpeas
instructions
Add all the ingredients into Froothie Optimum AirVac 2 and set the blender to 2 mins and speed 4, after that scrape the sides and blend again for 2 mins more.
If using a food processor blend until smooth. Store in air tight container in the fridge, will last up to a week, if you don't eat it all at once :)

Disclaimer - I get a small commission when you make a purchase using my exclusive code, with no extra cost to you. I would request and really appreciate it if you would use my discount code while making a purchase through the Froothie website. Thank you very much!