Sometimes I do not want to spend too much time in the kitchen, those are the days I think of some easy, quick fix dinner ideas, without compromising on my health or my families health. It is so easy to pick up the phone and dial a takeaway, but what if I told you that this dish only take few mins to whip up, probably will be ready the time spent waiting for your takeaway to arrive. ;)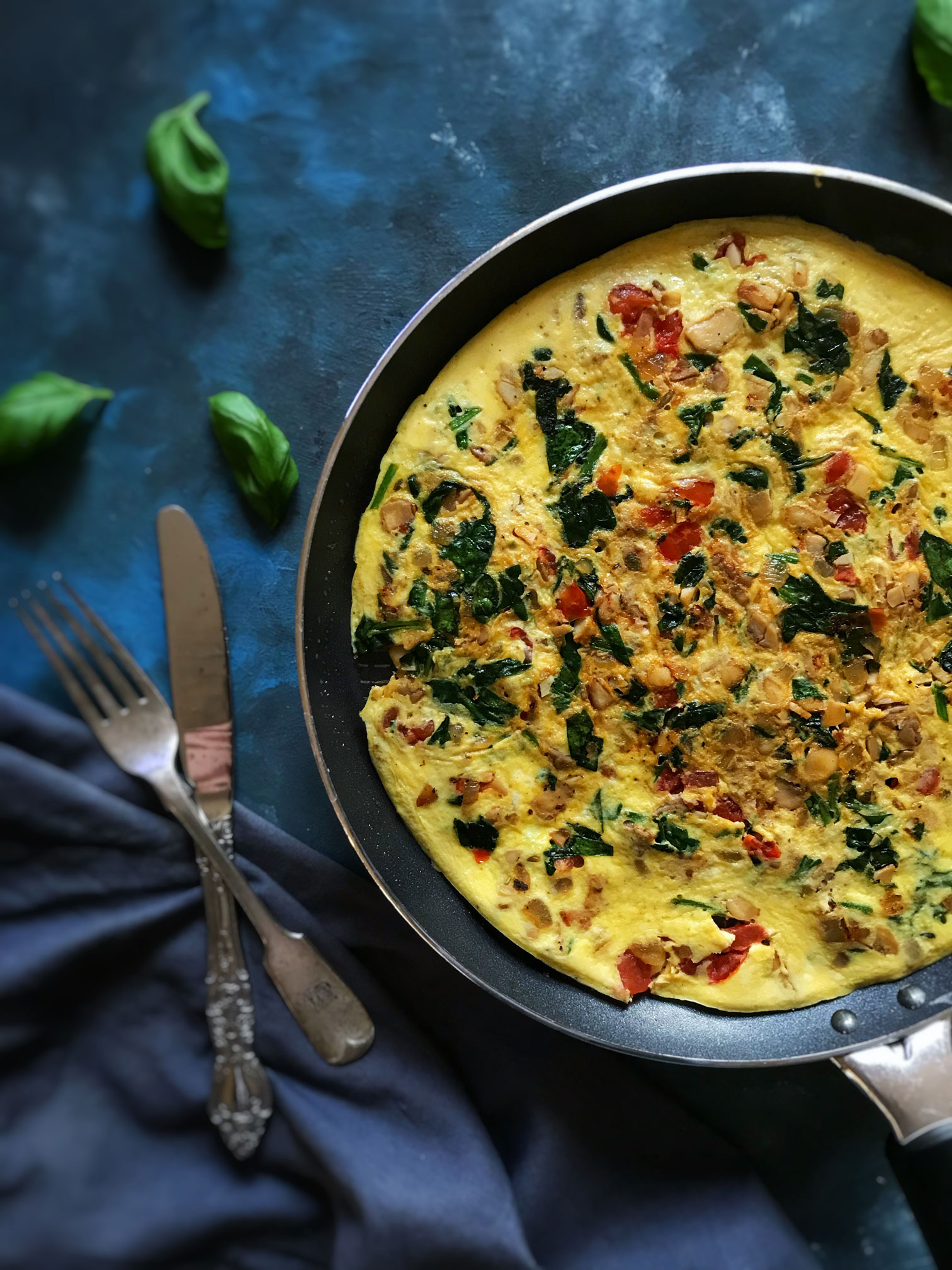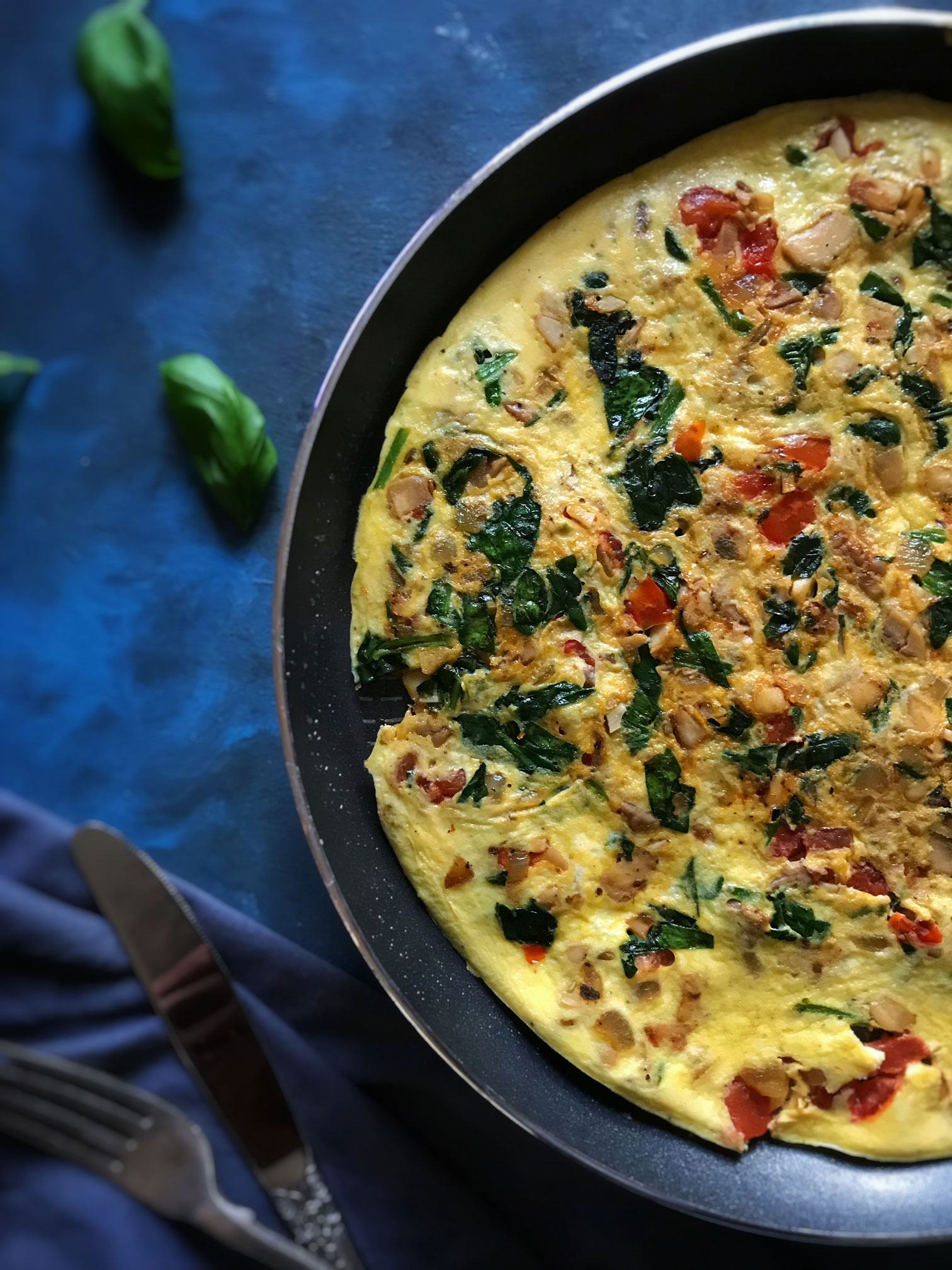 Everyone knows how to make an omelette, all I did was made it more nutritional by adding more vegetables to it. I made this dinner for my little five year old and for me, we both enjoyed it, but the best compliment is when he says that this was so tasty Mummy. :) Then I am satisfied.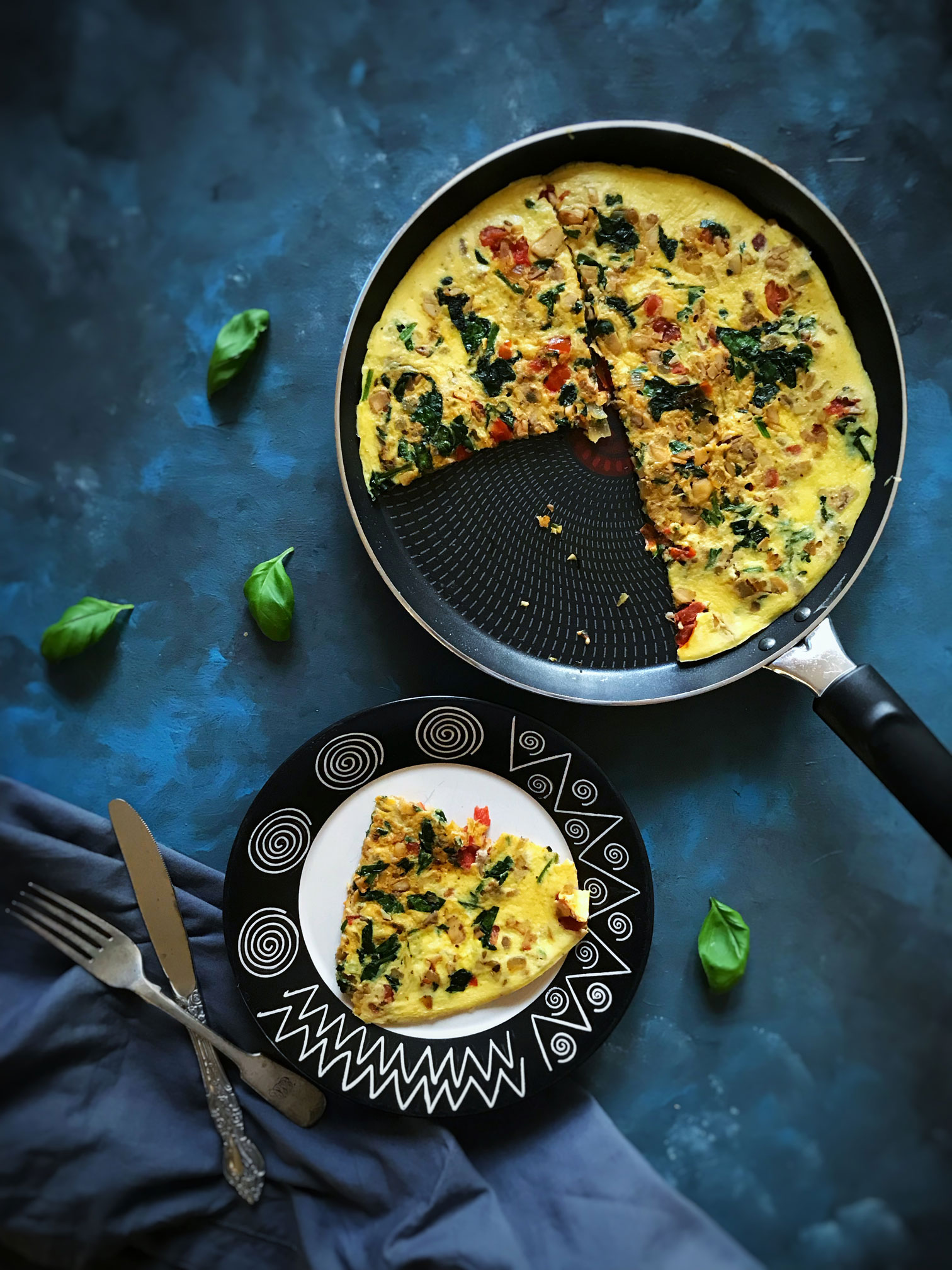 I hardly had anything left in the fridge and this came up just like that, made use of most of the vegetables and made it more nutritional :) So you have a protein packed dinner ready in few mins.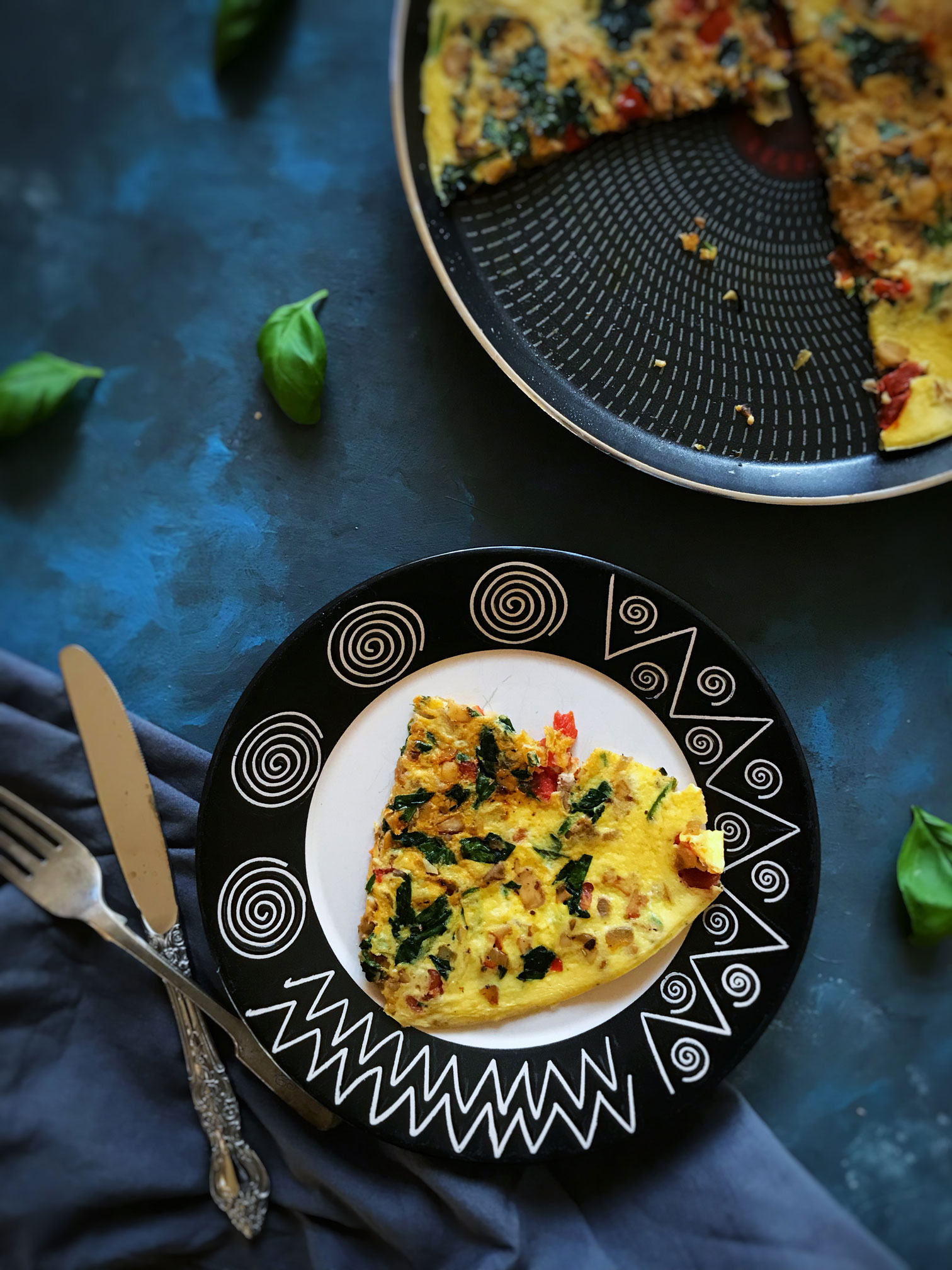 Mixed Vegetable omelette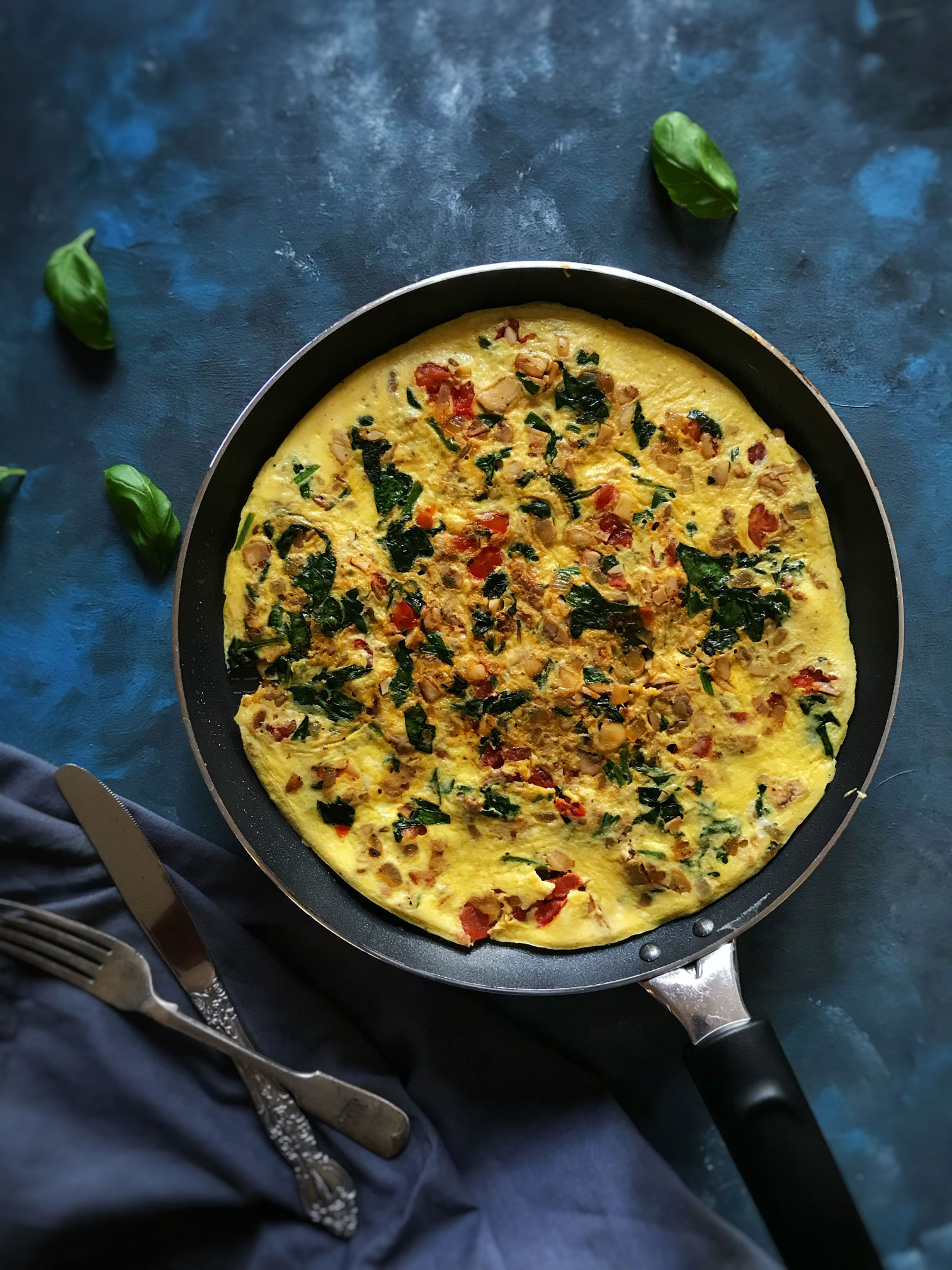 INGREDIENTS
2 organic free range eggs
4 small button mushrooms
Handful of fresh spinach chopped
1 small chopped tomato
1/2 finely chopped onion
1 finely chopped clove of garlic
1 tsp extra virgin coconut oil
1/2 tsp paprika powder
1/2 tsp mixed dried Italian herbs
pink Himalayan salt and ground pepper to taste
instructions
Heat the oil on a non stick pan, saute the onion until translucent
Add the chopped garlic and fry for a min or two.
Add the chopped mushrooms and saute for 4 to 5 mins until all the water evaporates
Now add the tomatoes and fry for another 2 to 3 mins
In a separate bowl beat the eggs using a wire whisk, season with salt and pepper and the rest of the spices
Now spread the veggies around the pan, gently pour the beaten eggs all over the vegetables and spread it evenly
Cover with a lid and let it cook for 2 to 3 mins on medium heat
Check if the omelette has browned under, then slowly flip and let it cook of a min or two
Serve with some crusty bread and enjoy