I am sure most of you by now have heard about the super food called 'Matcha tea'. A tea which people in Japan have been drinking for yeaars now. I jumped into the Matcha band wagon a little late, but I must say I wasn't disappointed at all. I love slightly nutty flavor it has, it is more like how turmeric would taste like when added to milk or made into a latte.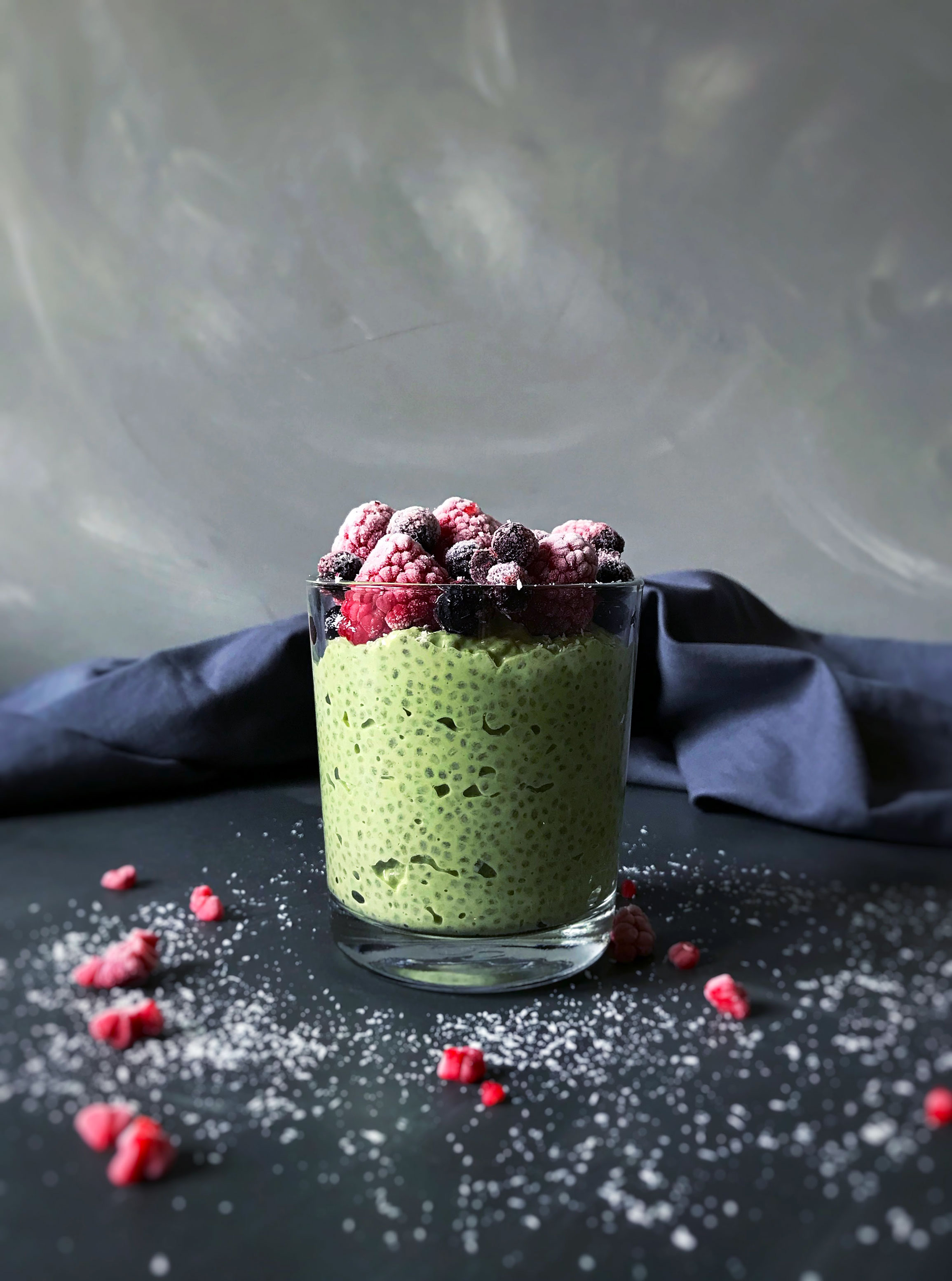 Few known health benefits that Matcha has are -
Enhances concentration
Strengths the immune system
High in Anti-oxidant
Boots energy
Increases energy levels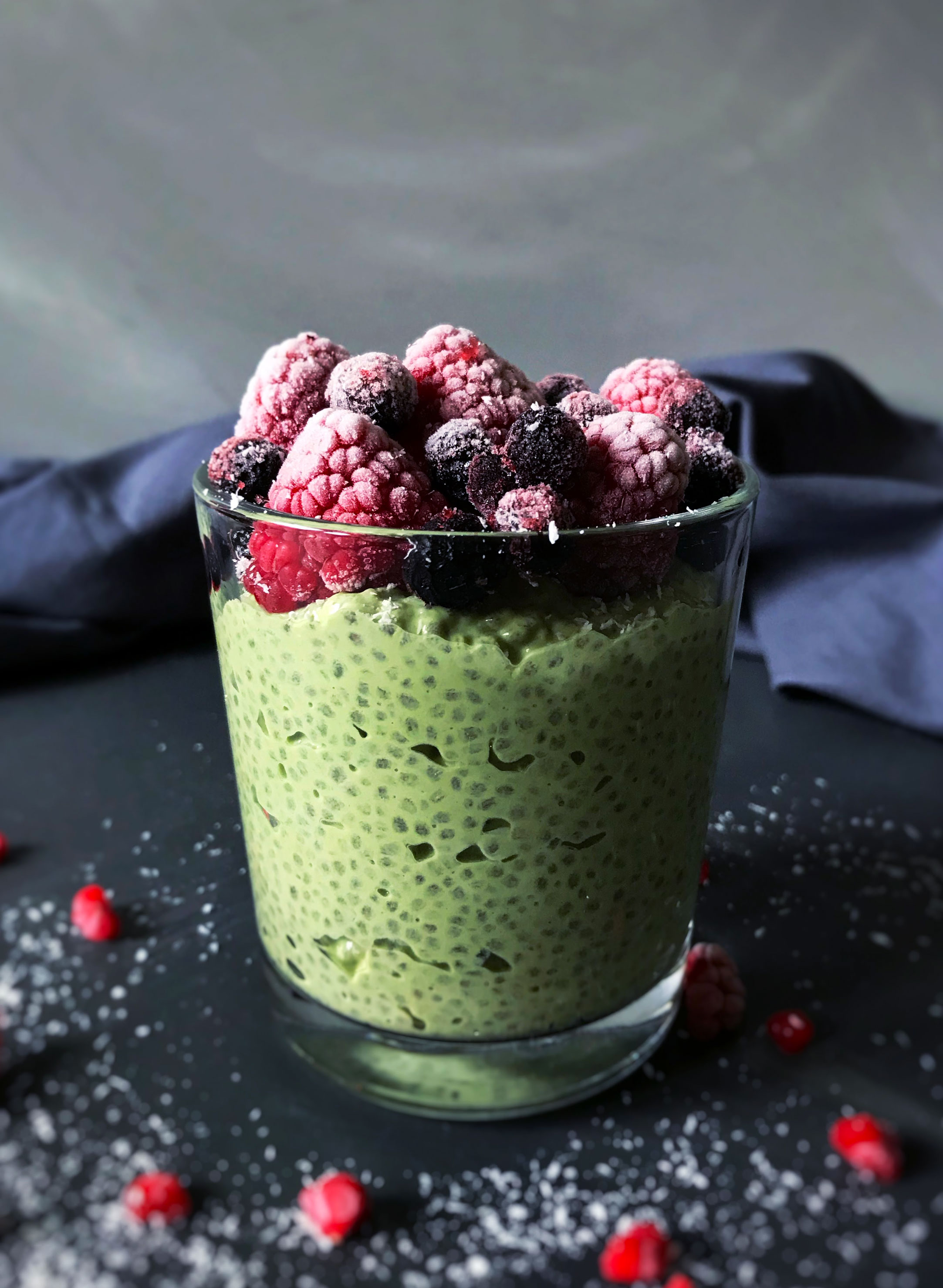 These are just to name a few. Add it to your smoothies, make a dessert or just make a chia seed pudding like I did for that extra double does of goodness from chia seeds ;)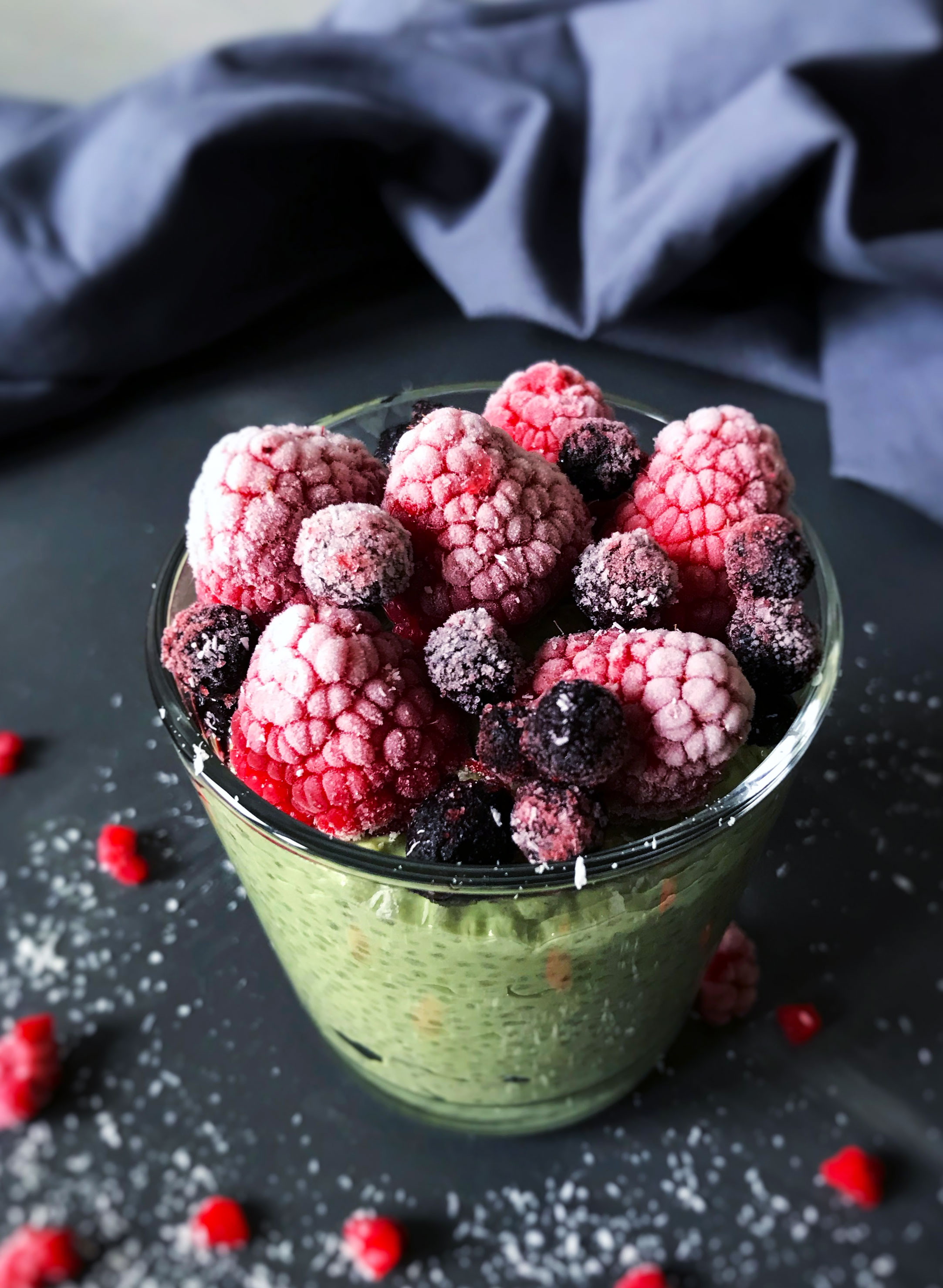 Note - if you feel it is too thick feel free to add more milk as per your consistency that you like.
Matcha chia pudding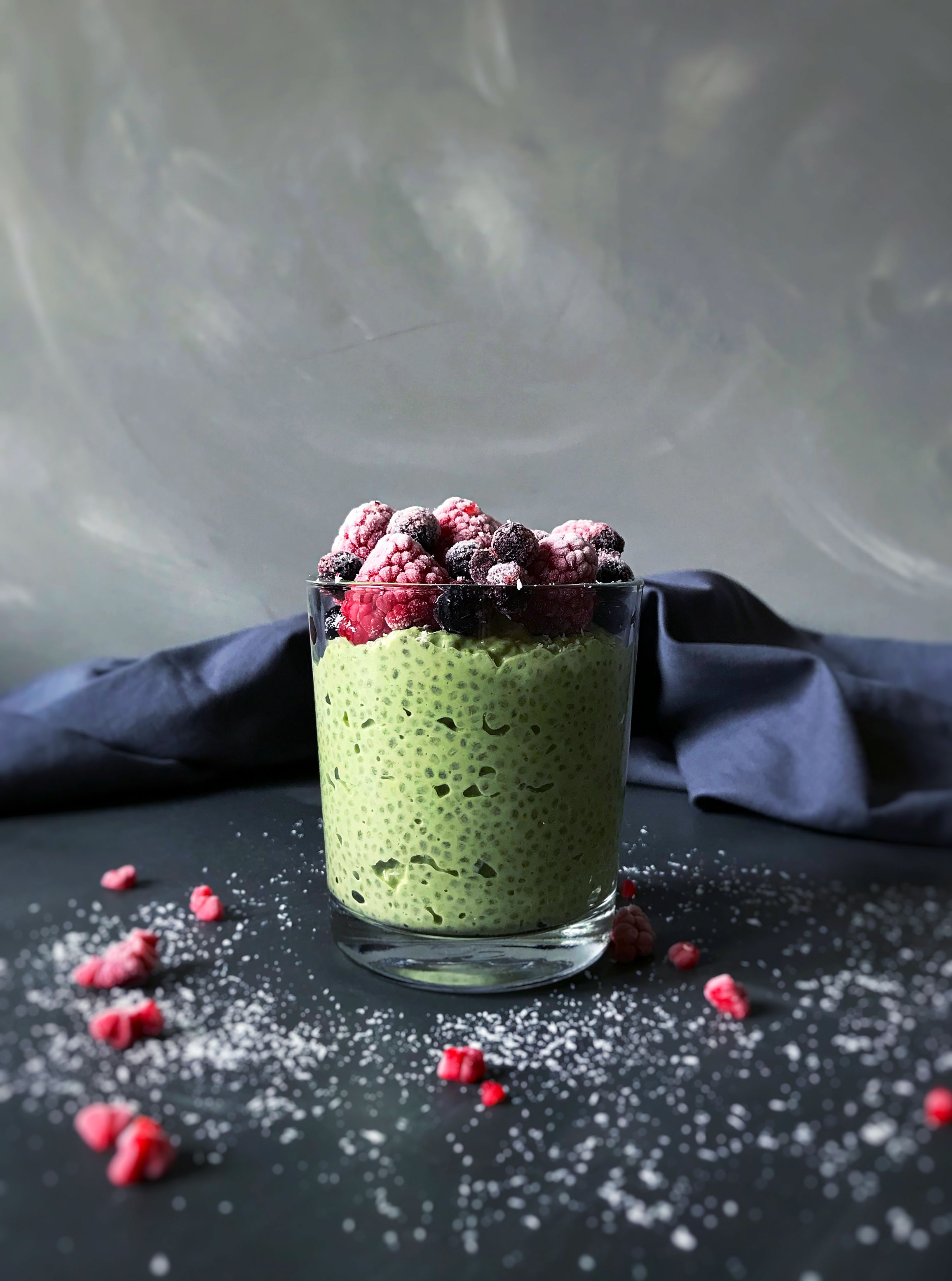 | | |
| --- | --- |
| Prep Time: | 3 to 4 hours or overnight for soaking the chia seeds |
INGREDIENTS
2 tbsp of whole chia seeds
2 sachets of matcha powder or 2 grams of matcha to be precise
2 tbsp zero fat strained greek yogurt / make it vegan by using any plant based yogurt
1/2 cup soya light milk or any plant based milk of your choice
1/2 tsp of honey/ maple syrup for vegan option
instructions
Mix all the ingredients in a bowl and leave it overnight or for a couple of hours in the fridge.
When ready to eat just top with fresh or frozen fruits and enjoy right away.