Banana and blueberry smoothie
Most of the time my smoothies are created by throwing all the ingredients together and it's not every time that it turns out delicious, well luckily most of the time it has. It's also better for me to keep it written somewhere so I remember the recipe. This is one of them.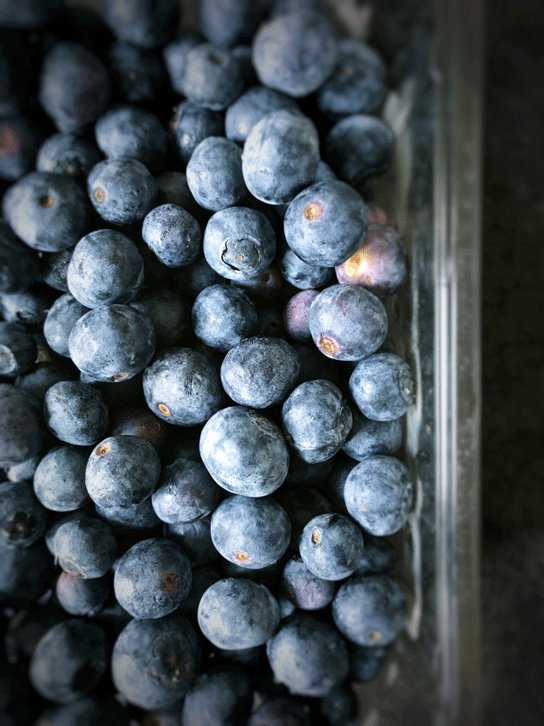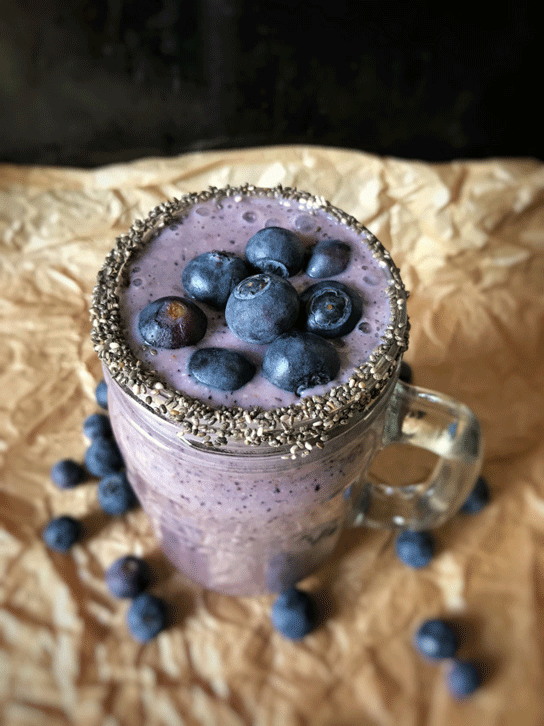 It's almost summer here in Dublin and the season for fresh berries everywhere, I bought a big pack of fresh blueberries from Tesco and for now I'm only making smoothies with them and my little boy enjoys eating them fresh.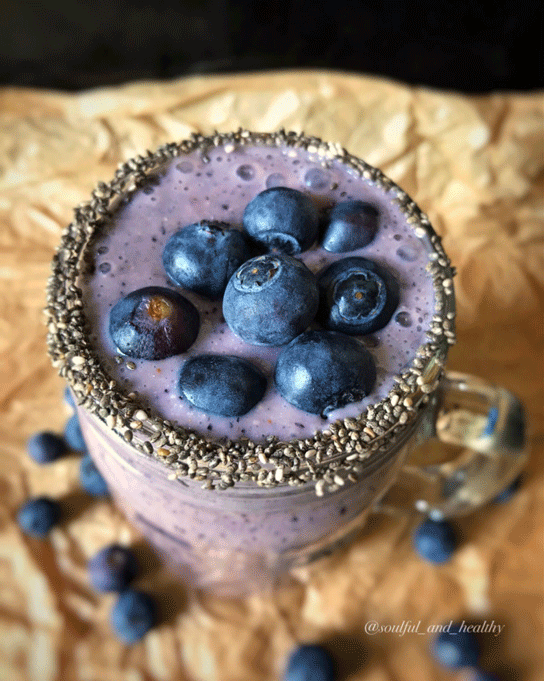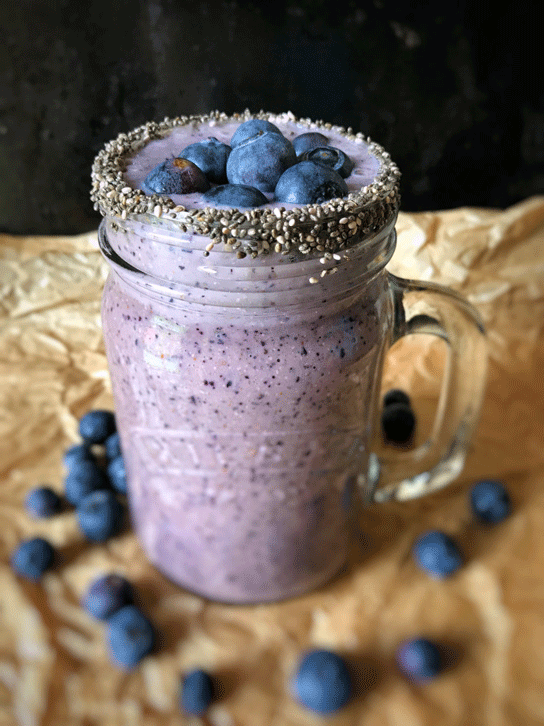 Banana and blueberry smoothie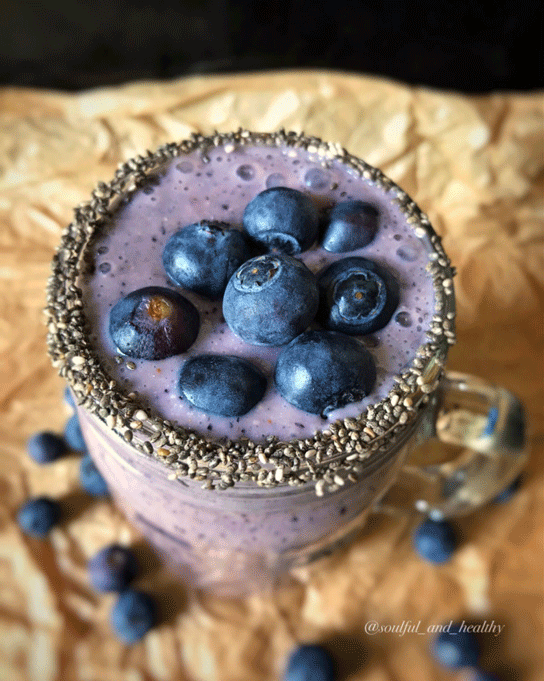 INGREDIENTS
One organic banana
Handful of fresh blueberries
1 tsp of whole chia seeds
2 tbsp of organic porridge oats
1 tbsp of honey/ maple syrup/ algave nectar
Unsweetened almond milk as per required consistency
instructions